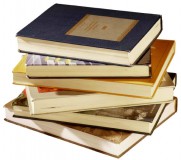 I had terrific year of reading--I read over 60 books in 2011, and I have hopes for repeating that. (Someday, I want to read as many as Julie Davis of Happy Catholic or Jeff Miller of Curt Jester, but I'll wait until the kids are a bit older to set my sights that high!)
So, given that I read like a crazy woman and enjoy it (and given that many of the books I read are review books), I thought I'd share highlights from my favorites. This week, I'll share the best of the best in the fiction I read.
Sit down, you're going to need a while to read these.
Theophilos, by Michael O'Brien - This book made me reflect on the deeper aspects of scripture. It's the story of Luke, told by Theophilos, the person the Gospel of Luke is addressed to, I believe. I thoroughly enjoyed it and look forward to rereading it someday.
The Father's Tale, by Michael O'Brien - I ranked this as the best book of 2011 when asked by a fellow blogger for my vote on best books of 2011. It's the story of a father who goes on an amazing journey looking for his son. In the course of it, he discovers a lot...and so, I think, does the reader. I found myself looking inward and contemplating as I got to know the characters.
Wear gloves, or you're likely to bite your nails off.
Just plain good writing.
Save the Date, by Jenny B. Jones - On the one hand, it's chick lit-ish. On the other hand, I loved it. And everyone I've leant it to, including my high school aged niece, has also loved it.
Poor Banished Children, by Fiorella de Maria - Historical, distressing, and gritty, this novel kept me reading and made me want to read more. One of the best examples I've ever seen of point-of-view used well.
Little Women, by Louisa May Alcott - I picked this up as I was struggling through a quite horrid novel. It made everything better and reminded me of why I loved it back in my girlhood. I still love it. And hey! You can find it FREE in any number of places! (Add that to the long list of reasons I should read more classics!)
Fun, fantasy, and beyond.
So how about you? What were your favorite fiction reads from 2011?
~~And don't forget...when you buy from Amazon through any of our links here, you support the work we do here!
Copyright 2012 Sarah Reinhard
About the Author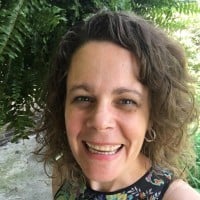 When she's not chasing kids, chugging coffee, or juggling work, Sarah Reinhard's usually trying to stay up read just one…more…chapter. She writes and works in the midst of rural farm life with little ones underfoot. She is part of the team for the award-winning Catholic Mom's Prayer Companion, as well as the author of a number of books. You can join her for a weekday take on Catholic life by subscribing to Three Shots and follow her writing at Snoring Scholar.