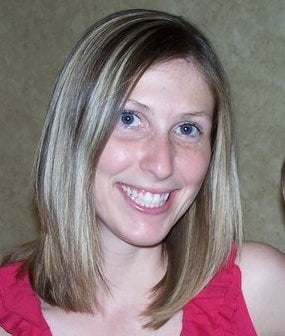 Editor's Note: I thank guest contributor Leanne Willen for this wonderful reflection. Be sure to visit Leanne at her blog Life Happens When for more inspiration.
"Do you know how irritating it is to have to clean the mirror every time you leave our house?" My brother-in-law asked me once. I shrugged and pretended to be confused, though I couldn't stop a tiny smirk from forming.
When my niece and nephew were babies, I used to aggravate my brother-in-law by taking their little hands and smudging prints onto the mirror in their foyer. My brother-in-law thought I was trying to annoy him because he loved a clean house more than most. Instead, I just loved the sweet giggles that exploded from my niece and nephew as we played peek-a-boo and touched the mirror with our hands. Those adorable little prints made my heart melt. I am a sucker for pudgy little hands.
When I got married and we all realized that my husband also enjoyed a spotless house, my brother-in-law was the first to use this against me. He would clasp his hands together and tease, "I can't wait to smudge your mirrors!" Though he has never followed through with his promise, our children's handprints have found their way to just about every surface of our home anyway.
While it irritates my husband to find those smudges on the full length mirror and the glass door and the trash can, they don't bother me at all. In fact, I smile when I come across a stray smudge because it reminds me that there are children in my house. They are learning and exploring the world around them.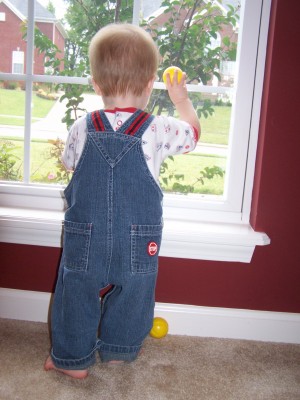 These moments are fleeting. I know that in a flash my children will be grown and I will miss everything about this time in my life. The monotonous tasks - sweeping crumbs from the floor, changing yet another diaper, wiping spilled milk from the table, folding yet another basket of laundry. Those chores will be long gone and with them my babies.
I learned this the hard way from my niece (now 12) and nephew (now 10). They can't even remember those precious moments we shared at the mirror popping up and down, singing, and leaving our mark. They only laugh because they know how much it must have frustrated their dad. My brother-in-law hasn't had to clean handprints from that mirror in nearly a decade.
And that breaks my heart.
I am trying to enjoy my kids even if that means making messes. I am trying not to let an untidy house stop us from playing peek-a-boo or singing songs or looking out the window at the UPS truck.
I hope to teach my kids to embrace each day and moment we are given. Maybe they won't remember the handprints on the mirror, but I hope they remember growing up in a place where exploration was encouraged and laughter echoed the halls.
Before reaching for the Windex, I try to remember to thank God for the gift of my children, for their tiny little hands, for their smudges, and the surfaces where the smudges found homes - all indications that I've been abundantly blessed.
I also thank God for my brother--in-law who inadvertently taught me an important life lesson so many years ago, "A messy house is a sign of memories in the making."
I hope my house is messy for many years to come. It means I have a home filled with children.
Leanne Willen is a Catholic mother and wife, a writer, a stay at home mom of two young children, and a former high school English teacher. She writes about faith, family, and finding happiness. Her blog, Life Happens When, encourages others (and herself) to embrace the moment and enjoy the journey of life.
Copyright 2012 Leanne Willen
About the Author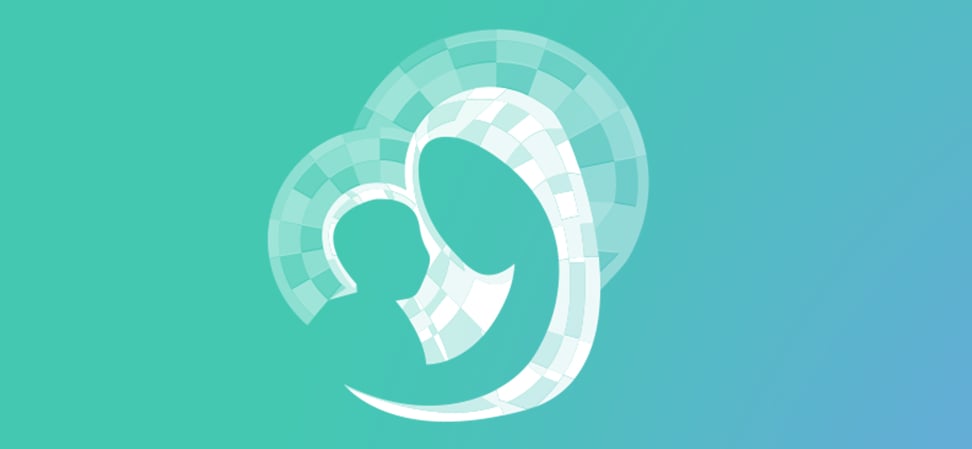 We welcome guest contributors who graciously volunteer their writing for our readers. Please support our guest writers by visiting their sites, purchasing their work, and leaving comments to thank them for sharing their gifts here on CatholicMom.com. To inquire about serving as a guest contributor, contact editor@CatholicMom.com.