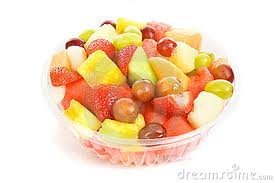 If anyone pays attention to Deacon Tom (besides his lovely wife Dee, and then only from time to time :-), that person or those few people would know that I regularly write or speak about Catherine Doherty of Madonna House.
Let me share some background about Catherine before moving into my topic for this reflection. Catherine was born into well-to-do Russian circumstances, and she and her family had to flee Russia during the Revolution. She became a Catholic 'activist' in Canada, then Harlem, and then again in Canada. Catherine had a raging love of the Catholic Church, and sadly, for a while she was vilified by it.
Catherine is the foundress of a wonderful organization called Madonna House. She knew and associated with many influentials of her time: Dorothy Day, Thomas Merton, G. K. Chesterton and others. And yet, Catherine was not after notoriety or recognition -- she was often a workhorse in her Combermere, Canada headquarters, sometimes dictating to two secretaries on separate tasks at the same time. Books about her life and her work can be ordered from Madonna House publications. ( http://www.madonnahouse.org/publications/ ) Catherine is now being considered by the Church for sainthood.
That's a thumbnail, but let me share a few points that will, I hope intrigue you to want to find out more about Catherine, and to read any of her works during Lent.
Catherine opened what were called Friendship Houses -- places for poor people, lonely people, hungry people to come in and get warm in winter, and nourished in any season. Catherine was (I believe) a holy mystic who slipped in impatience or frustration using the words which fit with the letters B. S. (Insert smiley face in your mind.) She was married twice and her second husband became a priest. Catherine wrote a lot, and it would be so easy to distract myself by beginning to talk about her various works, or about her public speaking.
One of her books is a spiritual classic called Poustinia - a Russian word meaning 'desert.' I would so much hope that you'd be willing to obtain a copy of Poustinia during Lent. I will venture a 'spoiler' and share that the book is about the necessity of silence (and retreat from the world) in our lives. Don't let this topic turn you off because of how busy and perhaps out of control your life seems to be. Catherine wrote the book for us in the western world. The book is such a worthy read.
Catherine's words from Poustinia include these:
Deserts, silence, solitudes are not necessarily places but states of mind and heart. These deserts can be found in the midst of the city, and in the every day of our lives. We need only to look for them and realize our tremendous need for them. They will be small solitudes, little deserts, tiny pools of silence, but the experiences they will bring, if we are disposed to enter them, may be as exultant and as holy as all the deserts of the world, even the one God himself entered. for it is God who makes solitude, deserts, and silences holy.
And so the book creates an appetizing appeal -- like a beautiful fruit salad for ways to be in silent communion with the bridegroom of our soul.
Catherine is far from a lonely voice crying out against our super-connected, always doing, catch-you-later society. In her book Where There Is Love, There is God (Doubleday), Mother Teresa wrote these words:
"The fruit of silence is prayer; the fruit of prayer is faith;
the fruit of faith is love; the fruit of love is service,
the fruit of service is peace."
Now I respect that you may have your hands full. I respect that ideas concerning silence and retreat and a crackling warm fireplace with no one around may be as far off as being able to enjoy a sweet summer fruit salad right now. But Catherine leads the reader on a journey that helps you to desire and to then to accomplish that which seems impossible at this time.
It's funny to me. I didn't start this column to be an invitation to read a book. I really thought that I would write and explore some moments of intimate union with the Holy One that have happened for me when I succumbed to silence. And there have been some beautiful experiences for me.
But Rocky Mountain highs, or uncontrollable chaos in the valley, I don't believe that the practice of silence should be 'rated' or graded. What Catherine lays out is the necessity for us to enter Poustinia, to convert our hearts to Poustinia wherever we are. Whatever we are doing or involved in.
As Debbie Woodbury, a cancer survivor wrote about -- let us not let silence pass into legend. Let us enjoy the nourishment of a refreshing Lenten salad, in Poustinia.
Copyright 2012 Deacon Tom Fox
About the Author

Deacon Tom Fox and his wife Dee are co-hosts of the CATHOLIC VITAMINS Podcast for over 6 1/2 years. Tom has also been a member of the Catholic Mom columnists team for eight years, and was a regular contributor to the Catholic Moments Podcast for three years. Most recently, Deacon Tom has been leading a project to bring Catholic radio to the north central Arizona community where he and Dee reside. Blessings!