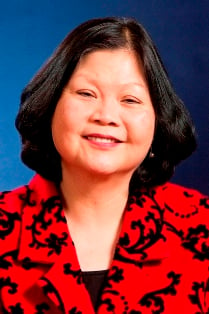 Editor's note: Today, as we commemorate International Women's Day, I am thrilled to welcome the following contribution from Dr. Carolyn Y. Woo is President & CEO of Catholic Relief Services, the official international humanitarian agency of the Catholic community in the United States. Please visit Catholic Relief Services today to find out how you can make a difference in our world. LMH
As I grew up, more important than wanting a different life was being able to imagine one. On International Women's Day, I want to pay tribute to the women who made that possible: the Maryknoll Sisters.
Exactly 100 years ago, the Maryknoll Sisters were founded by the big-hearted, faith-filled, cherubic, and indomitable spirit of Smith College graduate Mollie Rogers. She pondered why Catholic women in the United States could not serve on foreign missions—then did something about it. As Mother Mary Joseph, she recruited a small band of women to serve in places where few others would tread. Lucky for me, they chose to serve in China. Like my parents, they also settled in Hong Kong when the newly formed People's Republic of China terminated their ministry.
At the Maryknoll Sisters School, our studies, starting in the second grade, were conducted in English because the material exhausted the sisters' mastery of Cantonese. What a sight it must have been to see Chinese girls in pigtails enunciating our words with an American accent! In my 12 years at the school, I not only learned to read, but discovered a world of ideas. I learned not only to speak, but to give voice to my thoughts. I learned not only what was, but also what could be.
The most valuable gift I received from the sisters, though, was faith. We had catechism lessons, but, more importantly, we saw faith in action. Somewhere along the line, I concluded that God must be very real for the sisters. Otherwise, why would they leave home, family and security to go to some foreign land to live in hardship, speak a new language, adjust to a new culture, face such risks? Why would they choose to serve us girls when they did not even know us? How did they know they would succeed? They not only did this, but they exuded so much joy and humor, grace and adventure.
"Can't be done" was not part of their vocabulary. By their examples, I learned to fight and to love—two sides of the same coin when it comes to serving poor and marginalized people. I learned to trust God because they did.
What they, the Maryknoll Sisters, did for me they did for hundreds of thousands of women and men all over the world. From a handful in 1912, they grew to a global community of 1,600 sisters at their height, operating in more than 30 countries. They serve in the poorest of places, running schools and clinics, and advocating for and sheltering trafficked and abused women. They even created a credit union for poor Koreans during in the 1950s. They stood for—and with—those without power. Their honesty and solidarity led to their martyrdom in El Salvador in 1980.
The sisters do not dwell on death and hardship; rather, they focus on life and the joy of service. The hundreds of thousands of women they have taught are now mothers, volunteers, surgeons, architects, journalists, scientists, political leaders, artists, PR experts, filmmakers, scholars, historians and more.
With their lives, the sisters challenged those they taught to not just pursue personal goals, but to serve and to claim others as brothers and sisters. They challenged us to be holy.
On one visit to the Maryknoll Sisters Motherhouse in Ossining, New York, I was placed in a suite next to Mother Mary Joseph's office. Every day, I went into the office, sat in a guest chair and pored over her writings and journals. At first, I was intimidated, bowing to her picture and keeping to the perimeters of the room. Then I started laughing out loud as I read her entries about daily life in the order and her love for ice cream, skits and everything joyful. I was also taken by the dilemmas and profound decisions she wrote about.
On my last day, I felt drawn to sit at her modest desk. It wasn't because I wanted to feel powerful or to assume the position of a leader. Rather, I felt a calling to continue the work she started. As a beneficiary, I knew what could be achieved. I wanted to claim my heritage from a band of holy women who loved God to the point that, they forgot their own smallness, just remembering his command to serve the least of his family.
In addition to the Maryknoll Sisters, many orders are doing extraordinary work in the United States and abroad. In most places where Catholic Relief Services works, these women are our trusted and able partners. By sharing my story of the Maryknoll Sisters, I hope to honor all religious orders and missionaries.
But the story cannot end with sisters, brothers, priests and laypeople who have formed and educated us and gave us the foundation to be who we are today. The story must continue with us: How should we continue their work? How do we make it ours? How do we live out the faith we have witnessed? How should we claim this legacy of love?
Dr. Carolyn Y. Woo is President & CEO of Catholic Relief Services, the official international humanitarian agency of the Catholic community in the United States.
Copyright 2012 Dr. Carolyn Y. Woo
About the Author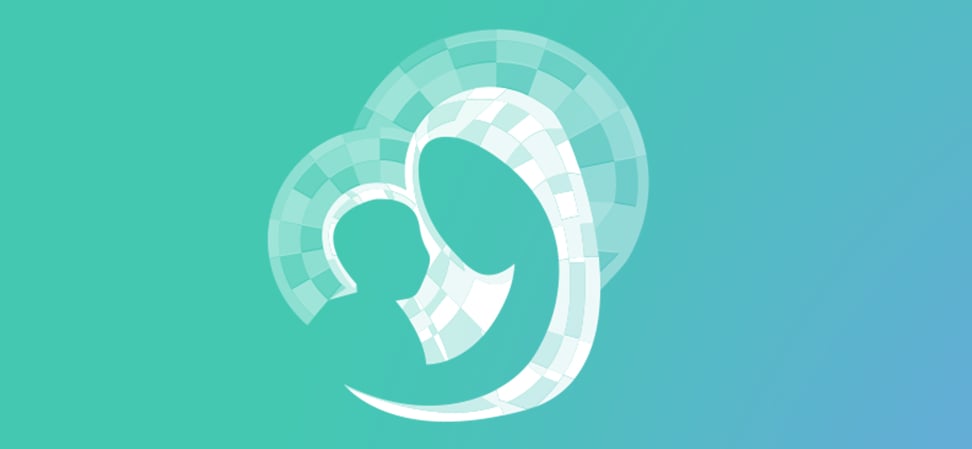 We welcome guest contributors who graciously volunteer their writing for our readers. Please support our guest writers by visiting their sites, purchasing their work, and leaving comments to thank them for sharing their gifts here on CatholicMom.com. To inquire about serving as a guest contributor, contact editor@CatholicMom.com.