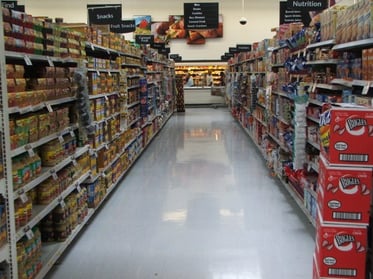 Coupons! You love em or hate em! I'm going on record right now as saying that up until I got hooked on TLC's Extreme Couponing show, I couldn't be bothered sitting down with the Sunday paper clipping coupons for items like Cheerios, toothpaste, and canned corn.
At present, our economy isn't exactly stable. Whether you've got 8 kids like me (if you do, please contact me ASAP!), a child (or 2) in college, or are a newlywed or recent graduate just starting out in life, who doesn't like to save a few bucks?
Years ago, make that 24 years ago, when I was first married, clipping coupons for items like baking soda, 60-watt light bulbs, and Tide with bleach was simply the right thing to do. I mean, if you couldn't save money on washing your spouse's boxer shorts then what was the point?
This was all well and good when there was just the two of us, but when our two dogs, guinea pig and finally a baby joined the family, guess what happened to the art of couponing—yep—there was never any time to clip, clip, clip!
In case you haven't noticed, coupons have become quite trendy in recent months, partially due to the popular reality TV show on TLC called Extreme Couponing. The couponers on this show, men and women, take savings to a whole new level by shaving off nearly 90% of their grocery bill all while creating a stockpile (couponer lingo for buying many items at nearly no cost and keeping it stocked and organized in the garage, basement or pantry so you never run out of such sacred non-perishables like shaving cream, mustard and toilet paper.). Basically, it becomes an obsessive part of life for these compulsive couponers, but if you're willing to invest a little time, you, too, can learn the art of couponing without having a pair of scissors attached to your hand 24/7.
Now that my last child has ridden off into the sunset of all-day Kindergarten, I have given couponing another chance, and am I ever glad I did. Here are some of the ways I've learned to make dollars S T R E T C H and I'm having fun, yes fun, doing it!
Clip Newspaper and Mailbox Coupons
At least once a week, Value Pak coupons and local store ads will arrive in your mailbox. Often they are masked in a larger advertisement and many people toss them as junk mail. As soon as they come in the door, do a quick run through, clip the ones you want, and toss the rest. The Sunday paper typically has a big coupon section, so it's a no brainer to be taking advantage of it and sometimes I even buy several papers for the sheer value of the Sunday coupons!
Become Familiar with the Lingo
The next step is to get familiar with coupon lingo and policies. Are your coupons stackable? (Meaning you can use a manufacturer's coupon in tandem with a store coupon.) Do the stores you shop offer double coupon deals? Next, brush up on the acronyms. OYNO? MIR? BOGO? You need to learn terms like these in order to maximize savings. I'll gladly give you these three for free: "On Your Next Order", "Mail-in Rebate", and "Buy One Get One". But there are many more you may run across as you navigate the world of couponing.
Know Your Store's Coupon Policies
One of the first lessons I learned was the importance of avoiding hassles during check-out simply by learning the policies of the stores I regularly shop. You don't want to have a line of angry shoppers standing behind you when you and the clerk can't agree on why your Jello pudding cups aren't doubling—especially if it's a busy time of day, say the dinner hour.
Some stores' coupon policies are listed online, while others you have to ask for. Once you obtain hard copies, it's a good idea to keep them in your binder just in case you need them.
Stay Organized!
One method of organizing coupons is to sort them by category, such as type of food, health & beauty aids, medications, etc. This is my preference, and I store mine in a binder organized with baseball card sleeves.
You may find that sorting your coupons by expiration date will help you. This will ensure that you don't have many expired coupons on your hands, (oh, how that hurts!).
Finally, you may try organizing your coupons alphabetically by brand name or by product type.
Printable Grocery Coupons
There are loads of web sites out there that allow you to print grocery coupons for free such as coupons.com, redplum.com, and smartsource.com. Simply select the coupons you want, print, and save.
Helpful Websites
One of my favorite couponing websites is www.couponkeri.com. You can follow this frugal diva on facebook or on her blog, and you will learn so many money saving tricks you will never pay for toothpaste or razors ever again. She also has an e-book called The Essential Guide to Couponing (also available in paperback) that is loaded with step-by-step instruction on how to get started, and everything from A to Z about couponing.
Another wonderful resource is www.thekrazycouponlady.com. This site is easy to navigate and chock full of fun and great ways to maximize your coupons. There are dozens more as well; all you have to do is Google couponing.
Obviously, this is just a small sampling of the world of coupons. I didn't even touch on the amazing savings you can regularly take advantage of at Rite-Aid, CVS and Walgreens, not to
mention the deals from restaurant.com (always check at the end of the month for the best offers), discount chain stores, Internet places and dozens more.
Since I don't consider myself to be an extreme person (well, other than having 8 kids), I doubt that I'll ever take couponing to the outrageous levels that the reality show portrays. What I can tell you is that I've been couponing for the past six months and with a minimum investment of just a few hours a week, I'm already saving at least 35 - 40% off of our family of ten's grocery/beauty product bill each week! The money saved is equivalent to my having a part-time job—and I get to wear PJs while I do it!
Now if you'll excuse me, March is frozen food month, so I must go chill out with my scissors and fliers in search of the coolest deals to fill my freezer with. Happy clipping!
Copyright 2012 Cheryl L. Butler
About the Author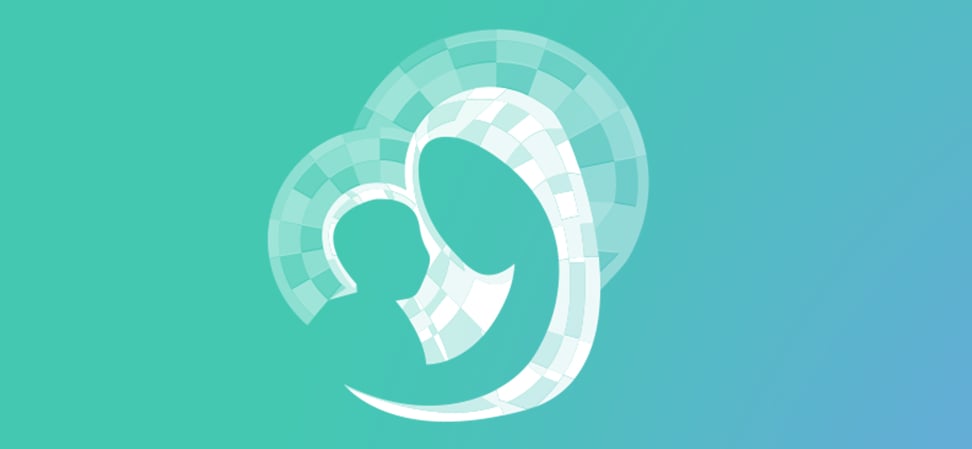 We welcome guest contributors who graciously volunteer their writing for our readers. Please support our guest writers by visiting their sites, purchasing their work, and leaving comments to thank them for sharing their gifts here on CatholicMom.com. To inquire about serving as a guest contributor, contact editor@CatholicMom.com.