Editor's Note: I would like to thank The International Olive Council for making these recipes available. For for more information about the culinary and health benefits of olive oil, visit the International Olive Council's online press kit. LMH
Lent is long. For those who keep to a Lenten schedule, at this point in the ritual they've had about as many fish fries as they can muster. Childhood memories of the Friday Fish Fry are replaced with visions of something light and fresh. Luckily, the International Olive Council (IOC) has three scrumptious alternatives that offer flavor, freshness and an epicurean touch. These recipes feature olives and olives oil for a healthier twist on this Friday's fish. Olive oil offers a naturally healthful way to incorporate fats into the diet—replacing olive oil in recipes for deep fried foods or foods sautéed in butter is an easy way to reduce the level of LDL or "bad" cholesterol while increasing the "good" HDL cholesterol in the diet.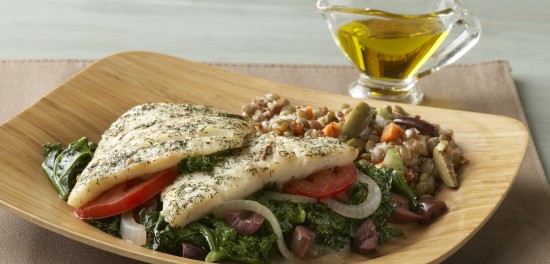 Cod and Kale Skillet
Infused with the Mediterranean flavors of olives, tomatoes and wilted kale. Pair with a side of lentils for a hearty yet wholesome dinner.

Prep Time: 14 minutes
Cook Time: 16 minutes
Total Time: 30 minutes
4 to 6 servings
1 pound cod fillets, thawed if frozen, cut into serving pieces
3/4 teaspoon dry dill weed
1/4 teaspoon salt
1/4 teaspoon pepper
4 tablespoons plus 2 teaspoons extra virgin olive oil
1 medium onion, halved lengthwise and sliced
2 cloves garlic, minced
1 bunch kale, coarsely chopped
¼ cup water or chicken broth
½ cup quartered ripe olives
1 medium tomato, sliced
Sprinkle fish evenly with dill, salt and pepper. Heat 2 tablespoons oil in large skillet over medium heat; add fillets. Cook 3 minutes per side to brown lightly. Remove fish to platter; set aside.
In same skillet, heat 2 tablespoons oil over medium heat. Add onion and garlic; cook and stir 2 minutes. Add kale; cook and stir until kale begins to wilt, about 2 minutes. Place fillets in center of skillet. Arrange tomato slices around edge of skillet; sprinkle with olives. Drizzle fish with remaining 2 teaspoons olive oil. Cover and cook over medium heat 10 to 15 minutes or until kale is tender and fish flakes easily in center.
Pan Seared Fillets with Wilted Greens

The "I-must-have-my-fish-fry" crowd will love this dish. Quick and easy fillets pan-fried in heart-healthy olive oil are accompanied by a salad of late-winter's best leafy vegetables and two-types of olives.
Prep Time: 18 minutes
Cook Time: 7 minutes
Total Time: 25 minutes
4 servings
3 tablespoons flax meal
3 tablespoons semolina flour or flour
1/4 teaspoon salt, optional
12 ounces skinless flounder or Pollock fillets, thawed if frozen
4 tablespoons plain olive oil
1 clove garlic, minced
2 teaspoons chopped fresh rosemary leaves
3 cups coarsely chopped Swiss chard (stems finely chopped)
3 cups coarsely chopped fresh kale (stems finely chopped)
1/2 cup quartered pitted ripe olives
1/3 cup coarsely chopped pitted green olives
Mix flax meal, flour and salt (if desired) in shallow dish or pie plate. Coat fillets evenly with mixture; pressing lightly to coat. Place on baking sheet or platter and refrigerate. Prepare remaining ingredients; set aside.
In separate large skillet; heat 3 tablespoons olive oil over medium-high heat until very hot but not smoking. Add fillets; cover and cook 3 minutes. Turn fillets; cook uncovered 2 to 4 minutes or until fish flakes easily in center.
Meanwhile, heat remaining 1 tablespoon olive oil in Dutch oven or large skillet over medium heat. Add garlic and rosemary; cook and stir 30 seconds until fragrant. Add chard and kale; toss to mix. Cook 3 minutes, stirring occasionally. Stir in olives and cook 3 to 4 minutes longer or until greens are wilted but not soft. Serve with fillets. Add pepper to taste.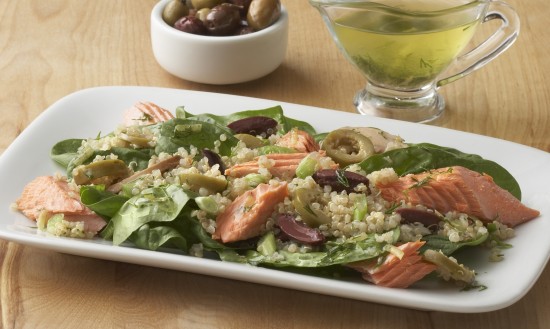 Fresh Salmon Salad
A healthful combination of quinoa and salmon, perked up with and olives for a salad that can also be eaten as a main course.
Prep Time: 18 minutes
Cook Time: 15 minutes
Total Time: 25 minutes
6 to 8 servings
1 cup original quinoa
2 cups water
1 pound salmon fillet, thawed if frozen
3 Tablespoons plus 2 teaspoons extra virgin or plain olive oil
5 to 6 sprigs plus 2 tablespoons chopped fresh dill
1 teaspoon grated lemon peel
2 tablespoons lemon juice
1/2 cup chopped mushrooms
1/2 cup slivered ripe olives
1/4 cup sliced pitted green olives
3 tablespoons sliced green onion
Spinach or leaf lettuce
Heat oven to 400◦F. Line small baking sheet with foil; lightly grease with olive oil. Meanwhile, bring water to boil in medium saucepan, salt lightly if desired. Stir in quinoa; return to boil. Reduce heat; cover and simmer 10 to 15 minutes or until tender and liquid is absorbed. Remove from heat; let stand 5 minutes.
Meanwhile, place salmon skin-side-down on foil. Drizzle 2 teaspoons olive oil evenly over fillet; sprinkle lightly with pepper, if desired and top with dill sprigs. Bake 15 to 20 minutes or until fish flakes easily in thickest part. Remove from oven; cool slightly.
In large bowl, blend remaining 3 tablespoons olive oil, lemon juice, remaining 2 tablespoons dill and lemon peel; whisk until blended. Add quinoa, mushrooms, olives and green onion; mix to coat.
Layer spinach on serving platter or plates; top with quinoa. Break salmon into large chunks and arrange on quinoa.
For these recipes and more, visit www.addsomelife.org

About the Author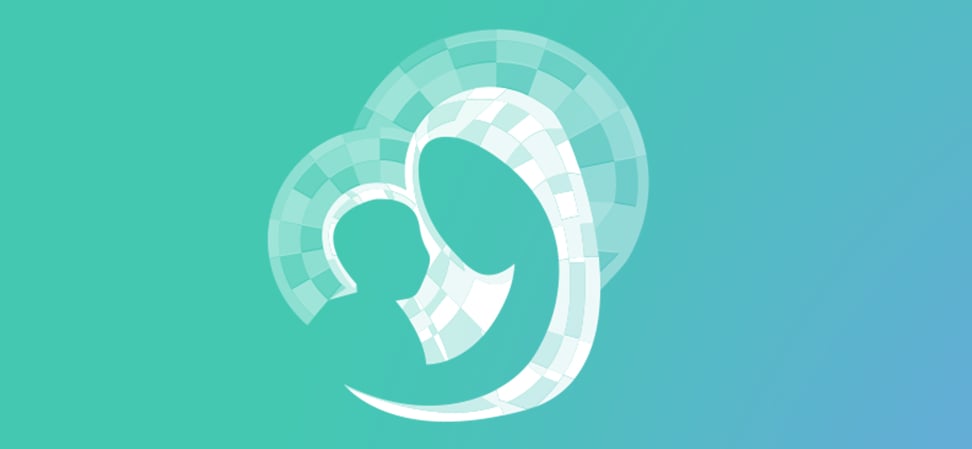 We welcome guest contributors who graciously volunteer their writing for our readers. Please support our guest writers by visiting their sites, purchasing their work, and leaving comments to thank them for sharing their gifts here on CatholicMom.com. To inquire about serving as a guest contributor, contact editor@CatholicMom.com.