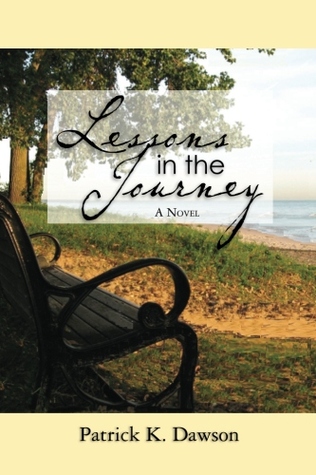 Lessons in the Journey by first-time novelist Patrick Dawson is the hopeful and moving story of Elizabeth "Liz" Finch, a pediatric surgeon. At the beginning of the novel, she learns that her 14-year-old daughter has been shot and is not expected to live. The book is told mostly in flashbacks of Liz's life, lessons she's learned in her life's journey.
It is through these flashbacks that we become acquainted, not only with Liz, but with the other major characters in the story. We discover how Liz initially met her husband and their romance, how she became a mother. Like most of us, Liz is not a perfect human being. She has made both good choices and bad choices throughout her life. There have been sad moments as well as happy ones.
The other characters include Liz's husband (Kevin), their daughter (Mary Beth), her sister (Rachel), Anna, the black housekeeper, as well as Liz's parents and friends. I especially enjoyed the Catholic flavor of this novel: there are Holy Communions, Catholic weddings and Catholic funerals, and Natural Family Planning (NFP) even makes an appearance when the priest shares with Liz a few quotes by John Paul II and some information on NFP.
I read this book while traveling on a plane and I have to say that it really made the trip go quickly. Dawson (a man) did an outstanding job of writing and creating the narrative voice of a woman.
Lessons in the Journey is an enjoyable read filled with believable characters. The author has a beautiful and engaging writing style which kept me turning the pages quickly. In flashbacks of Liz growing up, he captured well the feeling of the 60's and 70's. The ending was superb. The cover is eye-catching and nicely done.
Highly recommend!
Order Lessons in the Journey and support CatholicMom.com with your purchase
Copyright 2012 Ellen Gable Hrkach
About the Author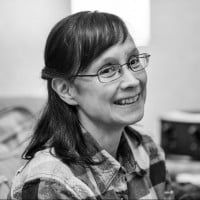 Ellen and her husband, James, have been certified NFP teachers for the Couple to Couple League since 1984 and teach Theology of the Body to teens. She's also an award-winning, bestselling author of ten books, an editor, a publisher and a self-publishing book coach. Her newest novel is Ella's Promise. The mother of five adult sons and grandmother of one precious grandson, Ellen lives in Pakenham, Ontario with her husband. Contact her at Full Quiver Publishing.