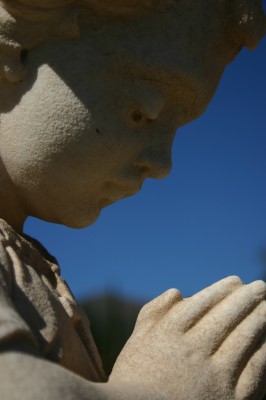 As we said morning prayers yesterday, I prayed that God would give me guidance throughout my day, asking for wisdom and patience at work. I prayed that God would watch over Alli while she is at school. I turned to Alli and said, "What gift would you like Jesus to give you today while you are at school? Would you like kindness, or maybe gentleness? " Alli pondered for a moment, and then her eyes lit up and she enthusiastically replied, "Bring Miss Emily back."
Miss Emily was her pre-school teacher for the past six months. She was a loving, compassionate young woman who guided a class of preschoolers every day. Allison spent eight hours a day with Miss Emily. About two weeks ago, she left Arizona to move to Alaska.
When Alli responded, "Bring Miss Emily back," it was a wake-up call to me. While my life is relatively unchanged since Miss Emily left, I see now that Allison's has been greatly affected. So I tell Allison that, while we probably aren't going to have Miss Emily back, maybe we can get her e-mail address and write a message to her. She smiled and was happy about this prospect.
That evening, I sat with Alli and typed out an e-mail to Miss Emily. I read to Alli what I am typing, "Dear Miss Emily, how is Alaska? We miss you." At this point Alli responds, "I love you." So I tell Miss Emily that Alli wants me to tell her that she loves her.
As I sat in my daily meditation the next morning, the events of the last couple of days played over in my mind and I became overwhelmed.
Miss Robyn is the new teacher in Room 9. Allison hugs Miss Robyn and seems to get along with her just fine. However, Alli recently began to cry every day when I dropped her off at pre-school. She has begun to have "accidents" at nap time, even though she has rarely had an "accident" at home. It dawned on me that my little Allison is grieving the loss of a beloved friend and caregiver. Not unlike any loss, it is taking its toll on Alli. And Allison, at three years old cannot articulate her feelings to tell the adults in her life that she is grieving.
But Wow, God! You know our hearts and our innermost desires. You know exactly what we need. And in our morning prayer time, you answer a little girl's heartfelt prayer. You give the adults in her life the awareness to help her through this first of many transitions and losses she will weather in her lifetime. You alone saw her pain. You alone felt her loss. And now in a moment of prayer, you bring to Allison what she needs, even when she doesn't have the words to express it or the knowledge to ask for it. You bring her loving parents with awareness and knowledge to help Allison in her three-year-old suffering. You are so amazing.
I am overwhelmed at this witness of how you work in the life of someone who's suffering and innermost need was hidden, and who literally did not have the ability to communicate her needs.
Here you are Good Shepherd, caring for your littlest lamb. I am so humbled. I have a whole new understanding of Isaiah 49:15; Can a mother forget her nursing child? Can she feel no love for a child she has borne? But even if that were possible, I would not forget you! I love this child entrusted to me, yet I did not see her suffering. I am so aware of how your love for us is so much more than any love we have experienced. And I pledge to raise this child up to know You and to walk in Your ways, and to continue to grow in her love and purpose for You.
Alli's simple, "Bring Miss Emily back" was a key spoken during prayer that unlocked her needs. I am embarrassed that each morning as I prayed with Alli, I foolishly thought that as the adult, I was leading the prayer and teaching Alli the benefits of prayer, that some day she might be able to ask and receive blessings on her own. I now realize that in our prayer, you are leading each one of us. All we have to do is make the effort. You will do the rest. No matter how foolish, no matter how small, no matter our ability. It is You. It is Love. Lord, you humble me and show me your greatness. I am awe-struck that you answered Alli's prayer and gave me a visible witness to the great love that you have for each one of us. Thank you for watching over Alli, and thank you for watching over me.
Make the effort today. Pray.
Copyright 2012 Jean Briese
About the Author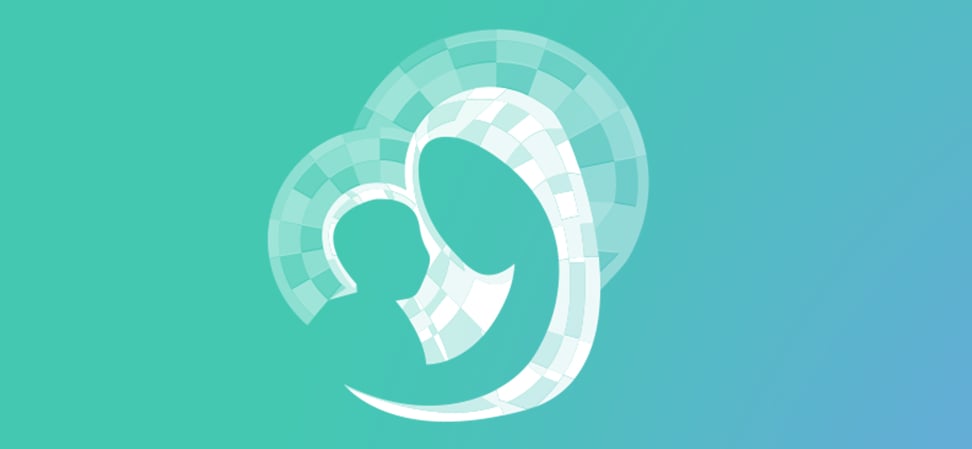 We welcome guest contributors who graciously volunteer their writing for our readers. Please support our guest writers by visiting their sites, purchasing their work, and leaving comments to thank them for sharing their gifts here on CatholicMom.com. To inquire about serving as a guest contributor, contact editor@CatholicMom.com.