Our little eight year old, my daughter, nicknamed, 'Serious' received her very first Holy Eucharist a week ago. It was thrilling to once again help my child prepare for this day. It was amazing to witness her first Reconciliation. It was a joy to see her pick out her dress, her veil, her crown. It was especially moving to have long discussions about God, the meaning of this day, about how she would indeed be taking a significant step in her spiritual journey.
I must say, I've done this twice before, as Serious is my third child, so this training and motivation duplicates, in a way. I am always checking if the readiness is there, have they been prepared enough, do they understand the magnitude of this day. As the Mom, I stress, of course, I stress. I knew she would be beautiful, I knew the party had been planned, I knew the food was ordered and the cake was ready. I knew the outside 'stuff' was set….but did I do all that was needed to prepare her, interiorly.
Am I truly doing the 'deep' work to have my children ready to receive God? This is what I stress about. It's one of those things, I am sure, most Moms crave….some security to know that what we are doing to mold them, and prepare them is working. Is it working?
And then I sat back and made the decision to trust. I finally realized the day of her First Communion, that I have done all I can think of, I have taught and formed this little person to be ready. God made me the kind of Mom to do all I can in preparation and then I left the rest for God to fill in. I left our home that morning, and on our way to Church, I finally exhaled deeply, and left all my anxieties at home. She indeed was ready for this. She, as her nickname suggests, takes things in deeply, seriously and intensely.
After she received Jesus, we returned to our pew to pray and sing. My little girl turned to me then, and I leaned down to hear what she wanted to tell me. She just shook her head, like 'nevermind'. And I whispered in her ear, "What is it?"
Her bright eyes searched mine, and I asked her, "How do you feel? What do you think?"
She leaned in to tell me something, and then leaned back again. I asked her again, "How do you feel?"
She stammered and stuttered, and couldn't get out her words. Clearly overwhelmed, she finally blurted it out loudly, "I just don't know!"
I knew, as I looked at her blue eyes that afternoon, as I hugged her and congratulated her, that God indeed filled in the holes that I might have missed. He finished what I had started to complete her readiness, to finish the job. And it was in those simple, yet, expressive words…. "I just don't know!"
Her eagerness, her excitement, and most of all, how overwhelmed she was receiving Jesus, was a testimony to me as her mother. Am I overwhelmed at the thought of receiving Jesus? Am I eager and excited while standing in line for my turn?
Seeing her this day and her mature disposition told me, once again, God truly is present here in this Bread from Heaven, He truly does make us whole, finishing up the jobs of formation where we lack. He is strength we need. And most times, "we just don't know"…so true, so many times we don't have everything figured out. Sometimes, we accept the Will of God in our lives, and it overwhelms us. The little we understand can be more intense than everything else. Faith, I think, is like this. We believe in things we can't see, can't touch or feel. We believe in things greater than ourselves, and it takes our whole being to be aware, to be present and able to absorb it.
Her "I just don't know!" was the best Mother's Day gift I have gotten in a long time. She showed me how God should overwhelm us. She showed me how to have a simple Faith, one inspired, one faith-filled and honest. She taught me a great lesson, to not lose sight of the bigger picture. I know God doesn't want me to lose myself in the outside elements' perfection, but to find an interior one.
Happy Mother's Day to all mothers this weekend. We do the stressful job of seeing to our children's every need, their material ones, their emotional ones and yes, their spiritual ones. As we give to our children, I pray all mothers, can allow some of these inspired, deeper gifts to penetrate our hearts, the ones our children are unintentionally giving us every day.
Copyright 2012 Sahmatwork
About the Author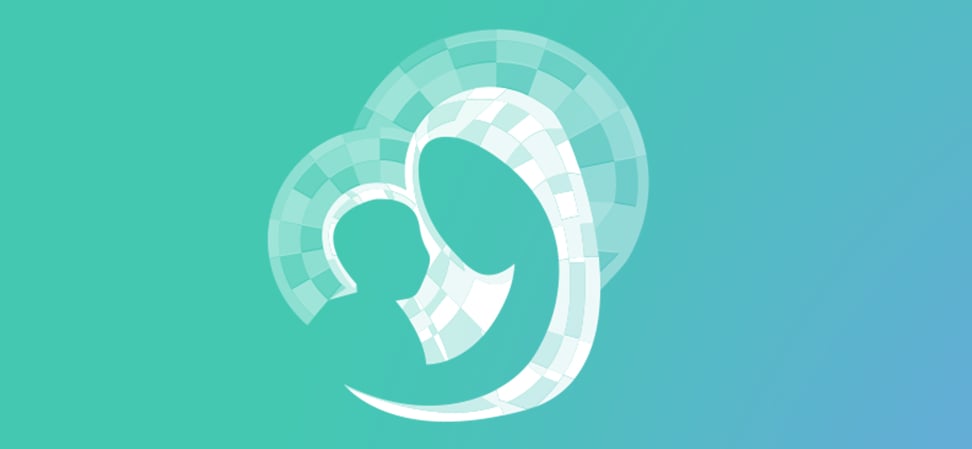 We welcome guest contributors who graciously volunteer their writing for our readers. Please support our guest writers by visiting their sites, purchasing their work, and leaving comments to thank them for sharing their gifts here on CatholicMom.com. To inquire about serving as a guest contributor, contact editor@CatholicMom.com.