This month, I've been pondering my use of the word "friend". What do we really mean when we call someone a friend? For me, friendships are to be treasured and protected. I enjoy time with my friends, gain from my relationships with them, and keep their happiness, safety and well-being in prayer. Since we've started sharing our "CFCA Friends of the Month" here on CatholicMom.com, my life has been immeasurably sweetened. Every month, we bring you a new "friend" -- someone who needs our love and support, but also someone who helps us to better know and love the greatest friend we could ever have: Jesus Christ. In scripture we read:
At that time the disciples approached Jesus and said, "Who is the greatest in the kingdom of heaven?" He called a child over, placed it in their midst, and said, "Amen, I say to you, unless you turn and become like children, you will not enter the kingdom of heaven. Whoever humbles himself like this child is the greatest in the kingdom of heaven. And whoever receives one child such as this in my name receives me." (Matthew 18:1-5)
In looking at the sweet faces of each of our friends, in praying for them and seeking financial support to aid them along life's path, I receive Christ. This month, I invite you to love and to receive Him by caring for them. Make a difference today!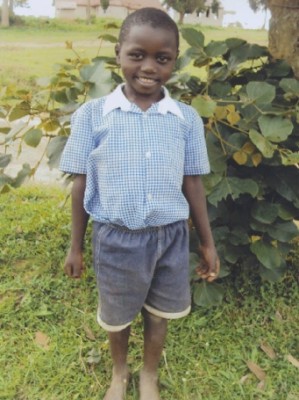 Ronald — Friend of the Month for July 2012
Click here to learn about sponsoring Ronald
Seven-year-old Ronald lives in Uganda and likes to color, or "shade," pictures. He stays in his great-grandmother's house with his mother, brother and sister (11 people share the home). His mother's income in tailoring and farming is too small to cover her family's needs. Ronald helps out as much as he can by fetching water for the household. Sponsorship will support his whole family by giving Ronald access to health care, clothing, nutritional food and school supplies. Additionally, Ronald would love to know his sponsor as a friend through letters that can be sent anytime!
To learn more about Ronald or to sponsor him (or another child or aging friend), please visit the CFCA website.
Update: Last month's friend Karen is still seeking sponsorship. Meet Karen here -- it's not too late to help her!
Each month, we will be introducing you to our "Friend of the Month" and inviting you and your family to sponsor our friend. It's my dream that we — as a CatholicMom.com family — will be able to share our blessings and God's love with those who need assistance.
---
More about CFCA
For more than 30 years, Christian Foundation for Children and Aging (CFCA)has brought hope to families living in poverty in 22 countries. Founded in 1981 by lay Catholics acting on the Gospel call to serve the poor, it has grown into a movement of more than 250,000 sponsors who are supporting more than 300,000 children, youth and aging friends worldwide.
When a sponsor commits to sponsoring a child, youth or aging friend for $30 a month through CFCA's Hope for a Family sponsorship program, it impacts the entire family. Sponsorship provides basic necessities like food, education, clothing and access to medical care, along with the encouragement needed for families to build a path out of poverty.
The Hope for a Family sponsorship program provides much more than charity to families in need. CFCA takes a personal approach that focuses on partnering with each family to fulfill their basic needs while empowering them to create a path out of poverty through education, skills training, livelihood programs and community-building activities.
Grounded in the Gospel call to serve the poor, CFCA is a lay Catholic organization working with and serving persons of all faith traditions.
CFCA is among the 200 largest nonprofits in the U.S. according to Forbes, and the only child sponsorship organization to receive an A+ rating from the American Institute of Philanthropy. More than 94 percent of CFCA's expenses go toward program support.
To learn more about Ronald or to sponsor him (or another child or aging friend), please visit the CFCA website.
About the Author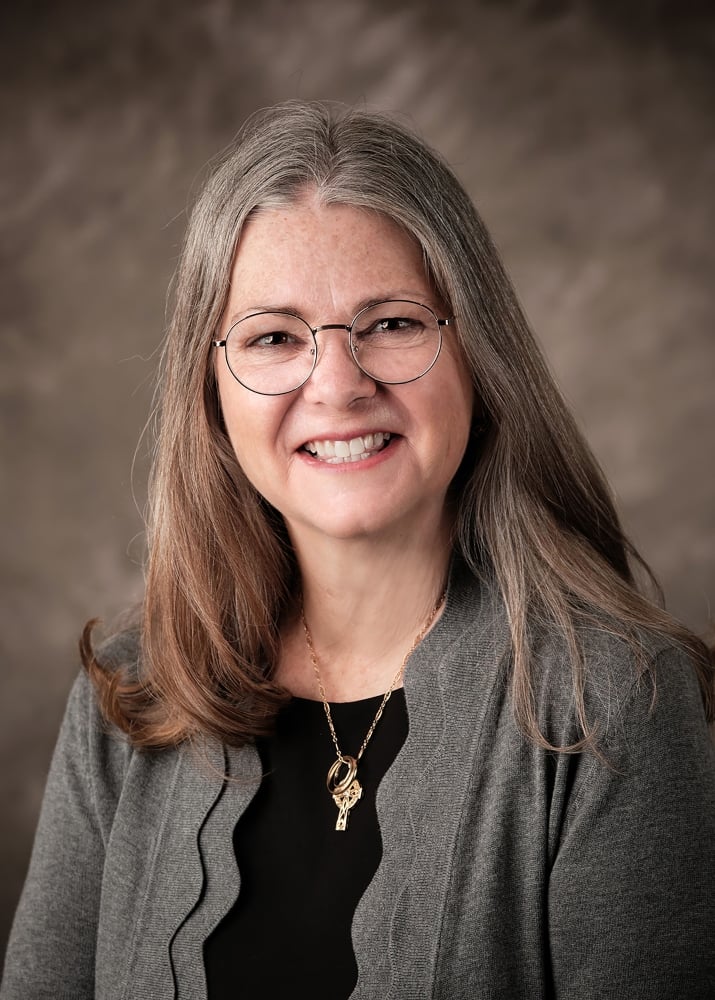 Lisa M. Hendey is the founder of CatholicMom.com, a bestselling author and an international speaker. A frequent radio and television guest, Hendey travels internationally giving workshops on faith, family, and communications. Visit Lisa at LisaHendey.com or on social media @LisaHendey for information on her speaking schedule or to invite her to visit your group, parish, school or organization. Visit Lisa's author page on Amazon.com.