Just returned from an incredible weekend in New York City; my girlfriend and I were privileged to attend Immaculée Ilibagiza's New York City Retreat on Healing and Hope. It began early Friday morning and it was a life changing weekend; the conference was about love and forgiveness and these people really know how to forgive. For those of you who don't know, the woman hosting the retreat, Immaculee Ilibagiza, is a survivor of the Rwandan Genocide and she speaks a message of hope and love. In 1994, when the Hutus took over the country, Immaculée was a college student, home for the Easter break visiting her family in their tiny village of Mataba. Her father, a member of the Tutsi tribe, knowing that trouble lay ahead and fearing for her life, gave her his rosary beads and sent Immaculée to a neighbor's home, a friend of the family and a member of the opposing Hutu tribe. It would be the last gift he would ever give her. Shortly after, the country was in an uprising and the horrific genocide had begun. Evil was truly at work in the country in these times as the Hutus began to massacre the Tutsi's. Bravely Immaculée's neighbor, Pastor Murinzi, took Immaculée and seven other women and hid them in a bathroom in his home. What all thought would only be a short time, turned into three months of continual terror while the women struggled to survive in this 3'x4' bathroom. The story is related in Immaculée's book Left To Tell: Discovering God Amidst the Rwandan Holocaust (Hay House, 2006), which relates all the details in which Immaculée gives all glory to God and the Blessed Mother for saving her and these other women. With nothing more than her father's rosary beads, she somehow survived after three months of listening to the destruction and murder going on all around the house. The home was searched several times, but the conquering tribe through the grace of God, never noticed the door that was hidden by a large dresser that had been pushed up against it. It is an amazing story and well worth reading, but that was only the beginning of the miracles to come. Amazingly, Immaculée survived, though most of her family did not, and went on to finish school and come to this country and begin a new life, more amazing was the power of God given to her in her ability to forgive. As she began to reveal her story and it was turned into a book, she eventually made her way back to the tiny village of Kibeho, Rwanda, she actually met up with the killers that had wiped out her family. And she forgave them. It is hard to comprehend, when I sometimes have trouble forgiving the women in the brand new SUV who cuts me off on my way to work. Having read almost all her books, including Our Lady of Kibeho: Mary Speaks to the World from the Heart of Africa (Hay House 2008) a book which tells the story of the Blessed Mother appearing to young girls in a school in Kibeho in 1981 in a warning of what was to come, I was familiar with her story.
My girlfriend Ann and I showed up at the retreat, not knowing what to expect, but like children at a carnival, we knew it was going to be wonderful. And we weren't disappointed. Immaculée was incredible, with her gentle demeanor she talked about love and forgiveness and joy and the power of prayer. She talked about the Seven Sorrows Rosary an ancient prayer that the visionaries said Our Lady wanted spread, and the miracles that have been associated with it. It is a beautiful chaplet that contains seven sorrowful mysteries of our Blessed Mother with 7 beads per mystery. The graces given and the meditation of Our Lady's suffering is such a lovely prayer, it should not replace the traditional rosary, but as an additional devotion to be said on Tuesdays and Fridays, or as a novena when in need of special graces. There were about 200 of us at the retreat and all of us recited the Seven Sorrows Rosary on Friday afternoon. We were all receptive to her message and in these difficult times, more than ready to soak in the joy and love and good news that emanated throughout the room. Later on in the day, Father Ubald, a Rwandan priest spoke. He told us of meeting the man who murdered his mother in the genocide and learning, through the grace of God, how to forgive him. He told us that the man is in jail and not expected to be released for 15 years. While in jail, the mother of his children passed away and the children were put out on the street. This humble, gentle priest then proceeded to tell these 200 people in midtown Manhattan that he stepped in to raise these children. He is paying for their schooling and along with their father is making decisions for their future! He actually had to repeat himself, because though his words were heavily accented, it was more the concept that we had difficulty understanding.
The retreat continued on Saturday morning and the beaming faces and the way we ran to get to our seats, so as not to miss a bit, was a testament to the need for God's love and teaching about forgiveness. The itinerary said we were to have a procession placing flowers on the altar for the Blessed Mother, now I must tell you: neither Ann, nor I wanted to be a part of this procession. We felt reluctant to step out, yet when Immaculée described all of us present as Our Lady's flowers, some faded; dried out and wilted, some in full bloom and flowering beautifully, but that Mary would water us and refresh us all, we found ourselves lining up and slowly making our way forward. As we walked, Immaculée began to pray out loud for all those in need, she spoke of the lost and the lonely, the broken-hearted, the sick, the dying. She went on to speak of those who were never good enough, those who were weighed down, those who wanted to get closer to God, those who had addictions. This procession probably lasted about an hour. It turned out something we didn't want to do in the first place, became this incredible, healing, uplifting prayer. We became the flowers and we shed our dead leaves on that altar, we left all our cares and concerns on that altar and we walked away lighter and more joyous than before.
I am praying for forgiveness and a softening of hearts for many of my loved ones; the hope that was provided this past weekend lifts my heart and gives me the knowledge that it is truly possible. God has it all under control and I just have to trust in him. Resentment and anger just blocks the blessings that God wants to work through us, for ourselves and for others. I happen to be one of those "fixers". Tell me what you need and I will fix it, I pray and listen to what I think is God's voice, then I run right out and do everything I think he wants. What I got from the retreat is that I have to continue to pray and meditate and read the bible, try to listen for God's voice, but then be still. Let God do the heavy lifting. It doesn't matter what it looks like, or why things are a certain way, what matters is our reaction to them. If I really trust God, there is nothing to get upset about. The weight is lifted off my shoulders. I have to believe when I ask for God's will to be done in my life, that everything is as it should be and that God has a greater plan than I can see. And then I have peace. And joy too. It is so lovely to be cared for by a loving God who knows me and my faults and my worries and my desires and knows what's best for me and wants to give me more than I ever imagined. All I have to do is have faith. Try a little faith.
Copyright 2012 Maureen O'Shea
About the Author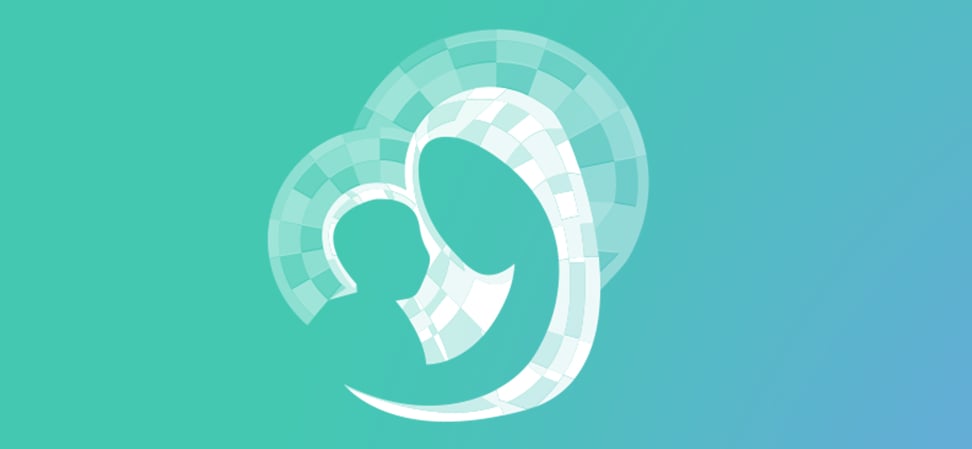 We welcome guest contributors who graciously volunteer their writing for our readers. Please support our guest writers by visiting their sites, purchasing their work, and leaving comments to thank them for sharing their gifts here on CatholicMom.com. To inquire about serving as a guest contributor, contact editor@CatholicMom.com.