If your little ones are anything like mine, they are full of questions about Heaven and what happens after death. For example, in the poignant category, "Are your eyes open in Heaven?" Or, "Will I see you in Heaven?" On a lighter note, "Will I have to clean my room in Heaven?" and "Will my [beloved stuffed] rhino fly up to Heaven?"
These questions not only move you, but push the intellectual and emotional boundaries of your faith. Of course, it is a fundamental tenet of our faith that we believe in eternal life. But it is hard to answer these questions in a way that satisfies you or your little one. Enter, To Heaven and Back, by Mary C. Neal, M.D., a memoir that will inspire confidence in these profound mysteries, how to contemplate them in daily life, and perhaps explain them a bit more comfortably, even joyfully, to your children.
Neal is an orthopedic surgeon, wife, and mother of four, who drowned in a kayaking accident in Chile in 1999. Yes, you read that right. Neal recounts in a highly detailed manner her own death, brief passage to Heaven, and return to life over a period of less than 15 minutes. It is astonishing. She claims to have felt the release of her soul from her physical body, after which she met with 15 to 20 souls, who greeted her with "the most overwhelming joy." While she did not recognize them as particular individuals she sensed that she "had known them for an eternity." She described her experience as an "explosion of love and joy in their absolute, unadulterated essence." Interestingly, Neal describes a "brilliant, large hall . . . more beautiful than anything [she] can conceive of seeing on earth. " She enters the hall only to be told by her soul companions that she had not finished her work on Earth, and must return. At that point, Neal returns to her body while her kayaking companions simultaneously and miraculously resuscitate her.
While recovering from her significant physical injuries, and nearing death a second time, Neal has additional encounters with "an angel," who tells her that she was sent back to deliver the news of her experience and, sadly, to support her family after the death of her son, Willie (in an accident that occurs ten years after her own). Her account of how she and her family move through grief following the loss of Willie is gut-wrenching for any parent to read but, ultimately, comforting as the reader experiences Neal rely on her deep faith and fervent belief in eternity. For Catholics, notably, Neal and her family (non-Catholics) find true, restorative healing when they randomly meet a Catholic priest who survived the Rwandan genocide. He comes and blesses their home with holy water and leads them back from the brink of despair. This is just one of the earthly "angels" that Neal identifies in her journey, placed seemingly by coincidence, but forever altering the course of her life.
Neal suggests the following three principles for a life well and faithfully lived (delivered to her during one of the "visitations" she experienced in her hospital bed in 1999):
"Rejoice always." 1 Thessalonians 5:16
"Live a life of prayer, giving glory to God and continually listening for his guidance." Thessalonians 5:17
"Live a life of gratitude, giving thanks in all circumstances." 1 Thessalonians 5:18
Unfortunately, as much as we would like it, To Heaven and Back does not answer the age-old question of why certain people live and certain people die. That remains the most trying mystery of our earthly life. Even Neal, with all of her clarity, does not know why she was selected for divine intervention. Instead, a modern prophet, Neal urges us to find divine meaning and messengers in our lives as we journey to our inevitable deaths. While that might sound morbid, Neal's certainty that heaven exists and her anecdotes to support this belief, make it more of an affirming exercise for us to see God, angels, and a sense of heavenly purpose in the coincidences and twists and turns of life.
Filled with beautiful Scripture and deeply personal reflections, Neal's book is its own devotional and roadmap for prayer. Once you read it, you will feel compelled to get on your knees in gratitude for this life and the everlasting life to come. And, if you are a parent, you will hold your child or children tightly, recognizing them as the miracles they are, and rejoicing in the knowledge that, as with God's love, you will never be separated from them.
Order To Heaven and Back: A Doctor's Extraordinary Account of Her Death, Heaven, Angels, and Life Again and support CatholicMom.com with your purchase
Copyright 2012 Leslie Rohrbacher
About the Author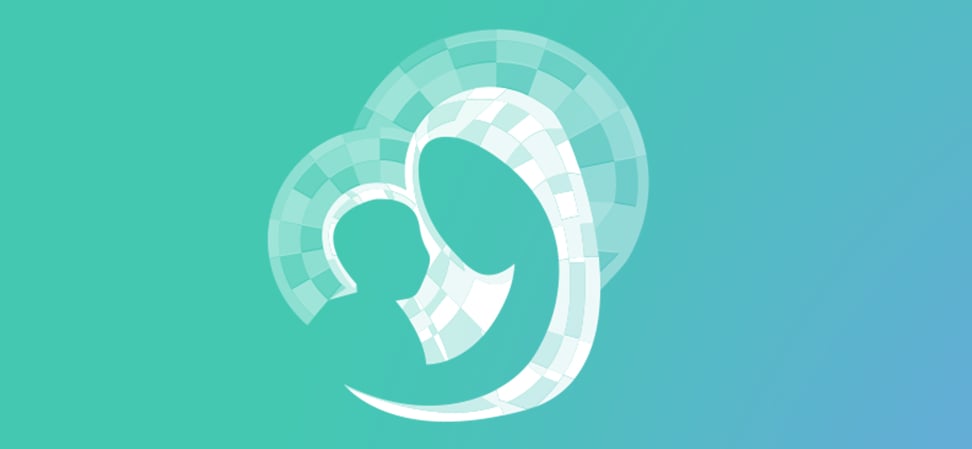 We welcome guest contributors who graciously volunteer their writing for our readers. Please support our guest writers by visiting their sites, purchasing their work, and leaving comments to thank them for sharing their gifts here on CatholicMom.com. To inquire about serving as a guest contributor, contact editor@CatholicMom.com.