You're probably like me -- you can remember the day, or perhaps even the exact moment, you heard the news of the tragedies which occurred on September 11, 2001. Eleven years later, our children who were little at the time have grown up in a world vastly changed from that we knew as children. Where I practiced "duck and cover" as a child in Southern California's earthquake zone, my boys think nothing of having the soles of their shoes scanned at the airport for explosive residue.
I think my boys probably only now have a few fleeting memories of that day. They likely remember Mom sobbing while trying to keep them from watching television that morning. They perhaps remember the fact that I stayed with them at school, and that we all sat together that morning at a special prayer service. They likely don't remember the mom sitting a few pews back from me who left Church that morning when she was notified by cell phone that a close family member perished in the Towers.
Many of you are now parenting little ones who weren't even born on 9/11/01. But today feels like a day that all of us should pause and remember. Today is a day when we pray for the repose of the souls of those lost and for the ease of the heartbreak of their family members. Today is a day to remember the valiant men and women who charged into harms way without hesitation. Today is a day to pray for peace in our world and an end to the wars that divide our us.
I've been thinking about a few ways in which families might commemorate this day in special ways that can both educate our children and pay tribute to those who were lost that tragic day. Here are a few suggestions:
Attend Mass together as a family in memory of those impacted by the events of September 11, 2011.
Bake cookies or take a special treat to your local fire station or other first responders in your town and thank the men and women there for their service to your community.
In an age appropriate fashion, discuss the historical events with your children. This article has some terrific tips for age appropriate conversations.
Read together the book He Said Yes: The Story of Father Mychal Judge, which tells the story of the Franciscan priest who was present and perished on 9/11.
Light a candle at dinner time and say extra prayers for the souls of those lost, for their families and for peace in our world. Find a list of appropriate prayers here or recite the following prayer together:
Eternal Rest

Eternal rest grant unto them, O Lord, and let perpetual light shine upon them. May the souls of the faithful departed, through the mercy of God, rest in peace. Amen.
Do you commemorate the events of 9/11 in your home or at your parish? Please share in the comments below about your memories of that day and the ways in which you've shared your experiences with your children.
Image copyright - msmediadesign via morguefile
Copyright 2012 Lisa M. Hendey
About the Author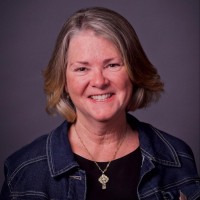 Lisa M. Hendey is the founder of CatholicMom.com, a bestselling author and an international speaker. A frequent radio and television guest, Hendey travels internationally giving workshops on faith, family, and communications. Visit Lisa at LisaHendey.com or on social media @LisaHendey for information on her speaking schedule or to invite her to visit your group, parish, school or organization. Visit Lisa's author page on Amazon.com.