I know these look hard to make, but they are so much fun that even little ones can make them! It's like playing with Play Doh! Great for Church Potluck!
Ingredients:
1 cup sifted powdered sugar
1/2 cup creamy peanut butter
3 tablespoons butter or 3 tablespoons margarine, softened
1 lb. Baker's Dipping Chocolate
Directions:
1- Stir together powdered sugar, peanut butter and butter until well blended using mixer.
2- Shape peanut butter mixture into 1 inch balls, placing them on a baking sheet covered with waxed paper.
3- Let balls stand for 20 minutes until dry.
4- Melt the dipping chocolate according to package directions.
5- Drop balls one at a time in melted chocolate.
6- Using a fork, remove from the chocolate, letting excess chocolate drip off.
7- Place back on the waxed paper.
8- Let stand until dry.
9- Store tightly covered in a cool dry place.
Yield: 30 pieces
Check out more great Church Potluck Recipes here
Copyright 2012 Laura Grace
About the Author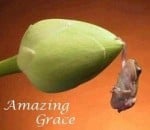 Laura Grace was a special education teacher years ago and has taught CCD for 16 years. She has been a contributor at catholicmom.com since 2006, is part of the Gospel Reflections Team, and creates lesson plans for religious education and homeschooling. In 2008 Laura started her own blog, The Catholic Toolbox where she posts activities, crafts, games, worksheets, puzzles, lesson plans, classroom tips, etc. for all ages.