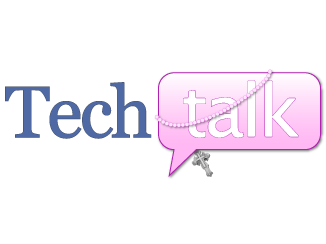 I have Lisa Hendey to thank for introducing me to today's Catholic Techie. Just seeing his name makes me smile (and I'll admit, it was ALL I could do not to call him a "cutie patootie" in the title...so I'll sneak it in here parenthetically...and you can all laugh at how quick I am to adopt these young guys into my umbrella of spiritual motherhood).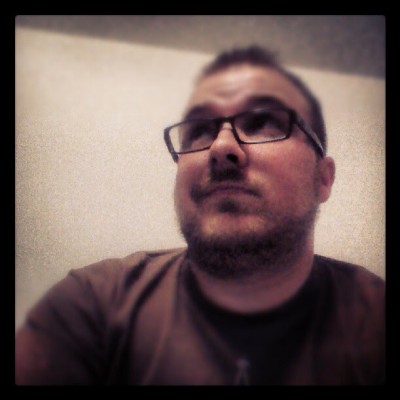 Ashley Collins (whose first name is actually Robert, and I love him for that, too) is energetic, motivated, and amazing. His biggest project is Peter and Paul Ministries, where he's involved with such social media "experiments" as The Good Friday Project. (They're looking forward to reviving it this year with an even bigger and better turnout.)
In "The Great 2012 Pentecostal Mass Check In," they had Catholics check in at Mass on Pentecost to show their friends and family how important Mass is to them. They've also begun a "Mini Conference" series where they have Catholics come together from across the world to hear speakers on subjects such as Catholic Communications and New Media with more to come.
During his day job, Ashley is social media coordinator for the Archdiocese of Chicago's Mission Education and Animation Office where he tries to spread the word about the importance of the Missions that bring Christ to the world.
Tell us about yourself in five words or less.
Loving Christ, Church, and Music.
Of your pursuits, what's your favorite?
My favorite is trying to find ways to blend new and social media with "real life" encounters and getting people excited to be Catholic. Catholicism brings us the fullness of Christ and therefore we should be experiencing the fullness of Joy. If we're not, we're not doing it right. And if we're not doing it right, what can I and Peter and Paul Ministries do to revive that joy?
When you think of the New Evangelization from your approach as a "Catholic Techie," what excites you? What makes you want to continue?
The New Evangelization is about a new fervor, a new excitement about the salvific message of Jesus Christ. In this burst of energy, we have to find ways to convey this message in a modern, technologically thinking world. The power of the media (especially social media) that can be used as a conduit of the Gospel excites me. The connections, the support, the global community are all coming together in new ways because of technologies that are breaking down barriers of time, space, and language. Christ's call to be a part of His Mission is what keeps me going. Only through His support and love can I do anything.
What's the most rewarding aspect of your work?
The most rewarding aspect of my work is when someone tells me that they got excited to do something that brought them closer to Christ and His Church. That someone understood something new, learned a new fact that brought some type of Joy into their life. We just had this "Apostles in New Media" mini conference and people in the comments section got all excited when they heard Sister Helena (Burns) discuss her prayer life and the prayer book she had. That got me excited because that was a hidden gem that I didn't see coming. A sister talking about her founder's media vision, and now some people watching this are learning a new way to pray.
In your spare time, what are we likely to find you doing? Do you have a gadget in hand or do you go native and screenless?

Spare time - what's that?

I love seeking out, finding, and sharing new music. I'm a folksy guy (Mumford and Sons, in my humble opinion is one of the greatest bands ever) with leanings toward the "indie" side of music. Social media has been an awesome way for musicians to find their niche and get their music out without having to go through the "traditional" channel of record deals. Some people say that's "hipster" but I just like new music, that's all. Anything I find I share with my music circle over on Google Plus.

I love my Androids (tablet and phone) and prefer Google Plus to Facebook and Twitter.
Read more of our Tech Talk columns.
Copyright 2012 Sarah Reinhard
About the Author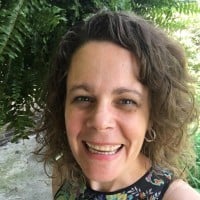 When she's not chasing kids, chugging coffee, or juggling work, Sarah Reinhard's usually trying to stay up read just one…more…chapter. She writes and works in the midst of rural farm life with little ones underfoot. She is part of the team for the award-winning Catholic Mom's Prayer Companion, as well as the author of a number of books. You can join her for a weekday take on Catholic life by subscribing to Three Shots and follow her writing at Snoring Scholar.