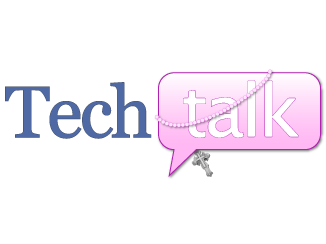 Social media, though relatively new, has swept into most every part of life, from communicating with friends to corporations, and even local religious organizations.
The video, How I Hate Religion But Love Jesus, has sparked controversy among various Catholics and Christians who have since been posting their responses to this two-minute video.
Social Media can either encourage people to go to church or not to go.
"If people are complaining about church that will pick up and it will make people not want to go to church," said Ashley Collins, Social Media Coordinator for the Office of Mission and Education and Animation in the Archdiocese of Chicago.
Many people decide to go to church because of the community of believers. However, according to Lisa Hendey, author of The Handbook for Catholic Moms and webmaster of CatholicMom.com, it is through social media that we have the "power to build that, to create connections between people who might feel isolated," said Hendey.
According to Collins, a church leader should help to encourage their congregation in the hopes of obtaining new members.
Father Shane Johnson, of Thornwood, N.Y., is a philosophy teacher at the Legionaries of Christ. According to Johnson, social media is not a priority in any of the bishop's documents. However, for the past few years, Pope Benedict XVI has been encouraging the use of social media during his messages for World Communications Day.
"Certainly it's been heartening to see more and more priests on Facebook all the time," Johnson said.
Johnson has more than 4,000 followers on the Internet and is reaching high school and college students who seem to not be gaining a lot of attention online from the church.
One of the organizations in Chicago that is helping churches to build and sustain their communities is Peter And Paul Ministries. This nonprofit organization was co-founded by Collins, director of the E-Ministry, and Devin Jones, director of the Faith Formation. Together Collins and Jones are "trying to reach out to people who don't understand," said Collins.
In today's technologically driven society, many people have access to smart phones. Since many people are always connected to the Internet, social media is easy to integrate into a person's life.
While some churches have led faith formations classes and bible studies within the church building, they have used this as a basis to continue the conversations online. With Peter And Paul Ministries being a service that helps parishes to grow online, they have started to apply this to how parishes are present within the digital world.
From church services streaming online to websites that help people grow in their faith, the church continues to grow their social media presence. While many families today lead busy lives, people are looking for ways how they can continue to learn about their faith, such as to use "tools like Google+ hangouts to meet, pray, and learn but not disrupt families' already very busy schedules," Hendey said.
Those who are interacting with Peter And Paul Ministries on Facebook tend to be males who range between eighteen to twenty years of age, said Collins.
Even the video production work that Rob Kaczmark, production manager for Spirit Juice Studios, does reaches people in their early twenties.
According to Kaczmark, people in their early twenties begin to seriously make decisions regarding their religious beliefs. Since Kaczmark can relate to this age group, he understands how to create content that will attract this young generation.
Even Hendey, who creates content geared mostly for mothers, reaches a younger audience on Facebook.
"The biggest demographic we are reaching with our Facebook page are men and women ages 18-34, which are probably also the people who are the least likely to be active in parish life," said Hendey.
While Facebook is a social media website that is rising in users, there are some who question if the church has even developed a social media trend.
Kaczmark, recalling when MySpace was first introduced to the public, said there was "so much apprehension with the church."
Even though there was once some apprehension with social media and the Church, today people are able to using the Internet for live streaming of services.
Since there are some people who have a difficult time getting out of their house, they can watch services that are streamed on the Internet.
"Social Media allows us to connect with those people who inspire us through their services in a way we would not of been able to before," Collins said.
Some parishes are using a weekly bulletin to convey messages to their congregations and others have a "parish website, a twitter feed and a Facebook page," Hendey said. "We are really just getting started with tapping the potential of social media."
Even though its hard to engage people who go to church, there is a rising number of individuals who are ministering through social media.
"There's grassroots people who start up these small individual podcasts, individual ministries. It puts a face on the church and not just [the] church building," Collins said.
Read more of our Tech Talk columns.
Copyright 2012 Daniel Smrokowski
About the Author