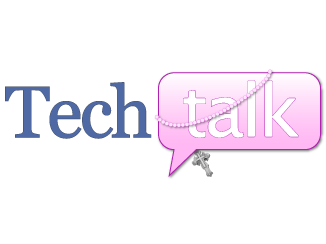 "I have often insisted on the need to return, as it were, to the 'letter' of the Council — that is, to its texts — also to draw from them its authentic spirit, and (it is) why I have repeated that the true legacy of Vatican II is to be found in them," the Pope said on October 11 to approximately 30,000 pilgrims gathered in St. Peter's Square for the opening Mass of the Year of Faith.
In my last Tech Talk column, I reviewed the jam-packed Catholic app Laudate and mentioned that I would focus on the Vatican Documents feature available.
Laudate (available for Android and iOS) offers links to 19 different Vatican documents. Each of these can be retrieved directly through the App via the Internet. When you have full battery and a strong data connection on your Android device that is a wonderful thing, but when you do not, it is just plain frustrating.

With that in mind, I was thrilled to accidently discover the offline reading tool, Instapaper.
Instapaper for Android, like the iPhone and the iPad app, makes your articles available reading even if you're offline, and presents the McLean distraction free layout with customizable text size and many more features. You can get it for Android Kindle Fire or Nook color tablet and even use it from its web interface.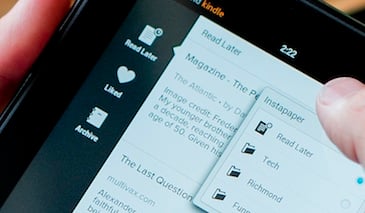 Just when I think I've got a pretty good handle on what is available for my Android, I'm proved (happily) wrong. As I set out to write this column, the Holy Spirit brought me a completely different direction as I discovered this incredibly helpful app within an app!! As my American Sign Language instructor always says when she's learns a new sign, "I am one sign smarter." It seems every time I use either of my Android devices, "I become one feature smarter!"
To enjoy Instapaper for Android download it from Google Play, Amazon or Barnes & Noble for just $2.99. It includes many great features such as:
Adjustable fonts and text sizes
Dark mode for night reading
Syncs your position in each article between multiple Android devices
Folders for organizing articles
Native Android sharing
Lock rotation
The universal app works for both smartphone and tablet with just one purchase.
Speaking of purchases -- I just recently learned that I can order apps online from my laptop, and then select that they remotely upload it to both my devices –without even have to find where I put them last! It was another one of those accidental discoveries that changed my App Life forever! I love that as clueless as I am at how all this works including how it is all connected, it doesn't affect my ability to benefit and enjoy all of it!
Getting started
Begin by clicking on the document title you wish to read while you're offline. If you're using a tablet, find the display icon that looks like jail bars or a cellar window (at the bottom of your screen) and click on the Share option. Instapaper will then automatically save it.
Then when you are off-line open up the Instapaper "Read Later" folder. I love organizing; you'd never guess that if you looked at my coffee table, but I really do. To that end, I created a separate folder in Instapaper called Vatican Documents; I can then organize my downloaded files better by dragging over the documents from the "Read Later" folder.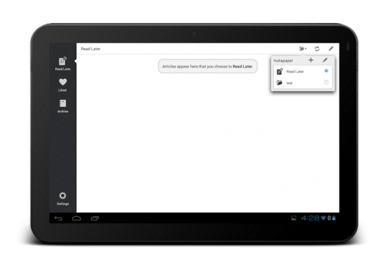 You can save up to 100 articles.
Watch here for a YouTube video review of Instapaper for Android – it is a little over 3 minutes. It gives you comparison to what is available for the iOs version. Although it is always a little frustrating discovering what better features and structure is in the iOs version … I thought this was a great video review for those who have devices with both operating systems, or are reading this article on Android, despite having an iPhone or iPad. The video also tells you about using it on a tablet as well as a smartphone.
Year of Faith tie-in
How does this all work with our call during the Year of Faith to read and contemplate the Vatican documents? The more readily available these documents are, the more apt we are to read them.
Our Holy Father would not ask us to make the time to read and contemplate these important documents if it were not an exercise that would draw us into a deeper understanding and fullness of our Catholic faith.
Read more of our Tech Talk columns.
Copyright 2012 Allison Gingras
About the Author