Clean your bathroom today and have a clean bathroom for the rest of the day, but teach your children to clean the bathroom and have a clean bathroom for the rest of their years at home. . .
Well, it's not exactly that easy. But too many times we will ask our children to do certain tasks or chores and expect them to be done to our expectations. When they are not, we will get exasperated with our children. This can lead to more nagging and complaints OR simply doing the chore ourselves. NEITHER of these is good for our children.
When children complete their chores well, not only is there the benefit of having the job done, but children also get a sense of accomplishment and know that they contributed to the family life. This in turn results in confident, well-adjusted, and self-reliant kids. What's not to like?
One thing I teach in my "Keeping the House Clean" section of my Smart Martha Seminars is to not only assign chores to all the members of the house, but to make sure that the expectations for every chore are clearly spelled out. (With many hands on deck in our home, we all have some simple daily chores that we do along with a couple of more involved weekly chores.)
In the past, I've sold a Kids Can Clean: The Bathroom DVD at my seminars and on my web page. It features a 10-year-old boy going through the steps of how to quick clean a bathroom. It's always been very popular. My kids have persuaded me to put this video online since, "no one buys DVDs anymore."
So here it is:
Enjoy and show your favorite tween or teen! (How many times have they called you over to the computer to watch a Youtube?) Could this go viral? Recommend it to a friend. Imagine all the bathrooms of the world becoming clean! But then, it really isn't quite that simple. Of course I don't recommend just showing this to your kids and sit back waiting for the clean to begin. Watch it together. Write out the steps that you want done for your bathroom. Take the time to teach your kids.
Copyright 2012 Tami Kiser
About the Author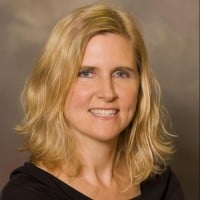 Tami Kiser is a wife, mother, teacher, author, and speaker. She runs a video production studio featuring Catholic speakers. These can be purchased or viewed on Formed. She also is the co-owner and host of a new Catholic Retreat and Cultural Center in the Carolina Mountains called Heart Ridge. She has taught everything from NFP, Zumba, cleaning toilets, Catholic crafting, the hula, bullet journaling, tap dancing, and liturgical living to Saxon Math 54 for the 10th time.