I recently had the opportunity to chat with author Liz Lantigua about her new book for youths ages 10-14, Mission Libertad. This fast-paced adventure about a young boy's escape from the oppressive regime of communist Cuba and his settlement in the United States had me on the edge of my seat from the very beginning.
The reader experiences the anxiety of Luisito's goodbye to his beloved grandmother, the pathos of leaving his country and everything he knows and loves behind, and the confusion and awkwardness of learning the language and customs of his new home in Maryland.
In spite of all these different experiences, Luisito holds onto an important value that transcends cultures, something very powerful we can all identify with: LOVE.
Luisito races against time (and some bad guys) to fulfill a promise made to his grandmother by making his way from Maryland to Miami, Florida to deliver a very important package to a priest at the National Shrine of Our lady of Charity. As we accompany Luisito on this mission, we gain an appreciation for his Catholic faith as he fervently tries to honor the mission his grandmother has commended to him. This mission, tied up in the political, cultural, and historical events that led to his family's displacement, provides a symbol of hope for all.
I asked Liz to tell us a little about herself and why she wrote Luisito's story:
I was born in Queens, NY and raised in South Florida. My Cuban family escaped communism and came to this country in 1961. I've been married to a wonderful husband for 21 years. Our three daughters love reading and I was not impressed with the selection of teen fiction I saw in stores. In the late 80's early 90's, I was a news reporter and interviewed many teenagers that came with their family members fleeing communism from Cuba in the most precarious homemade rafts. The stories of their persecution, their fears and their journey were like a Hollywood movie- except sadly- they were true. I realized that not many people outside South Florida knew this was happening and I really wanted to tell this story!
In one of the scenes in the story ,Luisito went to pick up his date for the movies and insisted on meeting the young woman's mother. The exchange was culturally spot on! There were other instances of this throughout the story. Tell me about weaving these little treasures into the story...do you have a favorite scene?
My favorite scene was writing about the reaction Luisito and his mom had when some kids in this country showed them their "Pet Rock", a popular toy in the 1970's. It reminded me of my mom's expression when I told her I wanted one. I was also curious to see what teens today, who are entertained by sophisticated high tech toys, would think of such a simple toy. It makes me laugh every time I think about it!
Historical novels are not history texts although they certainly have historical facts in them. We can learn a lot about a culture through characters and the situations they face. Tell about Luisito's family and the route they took as they escaped from Cuba.
Imagine the risk a family like Luisito's takes even before they decide to get on a raft and cross the Florida straights. They must find scraps to build their homemade raft in a country that lacks basic needs. They need a place to hide the raft. They need to be extremely secretive so they won't end up in prison. They have to make sure they are not caught trying to reach the beach by the vigilant comite de barrio, the neighborhood watch committee, who informs the government on the neighbor's whereabouts. Then the most difficult part, saying good bye to the relatives they are leaving behind if they trust them enough to divulge their secret. Just think about the desperation a family must have to take a journey by sea on any flimsy object that floats, exposed to all the elements: storms, sharks and scorching sun. A trip with barely any provisions. Many rafts are found empty; most probably with passengers lost at sea.
I once interviewed a Cuban teenager that rode his way to freedom by windsurfing for nearly 10 hours until he was spotted by a passing vessel.
Our Lady of Charity plays a very important role in the story. I have a deep affection and devotion for the Blessed Mother under this title. Would you share your own experience?
I've always had a great devotion for the Sacred Heart of Jesus. When I was growing up most Cuban families had a picture of the Sacred Heart in their living rooms. I was always reminded that there was no better guide toward Our Lord than through Our Blessed Mother. Therefore, my affinity with the Our Lady, in all her apparitions, as I like to explain to the kids: Our same Mother Mary just in different wardrobes!
Although this is a historical novel, you took a little license with the facts surrounding the delivery of a very special package that drove the adventure. Obviously, you know the real story, which you document in the epilogue. Without giving away this important plot element, can you speak to the theme of keeping promises and keeping the faith?
I've observed that what differentiates those that believe in God from those that don't is a great sense of hope and trust: Keeping the faith! I write about two special shrines in the story: The Seton Shrine in Emmittsburg and the Shrine of Our Lady of Charity in Miami, Florida. They exemplify, respectively, so much about the faith of the United States and the faith of the Cuban people. I took a little license with the facts –especially the dates in the book- in order to include more information. I wanted to weave into the plot the various ways Cubans have arrived to this country throughout the years: Freedom Flights, Camarioca, Pedro Pan, Mariel, rafts, etc. They all have different stories about their journey and they have experienced different emotions. The first generation that exiled from Cuba felt deceived with false promises. Their lives as they knew were taken away from them. Those Cubans born during the Communist regime, never experienced a free democracy, and yet deep in their hearts they longed for it and would risk their lives any way they could to achieve it.
I suspect a lot of kids (and former kids) will be reading this wonderful adventure. What would you, as the author, like for them to take away from this story?
I want teens to be curious and enthusiastic in learning about other people's lives and cultures. I would like them to know more about what is happening outside their backyards. I just wanted to tell the story of how Cubans risk their lives for basic human rights. It makes us all think and appreciate the blessings we have even more!
This story appeals to anyone with a sense of adventure and a love of family and the Catholic faith.
Order Mission Libertad and support CatholicMom.com with your purchase
Copyright 2012 Maria Morera Johnson
About the Author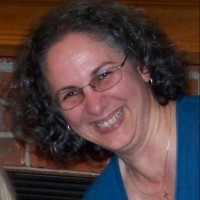 Maria Morera Johnson, author of My Badass Book of Saints, Super Girls and Halo, and Our Lady of Charity: How a Cuban Devotion to Mary Helped Me Grow in Faith and Love writes about all the things that she loves. A cradle Catholic, she struggles with living in the world but not being of it, and blogs about those successes and failures, too.