Our family has had a devotion to Our Lady of Guadalupe since my husband and I converted to the Catholic Church over 20 years ago. We love her words to the humble Juan Diego, "Am I not here?" We have relied on those words of Mary as if she said them to us personally. We are always cared for by our loving mother. We picture our family wrapped in her mantel.
I had the privilege a few years ago to visit the Shrine of Our Lady of Guadalupe in Mexico City. Did you know that the tilma which bears her image remains a constant 98 degrees? (This and dozens of other miraculous facts are attributed to this tilma.) It's like she is somehow still a living presence there. Devoted pilgrims who come there by the millions to pray can feel the Blessed Virgin's presence.
For these reasons, we always try to celebrate the Feast of Our Lady of Guadalupe with great fervor. Many times we need this friendly reminder of our Lady's care in our personal lives. Celebrating on this day on December 12th calls our family back to this devotion.
We try to have a Mexican meal and piñata with friends. We pray a rosary together. Over the years, we have also developed a skit for the children to perform to share the miraculous story of Juan Diego and the tilma. This skit has been done for just our family, big parties, a few guests, home school groups, and even at a Catholic school.
I have typed this skit up and posted it online so that families and groups will have the opportunity to tell this memorable story. Find it online at CatholicFamilyCelebrations.com.
Copyright 2012 Tami Kiser
About the Author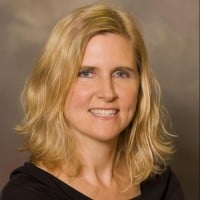 Tami Kiser is a wife, mother, teacher, author, and speaker. She runs a video production studio featuring Catholic speakers. These can be purchased or viewed on Formed. She also is the co-owner and host of a new Catholic Retreat and Cultural Center in the Carolina Mountains called Heart Ridge. She has taught everything from NFP, Zumba, cleaning toilets, Catholic crafting, the hula, bullet journaling, tap dancing, and liturgical living to Saxon Math 54 for the 10th time.