Book Notes!
In honor of yesterday's memorable "first tweet" from the Holy Father's newly minted @Pontifex platform on Twitter, I thought I'd share three amazing Pope-related books. Vastly different from one another, and yet each -- in their own unique ways -- fantastic. Here goes:
by Pope Benedict XVI
Image, November 2012, 144 pages
If you read one book during the holiday season, make it Jesus of Nazareth: The Infancy Narratives by our Holy Father, Pope Benedict XVI. Timed perfectly to coincide with our Advent season and celebration of Christmas, the book draws from the wisdom of the Gospels and Church teachings to paint a vivid picture of Jesus' genealogy, birth and early years. For me, it fills in some of the "blanks" that formerly existed in my knowing of Christ. A lovely gift to give yourself this Christmas season and for the Year of Faith.
---
edited by Amy Welborn, illustrations by Ann Engelhart
Ignatius Press, October 2012, 24 pages
This lovely hardcover book may have been created with children in mind, but it's actually one of the most profound reading experiences this 49 year old reader has had in recent memory. Combining the words of Pope Benedict in a compelling address to English school children and amazing quotes from saints such as St. Thomas More, Blessed Mother Teresa of Calcutta, St. Ignatius of Loyola, and St. Francis of Assisi, Be Saints! An invitation from Pope Benedict XVI is a living work of art. Amy Welborn's astute editorial skills blend perfectly with magnificent watercolor illustrations by Ann Kissane Engelhart to create a message of inspiration and motivation. I'd love to have the ability to frame the pages of this book and hang them in my office as a daily reminder of the call each of us have to be our very best. Buy it to share with the special children in your life, and if you don't have kids buy it because it will enkindle in you a burning desire to pursue your own path to sanctity.
---
by Regina Doman, illustrations by Sean Lam
Manga Hero, September 2012, 240 pages
Perhaps you've read a few accounts of the life of Josef Ratzinger, who would grow up to become Pope Benedict XVI, but you've likely never read one like Habemus Papam! Pope Benedict XVI. One of my favorite authors, Regina Doman, fills in the complete story first told in a booklet by Gabrielle Gniewek which was distributed to 300,000+ pilgrims at World Youth Day in Spain. I received a copy of that booklet and am astounded by the work that Doman and the very talented Manga artist Sean Lam have done to bring the story of our Holy Father to life. Great attention to detail, a compelling story -- made all the more so by the fact that it's true -- and amazing illustrations make this book another great way to get to know Pope Benedict XVI. A bonus feature is the nine-page appendix which includes historical details and a great overview of Vatican City, the "popemobile" and the Swiss Guard. Love it!
Order any of these books by clicking on the title links above and you'll be supporting CatholicMom.com with your purchase.
Bonus: We are giving away one copy of Be Saints!: An invitation from Pope Benedict XVI courtesy of Ignatius Press! Leave a comment below by midnight PT on Monday, December 17, 2012 and one winner will be randomly selected to receive this book.
Copyright 2012 Lisa M. Hendey
About the Author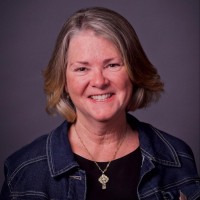 Lisa M. Hendey is the founder of CatholicMom.com, a bestselling author and an international speaker. A frequent radio and television guest, Hendey travels internationally giving workshops on faith, family, and communications. Visit Lisa at LisaHendey.com or on social media @LisaHendey for information on her speaking schedule or to invite her to visit your group, parish, school or organization. Visit Lisa's author page on Amazon.com.