Yesterday, at my parish we welcomed Rev. Cyrus Gallagher, OFM Cap. Father Cyrus Gallagher is a priest of the Capuchin-Franciscan Province of Mid-America and joined us to share the good news of the mission of Christian Foundation for Children and Aging (CFCA). During Father Gallagher's homily, he linked the message of yesterday's gospel from Luke 3 with the very real need that exists in our world to support those who go without even the most basic needs of food and shelter:
"Whoever has two cloaks
should share with the person who has none.
And whoever has food should do likewise."
Father lined up folios containing the names, photographs and information of 100 CFCA friends and invited our parish community to embrace the gospel by making a change in the lives of these children and aging friends, but in their own lives as well. Since March of 2012, we at CatholicMom.com have teamed with CFCA to tell you about the lives of some very special little ones. This month, we continue that tradition by sharing our new friend Joseph with you. I ask that you pray about sponsoring Joseph or another child or aging friend as a gift to your family this Christmas. If you are unable to make a monthly sponsorship, please consider a one-time donation to support this mission. Thank you for your prayerful support of the work of CFCA!
Joseph – Friend of the Month for December 2012
For December, we thought it appropriate to ring in the spirit of the season by finding 3-year-old Joseph a sponsor. Although his formal name is Joseph, he likes to be called Joseito and enjoys playing soccer and dancing. This active little one helps his mother clean the house where he lives with his mother, brother and grandmother in Mexico. Bring a smile to Joseito's face by sponsoring him this Christmas!
To learn more about Joseph or to sponsor him (or another child or aging friend), please visit the CFCA website.
More about CFCA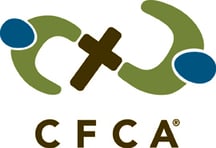 For more than 30 years, Christian Foundation for Children and Aging (CFCA) has brought hope to families living in poverty in 22 countries. Founded in 1981 by lay Catholics acting on the Gospel call to serve the poor, it has grown into a movement of more than 250,000 sponsors who are supporting more than 300,000 children, youth and aging friends worldwide.
When a sponsor commits to sponsoring a child, youth or aging friend for $30 a month through CFCA's Hope for a Family sponsorship program, it impacts the entire family. Sponsorship provides basic necessities like food, education, clothing and access to medical care, along with the encouragement needed for families to build a path out of poverty.
The Hope for a Family sponsorship program provides much more than charity to families in need. CFCA takes a personal approach that focuses on partnering with each family to fulfill their basic needs while empowering them to create a path out of poverty through education, skills training, livelihood programs and community-building activities.
Grounded in the Gospel call to serve the poor, CFCA is a lay Catholic organization working with and serving persons of all faith traditions.
CFCA is among the 200 largest nonprofits in the U.S., according to Forbes, and has received an A+ rating from Charity Watch. More than 94 percent of CFCA's expenses go toward program support.
To learn more about Joseph or to sponsor him (or another child or aging friend), please visit the CFCA website.
About the Author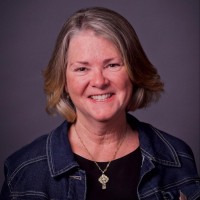 Lisa M. Hendey is the founder of CatholicMom.com, a bestselling author and an international speaker. A frequent radio and television guest, Hendey travels internationally giving workshops on faith, family, and communications. Visit Lisa at LisaHendey.com or on social media @LisaHendey for information on her speaking schedule or to invite her to visit your group, parish, school or organization. Visit Lisa's author page on Amazon.com.