Reader Katherine M. wrote me this weekend with a fun question that I thought I'd bring to all of our community to get your ideas and comments:
I pray all is well, maybe you won't read this until after New Year's but I was wondering if you have any ideas on how to spend new year's night with a toddler?
Katherine and fellow moms, remember that while your little one likely won't remember this New Year, you will be telling the stories for years to come! Why not let this be the year you start a new family tradition for New Year's Eve? Here are some things I wish I would have done for my children in previous New Year's :
A family "New Year's Day" photo - We take lots of photos at Christmas, but how fun it would be to have a traditional photo of what our family looked like on the first day of each New Year? For even more fun, choose a spot in your house and a "pose" for the family that you repeat year after year to see how everyone has grown.
A letter to each child on the New Year - I wish I would have written my sons a "New Year's Letter" each year to remark on what happened in their life during the past year. I would include their milestones, activities and accomplishments, but also little things like "You loved playing Legos" or "You read every one of the Magic Tree House books this year" or even, "Your favorite color was green and you would only wear green pjs to bed!"
A feast made up of their favorite foods of the year - To make it even more fun, let the little ones get in on the cooking. For moms of toddlers, you may be picking cheerios off of the floor of your kitchen for weeks to come, but this will be a fun tradition to have in place as your family grows.
Celebrate the New Year on various geographic time zones - If you've got little ones around, you likely won't wait up for midnight. Choose an hour that is a bit before their bed time, find the accompanying time zone that is close to midnight, and declare that you're celebrating in solidarity with that country - for even more fun, find the country on a map or globe and enjoy a snack related to that country.
Get noisy - One of my favorite childhood memories of New Year's involves my maternal grandparents. My mom and dad always went to a New Year's dance at our parish, so my grandparents would babysit us and always invited one of my grandmother's cousins and her husband to come and spend the evening at our house. Close to midnight, each of the "grown ups" and kids would grab a pot or pan from the kitchen and a wooden spoon or spatula and head outside. At the stroke of midnight, my Grandpa -- who was in general an extremely quiet man -- would lead us in a huge round of cheers. They encouraged us to yell as loudly as possible and to bang those pots with all of our might. (I'm sure my mom wondered why her pots and pans were all dented after New Year's) -- a simple celebration? Yes! But something I remember fondly to this day because it was one of the few times we kids were encouraged to be loud and proud!
Enjoy some "adult time" - Ring in the New Year with your toddler, but also don't feel badly about putting little ones to bed according to their usual schedule and having a "date night" with your spouse. It doesn't have to be anything fancy, but consider a fun tradition like a simple dinner served on your wedding china with candles, sparkling cider and dimmed lights. Remind yourselves of all of the fun you had during the past year together.
Count your blessings - Create a family "time capsule" that you add to every year on New Year's Eve. Let each family member draw a picture (or scribble!) or write a note that marks the occasion. Include an original prayer you pen together that praises and thanks God for the wonderful year you've just experienced together.
Your family obviously will create your own traditions related to the New Year. If you have favorites, I'd love to hear about them in the comments below!
Copyright 2012 Lisa M. Hendey
About the Author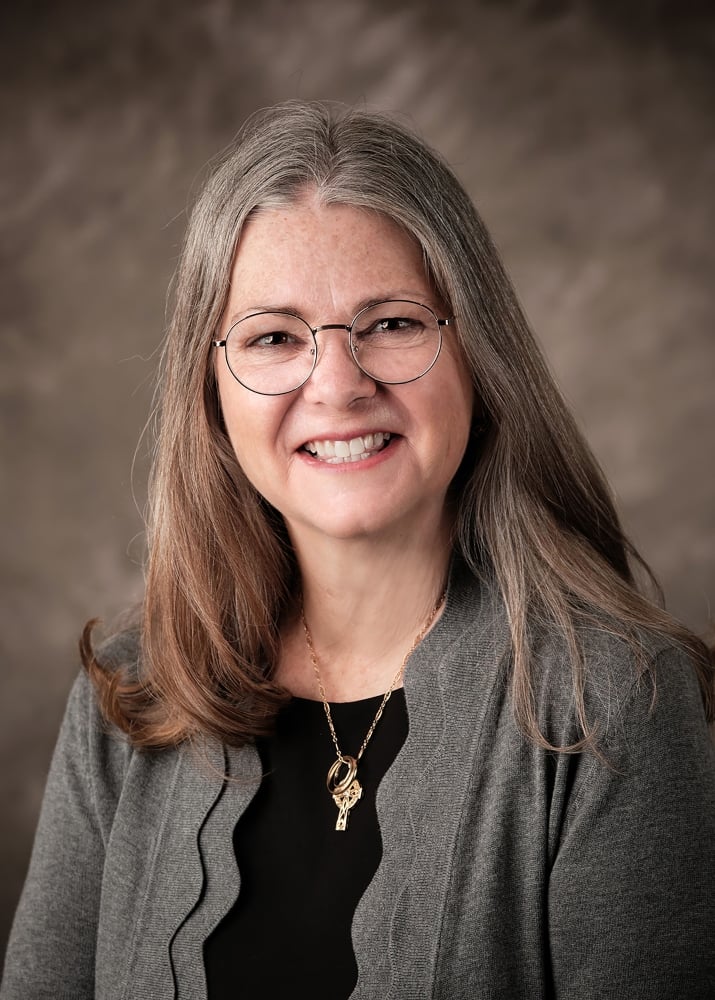 Lisa M. Hendey is the founder of CatholicMom.com, a bestselling author and an international speaker. A frequent radio and television guest, Hendey travels internationally giving workshops on faith, family, and communications. Visit Lisa at LisaHendey.com or on social media @LisaHendey for information on her speaking schedule or to invite her to visit your group, parish, school or organization. Visit Lisa's author page on Amazon.com.