As we all know, January 1st is an infamous time of year for making New Year's resolutions. The most common resolutions most often have to do with weight loss and cleaner eating habits. So many of us are dissatisfied with what we have allowed to become habits and it shows. Come January, we make rigid resolutions to detox, eat clean, get gym memberships and enlist in boot camps. We go at it full speed ahead until, sooner or later, the changes are overwhelming to sustain and we fizzle out.
It doesn't have to be that way. Changes don't have to be an overnight shock to the system. They can be very small and systematic but have a huge impact.
I had the pleasure of interviewing author of Frumpy To Fabulous. One Change a Week to a Healthier You Josette Puig. Josette is also a Fitness Contributor for "The Doctors" Show, has made television appearances on CBS Morning Show, TeleMundo, Style Boston, WBZ, Spokesperson for Boston Sports Clubs, Shape-Up America Campaign, Fitness Model QVC and TurboFire Infomercial Success Story (Beachbody). Josette's specialty is to help and motivate others make small changes with big results. As a divorced mother of 4, Josette can relate to every excuse people use to not make lifestyle changes.
Josette. I know you had four children close together and struggled with baby weight and fad diets for many years. What was your break through?
It was 2003 and I was a stay-at-home-mom of 4 young children. I was 40 pounds overweight and dealing with post partum depression. I was sick & tired of being sick & tired and knew I had to make real and permanent changes. I'd done EVERY diet program out there and was feeling very overwhelmed with life in general. Every time I asked my doctor all he did was up change my antidepressant or up my dose. This was not the picture of motherhood I had envisioned, I wanted more for myself, for my children and for my marriage.
I'd recently read an article about creating habits in 21 days. It sounded simple enough so I figured since my life is so crazy raising 4 kids and still nursing my youngest, I'm going to commit to making one change a week. On New Year's Day 2004 I sat with a calendar and a Sharpie pen and made my first change to switch my coffee creamer to skim milk. Every Sunday after that, I added another change. By April I'd lost over 30 pounds and was off antidepressants by October.


As a nutritionist and fitness expert what would you advise us busy moms who want to get fit but are overwhelmed?
Make small changes you know you can realistically achieve. Keep in mind that you are also teaching your children lifestyle habits. That was one of my biggest inspirations and the reason I wrote my book Frumpy To Fabulous. One Change a Week to a Healthier You.
I knew if I was going to talk the talk, I had to walk the walk. It's our jobs as parents to teach them skills from the time they're born. We focus on eating schedules, sleep time, brushing teeth and flossing, daily baths. We should be also teaching them fitness and nutrition as a lifestyle and not just to strive to fit into a pair of jeans or crash diets for special occasions like so many women do. It is our responsibility to teach our children to take control of their health and well-being and not leave it up to doctors and pills to cover up illness and obesity. It's that simple.
But as a mother of four HOW is it possible to keep fit, make the meals, and do the homework and everything that comes with mothering? What would you advise moms with big families who can't afford to join a gym or have no time?
The key is to Keep It Simple! My children eat dinner right after school at 3 o'clock. This eliminates the nonsense snacks and fuels them properly for their after school activities. And when I was married they would have a snack while their father ate dinner after work. This allowed us all to sit at the dinner table and catch up with our day without dealing with a messy kitchen, homework and bedtime all at once. As for the fitness component, there are so many great DVDs, Wii workouts and On Demand exercises you can do. I have plenty of videos on how to turn daily home chores into workouts too. You can find them free on my website www.getjosette.com.
You don't need to grueling workouts to get results like you see on these reality shows. It's 80% what you eat and only 20% exercise! Your kitchen is your REAL gym. What you put in your mouth can give you life or suck the life out of you. On the flipside, you cannot out train a bad diet either. No matter how hard you workout, it will make no difference if you're eating badly.
I believe in eating real food. If it rots, it's good for you. You get to a point in life, especially women, where we don't lose weight the way we used to before having children. Hormonal changes are the biggest component here and there comes a point in everyone's life when your hormones decide they've had enough of your C.R.A.P. (Crazy diets. Refined sugars. Artificial sweeteners. Processed food.)
And the way they let you know is by gaining weight in places you never did before. This is them telling you, "STOP FEEDING ME C.R.A.P. or I'LL MAKE YOU SICK & FAT!" I still enjoy a treat meal a week. A sweet a week is a treat. A sweet a day is a habit.

As a fellow Cuban American you know I'm biased and I love your sassy Latina style! Our readers might not know this but you are bilingual and your book is published in both Spanish and English.
Yes, the Spanish translation of my book is called De Descuidada A Fabulosa . And I offer services in both languages.
There is so much you have to offer that can't be covered in a short interview. I know many people want to be further educated on clean eating. Where can they go to get FREE sound nutrition/ exercise advice if they want?
Thank you and you can find me on Facebook on my GetJosette page or follow me on twitter @getjosette. And of course plenty of great videos, recipes and tips on my free website http://getjosette.com/en. My "Handcuffed To Josette" is a very popular online service. http://getjosette.com/en/services
Thank you so much for your time. I know so many will be helped. Any final thoughts?

I was overweight but learned to nourish my body.
I was depressed but learned to nourish my emotions.
I was lost but learned to nourish my soul.
Copyright 2013 Victoria Garaitonandia Gisondi
About the Author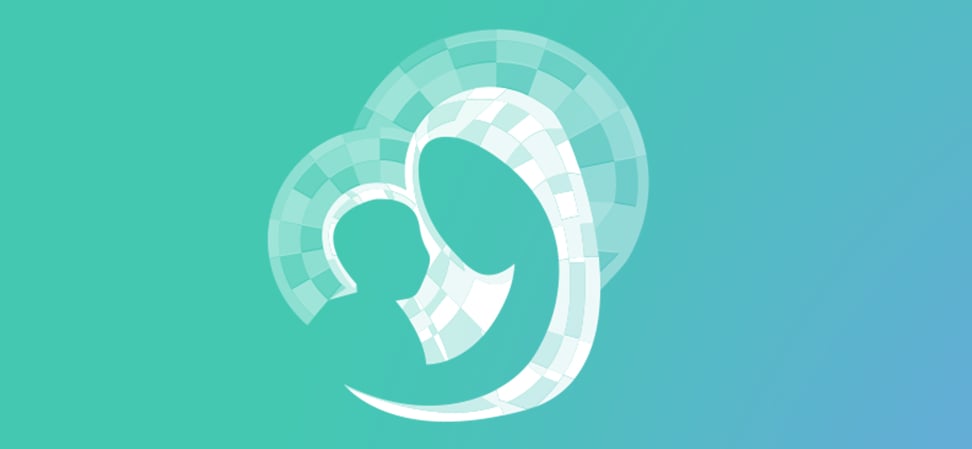 We welcome guest contributors who graciously volunteer their writing for our readers. Please support our guest writers by visiting their sites, purchasing their work, and leaving comments to thank them for sharing their gifts here on CatholicMom.com. To inquire about serving as a guest contributor, contact editor@CatholicMom.com.