Since becoming Catholic I've collected just about every sacramental there is, but one that I've been holding out on is the scapular.
There are so many scapulars of various colors, materials, and styles associated with various saints and religious orders, and all for slightly different intentions and attached promises. It's kind of overwhelming and confusing (at least for me) to figure them all out. Should I be wearing one? If so, which one should I wear?
And you do have to choose, because it's not reasonable to wear ALL of them, and I don't think Our Lady of Mt. Carmel expects you to.
The original scapular is of course the brown scapular associated with Our Lady of Mt. Carmel. It's a very old devotion to the Blessed Virgin. The scapular is one of those sacramentals personally instituted by Our Lady, just as is the case with the rosary and the Miraculous Medal. Basically, the scapular is a visible sign of a consecration to Mary.
When instituting the original brown scapular Our Lady said to St. Simon Stock, a Carmelite,
"Take this Scapular, it shall be a sign of salvation, a protection in danger and a pledge of peace. Whosoever dies wearing this Scapular shall not suffer eternal fire," and, "Wear it devoutly and perseveringly. It is my garment. To be clothed in it means you are continually thinking of me, and I in turn, am always thinking of you and helping you to secure eternal life."
This has become known as the "Scapular Promise." There was also an additional promise given by the Blessed Virgin Mary later to Pope John XXII:
"I, the Mother of Grace, shall descend on the Saturday after their death and whomsoever I shall find in purgatory I shall free so that I may lead them to the holy mountain of life everlasting."
This has become known as the "Sabbatine Privilege" of the brown scapular (named for the Saturday, the Jewish Sabbath). All scapulars must be properly invested, which is a simple ceremony in which the wearer becomes enrolled in the Confraternity of the Scapular. This is basically a short "ceremony" said by a priest. You can read the short investment ritual here.
While the "Scapular Promise" saves the wearer from hell, the "Sabbatine Privilege" saves the wearer from an extended stay in purgatory. But not without conditions: First, to obtain the promise one must be chaste according to their state of life (whether married or single); Second, an action must be performed showing devotion to Our Lady, such as praying the rosary, reciting the Little Office of Blessed Virgin, or something else the priest may give you at the time of investment. (Lest this scandalize some, sacramentals are not about magic, superstition, or earning your way to heaven; this is about developing habits of faith and virtue that move the soul of the individual towards the things of God).
While I'm convinced that the scapular is a great thing, something keeps me from wearing one. I'm concerned about the constant annoyance and itchiness (is this meant as a penance?) and I'm concerned about having a visible string with everything I wear (is this a cure to vanity?), which leads me to consider a scapular medal in lieu of a cloth scapular.
Now here's the tricky part. I've found conflicting information on whether a metal scapular is suitable as a replacement. Some information says that only a cloth scapular can be used (some even say only 100% wool), and nothing is a suitable substitute; neither a metal scapular, wood scapular, nor a scapular medal.
Other sources say that a scapular medal can be worn after the investment of a cloth scapular, because the investment is to the wearer, not the object. Once the investment is said, thereby entering the wearer into the Confraternity of the Scapular, you never have to have a subsequent scapular blessed; the rite is done once for all and is extended to any other scapular you wear. So according to some, you can have a cloth scapular invested and then switch to the scapular medal later (a scapular medal has one side the Sacred Heart of Jesus, and on the other Our Lady of Mt. Carmel).
I must admit that I'm definitely more inclined to wear a scapular if I can wear a scapular medal. In fact, I would buy one as soon as possible. But I must also admit, regretfully, that if I had to wear the cloth scapular to obtain the promises, I am less inclined to wear one. I would stick with the other sacramentals, such as the Miraculous Medal which I already wear daily (which is also very beautiful). Perhaps I am too vain. However, I will take this question to my pastor. In the meantime, perhaps some of you readers have more information on this question? Any Carmelites out there? If so, please share.
Copyright 2013 Gretchen Filz
About the Author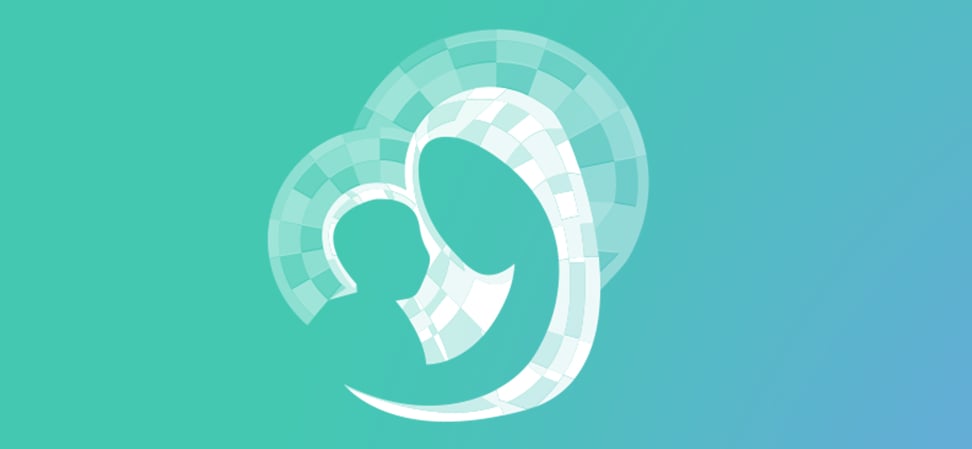 We welcome guest contributors who graciously volunteer their writing for our readers. Please support our guest writers by visiting their sites, purchasing their work, and leaving comments to thank them for sharing their gifts here on CatholicMom.com. To inquire about serving as a guest contributor, contact editor@CatholicMom.com.