I feel a bit light with my post today, but you'll get that when the news keeps you from your books and you find yourself throwing a review book across the room in frustration. (I turned it down, if you wondered.)
Recent Reads
Quiet: The Power of Introverts in a World that Can't Stop Talking, by Susan Cain (Crown Publishers, 2012)
My rating: 5 of 5 stars
Quiet is a book that should be required reading for…well, for a lot of people I know. I think I've raved about it enough that my husband will read it. Or at least glance through most of it. I found it to be applicable to parents, businesspeople, teachers, and introverts of all stripes. Reading it as an extrovert, I found it gave voice to many of the things I've long admired about others and hated about myself. My full review is here.
Current Reads
Living the Beatitudes: A Journey to Life in Christ, by J. Brian Bransfield (Pauline Books & Media, 2011)
With every passing chapter (and I'm almost done--I expect to finish this yet today), I enjoy this book more. I appreciate its poetic writing and the down-to-earth voice of Fr. Bransfield. I can already highly recommend it to you. It would make great Lenten reading, if you're still looking for something.
New to My Review Shelf
Catholics Come Home: God's Extraordinary Plan for Your Life, by Tom Peterson (Image, 2013)
Check it out:
In a series of moving stories and personal anecdotes, Tom Peterson, founder and president of Catholics Come Home, relates how after rediscovering his faith, he experienced God's unfailing love, and soon found his true purpose in life. You can too! Drawing from scripture, his own struggles and discoveries, and the lives of the saints as well as ordinary individuals, the author offers seven ways to enter into a more deeply personal relationship with Jesus. These are pearls that you can share with others to illuminate the importance of the Catholic faith and open wide the door to a homecoming celebration.
Faith of Our Fathers: Why the Early Christians Still Matter and Always Will, by Mike Aquilina (Emmaus Road Publishing, 2013)
About it:
Getting to know the Church Fathers means getting to know our own roots. It means knowing more deeply who we are as we learn more and more about who they are. The early Christians are our ancestors, our common genealogy, our family. When we look to our roots, what do we see? That's what Mike Aquilina shows you in this book. The Fathers managed to pull off an amazing achievement. They converted the pagan world in a mere two and a half centuries. They did it without any resources, without any social or political power. They did it with the most primitive communications media. Yet their Church sustained a steady growth rate of 40 percent per decade over the course of those centuries. Maybe there's something we can learn from them. This book is a journey into that world, a tour where your guides are the Fathers.
The New Evangelization and You: Be Not Afraid, by Greg Willits (Servant Books, 2013)
From the book description:
If you're like many Catholics today, you love the Church and you long for others to know the peace and joy you've experienced. But how can you communicate it? Greg Willits is passionate about helping you share your faith. He's explored all kinds of ways to reach out--from radio and TV to various forms of social media--and he's learned a lot about what works and what doesn't. The New Evangelization and You: Be Not Afraidencourages Catholics everywhere to first know their faith, and then to live it and share it authentically with others.

Many Catholics have heard the phrase "New Evangelization" but don't know what it means or how they might apply it in their lives. The New Evangelization and You clearly explains what the New Evangelization is and how it applies to every Catholic, and examines realistic ways to make the New Evangelization a part of each Catholic's daily living.

While explaining the goals, history, concepts, and action items of the New Evangelization, the book spotlights other Catholics already making a difference by the ways they share their faith and inspires readers to embrace this call in their own lives.

This book is meant to light a fire under every Catholic and to inspire an active response of faith. Experience the joy of knowing faith, living faith, and sharing faith.
What have YOU been reading lately?
*Are you on Goodreads? I'll see you there!
Curious about what my ratings mean? Here's an explanation of what the stars mean to me.
Be sure to check out our Book Notes archive.
Copyright 2013, Sarah Reinhard
About the Author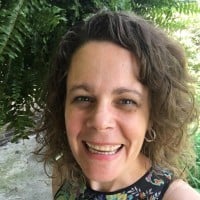 When she's not chasing kids, chugging coffee, or juggling work, Sarah Reinhard's usually trying to stay up read just one…more…chapter. She writes and works in the midst of rural farm life with little ones underfoot. She is part of the team for the award-winning Catholic Mom's Prayer Companion, as well as the author of a number of books. You can join her for a weekday take on Catholic life by subscribing to Three Shots and follow her writing at Snoring Scholar.