I continue to be touched at how the CatholicMom.com Project has touched people.
Late last week, I received an email from someone that included, in part, this:
I donated one book for each of my 5 wonderful and amazing grandchildren. And, if I read it right, my donation was matched, so another 5 books will also be donated. That means 10 pregnant women will be given the chance to walk with Mary throughout their pregnancy. I feel privileged to be able to contribute to this worthwhile campaign. There is nothing as beautiful as a woman with child or the miracle of birth. And there is nothing as grand as the grandchildren that my children have given to me and I thank God for my children and grandchildren every day!
Here's the numbers update: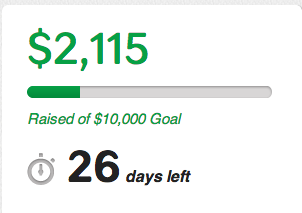 We have a matching grant through next week, and wouldn't it be great to get all $500 of that grant? So far, by my calculation, we have raised $355 of that amount...woo-hoo, I say!
Now, in case you're coming to this for the first time...Ave Maria Press and CatholicMom.com have partnered to provide spiritual support for pregnant women this Lent. Our goal is to raise enough money to send 50 books to 20 pregnancy centers around the United States. For each $10, one book will be sent to a pregnancy center.
Want to be part of it? Give to the project through our Indiegogo page or by check, sent to Ave Maria Press, Attn: Karey Circosta, P.O. Box 428, Notre Dame, IN 46556. Please notify Lisa (lisa@catholicmom.com) if you are donating by check so we can verify your gift as part of the $500 matching grant we have received.
I'd like to ask for your specific help in three ways today:
Have you given? If so, thank you. If not, can you spare $1, $5, or even $10? You can give online at Indiegogo or send a check (address and information at the end of this post). If not, that's okay. No guilt from me! You can support the project in other ways, like...
Can you spread the word? Post to Facebook, Twitter, and Google+. Write about it on your blog. Put an announcement in your parish bulletin. Ask your diocesan paper to include the press release in the next issue. Write me and let me know how I can help you spread the word. We have no marketing budget on this, so it's completely crowdsourcing.
Would you please pray for this project? There's a lot going on in our Church and the world right now. I know that. This little project is a drop in the bucket...but for the women it will touch, the bucket is the whole world. Please, offer a Hail Mary, a Memorare, or a heartfelt prayer for God's will for our endeavor.
Many, many thanks to all of you. I am blessed and humbled by this project.
- Sarah Reinhard
About the Author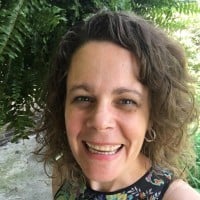 When she's not chasing kids, chugging coffee, or juggling work, Sarah Reinhard's usually trying to stay up read just one…more…chapter. She writes and works in the midst of rural farm life with little ones underfoot. She is part of the team for the award-winning Catholic Mom's Prayer Companion, as well as the author of a number of books. You can join her for a weekday take on Catholic life by subscribing to Three Shots and follow her writing at Snoring Scholar.