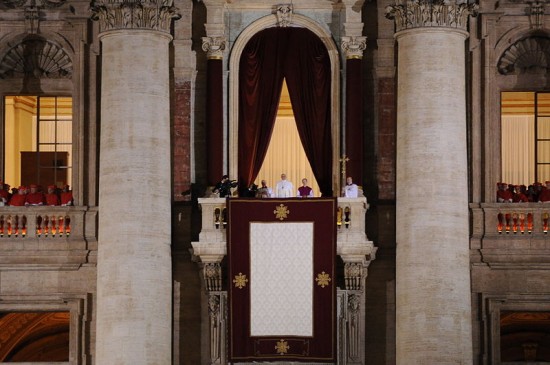 By now you have heard the news about our new Pope Francis. It is all I can think about as I sit at my desk so I will add my two cents worth of observations and personal thoughts as I watched the news. I had just finished cleaning up from a meeting and was getting ready to go over to the rectory with Sister. We go into the main office and the secretary is trying to get on the live stream to see the smoke since the pastor had called and said it was white. Sure enough, it was! Of course, the next question is, "Who is it?"
Before we find out, our church bells must be rung so that gets taken care of quickly so we don't miss the news as to who is our new pope. We get a bit bored waiting and standing around so we decide to follow our plan of going to the rectory. We do that only to have the pastor tell us to come and watch TV with him.
After a while we move from the kitchen into the family room, more comfortable chairs, bigger TV since this seems to be taking a long time. Pope or not, children cannot be left at school so the secretary leaves. I keep trying to leave, figuring I can watch while I work if I go back to my office but I am afraid if I leave it will happen between my leaving and getting the live feed on my computer. Plus the wireless was being worked on in the office so I decide to stay put.
Finally, the lights come on behind the balconies and curtains are drawn, the announcement is made, "We have a Pope! Jorge Cardinal Bergoglio who will be called Pope Francis." It was so quiet after he said that and my pastor says, "Who is that? Is he an Italian?" Finally the newscaster repeats the name and says where he is from and so forth. Then we waited for another long time before Pope Francis came out onto the balcony. He looked a bit overwhelmed at first, but gradually warmed up, waving a bit and smiling.
When he began by praying for Pope Emeritus Benedict, I thought "what a beautiful way to begin his pontificate." Then we he further asked the people to pray that the Lord bless him I was completely won over with his humility and love for us. And so, like many of you, I prayed for him and then accepted his blessing. The full text of his words is here.
As the days go we will get to know more about our new leader; what I have read already makes me content. The Holy Spirit led, the cardinals listened and the Church continues moving forward in building the Kingdom of Heaven.
Copyright 2013 Deanna Bartalini
About the Author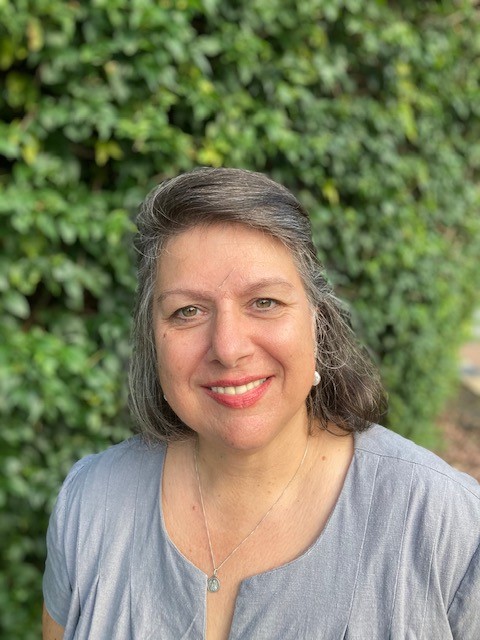 Deanna G. Bartalini, M.Ed.; M.P.A., is a certified spiritual director, writer, speaker and content creator. She is the founder of the LiveNotLukewarm.com online community, a place to inform, engage and inspire your Catholic faith through live, interactive faith studies. Her weekly Not Lukewarm Podcast gives you tips and tools to live out your faith in your daily life.