Review of "Amazing Grace for Married Couples: 12 Life-Changing Stories of Renewed Love" published by Ascension Press, by Jeff Cavins, Matthew Pinto, Patti Armstrong
This remarkable collection portrays the varied experiences of twelve couples whose marriages could never have survived without both spouses having a change of heart. The voices of each husband and wife describe every possible attack against marriage. Situations of affairs among the rich and the poor; addictions to alcohol, drugs, pornography, and gambling, are fascinating in their suspense.
What is so amazing is the way God provided his grace through friends, priests and personal inspiration to give these husbands and wives hope. They came to a point where they must choose to follow their human drives and be miserable, lonely and divorced or accept God's plan for marriage as a covenant with him that leads to real happiness.
The hard work of rebuilding these marriages sometimes meant changing careers, relocating, downsizing their lifestyle, going against the advice of friends and parents, and periods of separation. Always these sacrifices ultimately brought the couple closer to the Lord and to one another. God's grace gave them the perseverance to deal with their own emotions, finances, faith crises and with their heartbroken children.
These frank and personal fast-paced stories are affirming to those in fulfilling marriages, helpful to those in mediocre marriages and vital to those in failing marriages. They give hope and real proof that God can work an astonishing revitalization in any marriage with his amazing grace.
This book is part of a 6-book series of miraculous stories of faith. Others in the series include:
Order Amazing Grace for Married Couples: 12 Life-Changing Stories of Renewed Love or any of the titles above and support CatholicMom.com with your purchase
Copyright 2013 Nancy Ward
About the Author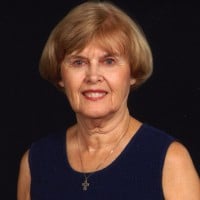 Nancy Ward authored Sharing Your Catholic Faith Story: Tools, Tips, and Testimonies (and the DVD) and contributed to The Catholic Mom's Prayer Companion. She loves to share her conversion story and give evangelization workshops and retreats equipping others to share their faith. She facilitates the DFW Catholic Writers, Catholic Writers Guild Nonfiction Critique Group, serves on their Board, and speaks at writers' conferences. Learn more at JoyAlive.net and NancyHCWard.com.