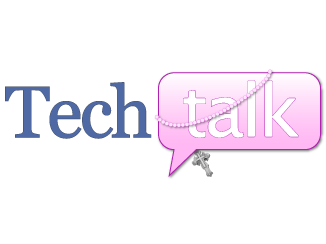 You should know I'm an app cheapskate. In the two years I've owned my iPad, I've paid for a grand total of six apps. One was actually for my Macbook, two were for business purposes, one was a game purchased in a weak moment, and the other two were games I upgraded so they'd stop showing me ads.
So when Apple sent me an e-mail touting "Apps for Fashion, Parents, Word Game Lovers, and More," I was excited to check them out and see if I could find a few more freebies...and a little creeped out that they'd targeted my interests so accurately.
A few clicks later, I was on a screen in the App Store considering categories for Parenting Apps.Busy parents? Tempting. Life Lessons? There's an app for that? Playtime? Seems appropriate, but I'm supposed to be working. Mealtime? Maybe...but further scrolling told me the app I needed ("How to Cook Everything") was $9.99. Keep scrolling. New Parents? Nope, not any more. Personal Assistants? Bingo!!
Of the nine apps listed under Parenting --> Personal Assistants, only five met my price criteria (free). Two of those were retail apps (Target and Walgreens) and one was WebMD for iPad--just what I need. Portable neurosis. Keep scrolling.
And then there were two.
As often happens with free apps, the reviews were less than stellar. Since one of the remaining apps had all negative reviews, I decided to skip that one and check out Fanhattan.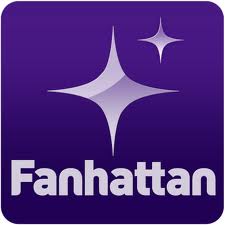 Fanhattan promised to put all my favorite entertainment apps in one place, and also announced that it was one of PCMag's Top 100 Apps. I wasn't sure I needed an entertainment app, but figured I'd give it a shot.
The app downloaded easily, but it started with a Push Notification. Since I'm not a big fan of those, I decided to see how far I'd get if I hit "Don't Allow."
Not a problem. Two large buttons on the next screen prompted me to login with Facebook or sign up with Fanhattan. Is there a third choice? Ah, yes. Skip for now. (In decidedly smaller letters below.)
Tapping the button for "Shows" twice brought up the categories menu: Hottest, On Tonight, Mid-Season Premieres and Premium Blend. Since the first three were self-explanatory, I checked out Premium Blend and discovered a mix of shows offered on premium cable channels. A quick tap on the icon for one of the shows took me to a screen that told me the show was available on iTunes, Xfinity, Amazon Video, and Vudu.
In the "Movies" section, I once again found four categories (new, expiring, free and Oscar winners), with choices ranging from Pretty in Pink (streaming) to Life of Pi (connect to Fandago and purchase tickets). I was disappointed to discover that family-friendly choices (if your family has young children) were decidedly scarce across the board. Clicking on a movie title brought up , information and recommendations, a trailer, clips, a list of songs in the soundtrack and places to see the movie.
At first, I wasn't wildly impressed, but the more I tapped, the more interested I got. Sure, I could easily go to each of the sources directly, but this app delivered what it promised - one place where I could check to see where a television show or movie I wanted to watch was available. I found the listings to be adult-centric (not a lot of shows for the under 10 set) - but in all fairness, most parents of kids that age have designated shows and channels their kids can watch, and have no need to go in search of more places to find them.
To fully utilize the app, you may need to download other apps (iTunes, Fandago, Hulu+, Netflix, Vudu). Then again, the fact that iTunes was already installed on my iPad made it much too easy to purchase songs from the soundtrack of Silver Linings Playbook.
I can see how this app would be very useful for a family looking to eliminate a cable bill and replace live television with streaming options. If that's your motivation for checking out this app, I think you'll find it fun to play with, and a time saver. Since Fanhattan was both free and user-friendly, I figured it was worth keeping, at least for now, knowing that time would tell whether I needed one-stop shopping or surfing for options.
Now if you'll excuse me, I have some fashion apps to check out and some newly-downloaded songs to listen to. I'll keep you posted...
Read more of our Tech Talk columns.
Copyright 2013 Lisa Hess
About the Author