Editor's note: A huge thank you to our friends at MyYearofFaith.com for their kind permission to reprint this amazing story! Please visit to www.litanyrun.com learn more about how you can prayerfully support Jenn Garza. LMH
I visited my very first monastery in 2012, and all it took was one day of prayer with the young Norbertines before I realized I was finally home. The view of the 26 fully-habited nuns as they chanted the Divine Office from behind a screened window blew me away, and the Holy Sacrifice of the Mass celebrated by a Norbertine priest was like a symphony of adoration. The ancient traditions preserved within the walls of this enclosure elicited reverence unlike anything I'd ever experienced before. They bowed low for the "Gloria Patri…" and holiness seemed to flow out of every corner of the Bethlehem Priory of St. Joseph.
After over a year of seriously discerning an active religious vocation, it became undeniably clear that the Lord was calling me to something even more radical. He was leading me even further out of the world than I thought I'd be led as a teaching sister or missionary, and opening my heart to my true calling: a contemplative life of prayer and sacrifice in the cloister. How did I respond? Well, like anyone being asked to leave the world and give her life to Christ as His bride: I laughed, I cried… I prayed. And I registered for a marathon, of course! Yes, 26.2 miles.
You see, the focus of life as a Norbertine canoness is prayer. They pray in community at least 7-8 hours a day, and strive to pray without ceasing even during work hours. It is a life of penance and sacrifice for the Glory of God, and the salvation of souls. So, several months ago, as I was wracking my brain trying to figure out just how I might speed up repayment of my student loans so that I can be fully free to give my life to God – I suddenly understood that prayer (and sacrifice) was exactly the solution.
I was inspired to develop a marathon effort that I've dubbed "Litany Run," which has turned out to be one of the greatest blessings of my life. In a little over two weeks I will be heading to southern California to run in The OC Marathon, during which I will be listening to (and praying with) a recording of hundreds of prayers, instead of music. In view of my future as (God willing) a Norbertine canoness, I feel strongly called to serve the Lord through the physical sacrifice of running this race, while praying the Litany that I'm currently creating out of prayer requests I receive from anyone who is able to sponsor Litany Run and contribute to the resolution of my student debt, with any amount! In praying through a marathon, I hope not only to offer my sponsors the opportunity to help make my vocation a reality, but also to inspire awareness about vocational discernment – and to encourage others to consider the power of making challenging sacrifices for the sake of God's Kingdom.
" Do nothing from rivalry or conceit, but in humility count others more significant than yourselves. Let each of you look not only to his own interests, but also to the interests of others." Philippians 2:3-4
This Year of Faith has been the source of abundant grace as I find myself surrounded by faithful people – more eager than ever to transform our culture into one that seeks holiness through daily life. God calls each person to fulfill his or her vocation to sainthood by taking on various duties, yet working together as one Body of Christ. The work assigned to cloistered religious communities is hidden in the very center, the very heart of Christ's Body – pumping out life-giving prayers into the Church, like the blood that is necessary to support all the other working limbs.
Praying the Angelus in my home before my morning run. My daily morning prayer includes Matins (Office of Readings), Lauds (Morning Prayer), the Angelus and a Rosary.
"Cloistered nuns fulfill that mission by dwelling at the missionary heart of the Church, by means of constant prayer, the oblation of self and the offering of the sacrifice of praise. Their life thus becomes a mysterious source of apostolic fruitfulness and blessing for the Christian community and for the whole world." –Verbi Sponsa 7:38-39
Throughout these last few months of training, I have been running in prayerful thanksgiving for the help I've received so far, and praying every day for the intentions of my sponsors. But I still have a long way to go and my entrance date (August 28th) is coming up fast! I can think of no better way to spend these final months than to run my longest distance ever as a sacrifice for the intentions of the faithful. May the Good Lord mercifully send Litany Run many souls for whom I can pray by name during the marathon, and for the rest of my life in the cloister! Please visit my site www.litanyrun.com to read more about me and my race, and find out how you can support my vocation by becoming a sponsor or getting involved.
"Greater love has no one than this, that someone lay down his life for his friends." -John 15:13
May God bless you abundantly. I am praying that you will all become saints!!
Jenn Garza is a graduate of the Royal Central School of Speech and Drama in London where she taught speech, phonetics & Shakespeare at various universities. She currently serves as the Secretary of Vocations for the Diocese of Fresno, sings in her church choir and enjoys studying French & the lives of the saints. Pending the resolution of her $46,000 student debt, her entrance date into the Norbertine priory in Tehachapi, CA has been set for August 28, 2013. More information can be found at www.litanyrun.com.
Copyright 2013 Jenn Garza
About the Author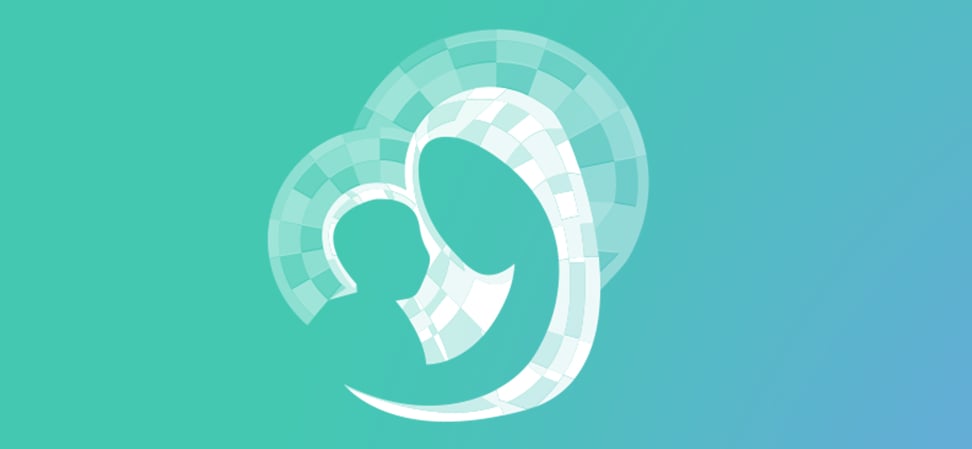 We welcome guest contributors who graciously volunteer their writing for our readers. Please support our guest writers by visiting their sites, purchasing their work, and leaving comments to thank them for sharing their gifts here on CatholicMom.com. To inquire about serving as a guest contributor, contact editor@CatholicMom.com.