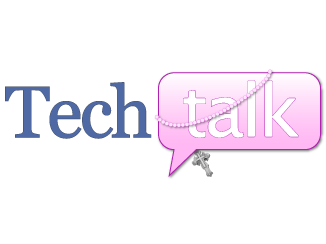 Last weekend, I got an email from my publisher asking me to join something called Trello. I had no idea what Trello was, but it was easy to follow the link, and my publisher promised that being on Trello would enable me to watch my book's progress from edits to design to pre-publication to publication, so I was in!
Thanks to his link, it was simple to get onto the page and fill out the basic information. Then, boom! I was in.
But what was I in?
What I've determined so far is that Trello is like Pinterest for wordies. While Pinterest is photo-centric, Trello is more like an unlimited virtual bulletin board. New boards begin with three columns (lists) that you can add items (cards) to. The well-developed Trello boards my publisher sent me have been expanded beyond the original three lists and are a mix of profile pictures, graphics and text, but on my simple boards, the words take center stage.
Once I downloaded the iPad app (free, of course), I started to play. Immediately, I dumped a huge, looming writing project onto a board, keeping the list headings of "To Do," "Doing" and "Done." (It felt awfully good to put a card on the "Done" board.)
Later, if I want to, I can attach pictures, files and hyperlinks, or even color-code my boards and cards, but for now it's a beautiful step-by-step visual of what I have to do.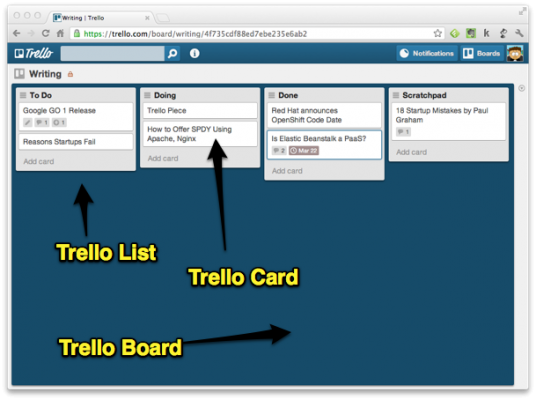 On my second board (created minutes later), I changed the list heading to "Big jobs," "Medium jobs," and "Small jobs" and began listing quick jobs (those that will take less than thirty minutes), bigger jobs (those that will take more than one thirty minute session), and projects that are intimidating in size and/or will eventually need to be broken down into smaller chunks on a board of their own.
Boards can be shared or kept private, and you can even drag photos onto the boards to show who's responsible for specific tasks. If you want them to pay attention, though, it helps to share the board with them, using the "Add Members" button.
This simple-to-use app arrived in my inbox at just the right time. Juggling multiple projects of various sizes, I was feeling overwhelmed. Trello provided one place to dump all of the lists, and made breaking large projects into small chunks almost intuitively obvious. The Welcome Board has simple, step-by-step instructions for everything, broken down onto three boards: "Basics," "Intermediate" and "Advanced."
Best of all, my boards can be as visually cluttered as I need them to be, and unlike the overstocked bulletin board in my kitchen, no one else will ever see them unless I invite them to.
I first joined Trello on my PC, but it is available as an app for the iPad and iPhone as well. It's already on my iPad (and I found it easier to play with there than online) and I just added it to my iPhone as well. If you are a visual planner, this is definitely an app worth checking out.
Read more of our Tech Talk columns.
Copyright 2013 Lisa Hess
About the Author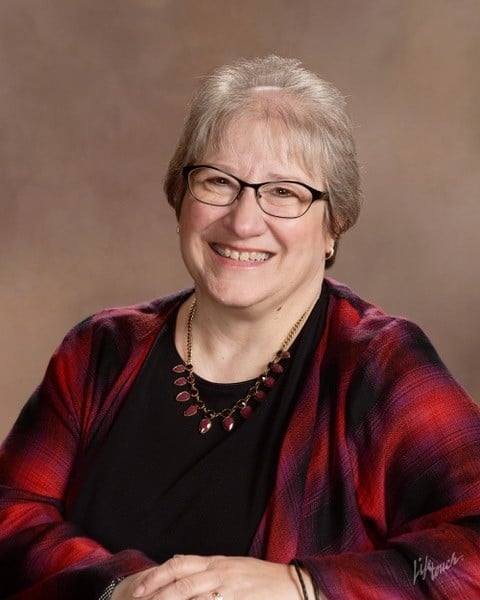 Lisa Lawmaster Hess is a transplanted Jersey girl who writes both fiction and non-fiction. Lisa's latest book is the award-winning Know Thyself: The Imperfectionist's Guide to Sorting Your Stuff. A retired elementary school counselor, Lisa is an adjunct professor of psychology at York College. She blogs at The Porch Swing Chronicles, Organizing by STYLE, and here at Catholicmom.com. Read all articles by Lisa Hess.