"Seeing His Mother there with the disciple whom He loved, Jesus said to His Mother, "There is your son." In turn, He said to the disciple, "There is your Mother." From that hour onward, the disciple took Her into his care." (John 19:26 -27)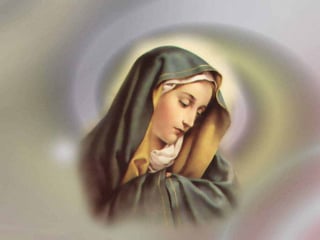 After giving us the great gift of the priesthood and the awesome gift of the Eucharist, there was one more gift He wanted to give before ultimately giving His life for us. So, suffering though He was and difficult to even speak, Jesus told us from the cross, "There is your Mother." Thus, any honor we give Mary in keeping with His wishes and the 4th Commandment is due the Blessed Mother. Just as Jesus must have smiled from the newly-opened gates of Heaven upon John as he took Mary into his home, tried to console her, fixed Her a little something to eat, and let her lie down in his own bed, so does He smile down upon us as we talk to Her, console Her with our rosaries, lay flowers at Her feet, and ask for Her powerful intercession.
So this May, this month dedicated to our Lady, let us do a little extra something to give honor to the Mother of God and our Mother. Maybe we could try to say the rosary more often, teach our children a new Marian prayer or hymn, or make a shrine for Our Lady within our home with hand-picked flowers from our garden (and just in case the children pick the flowers, it may important to note that, yes, their Heavenly Mother loves the dandelions they pick!). While making cards for mom, grandma and mom-mom this Mother's Day, maybe the children can make one for their Heavenly Mother, too, and take it to church to lay at her altar. Your little girls will love to make a crown for the Blessed Mother statue at home. It may only be made of pipe cleaners or construction paper decorated with sequence and glitter glue, but Mary will love it. Most of all, do not forget to attend the May Procession at your parish.
Enjoy this beautiful month with its newness of life blossoming, and remember: the newness of our life began with Mary's "Yes!"
Copyright 2013 Kelly Guest
About the Author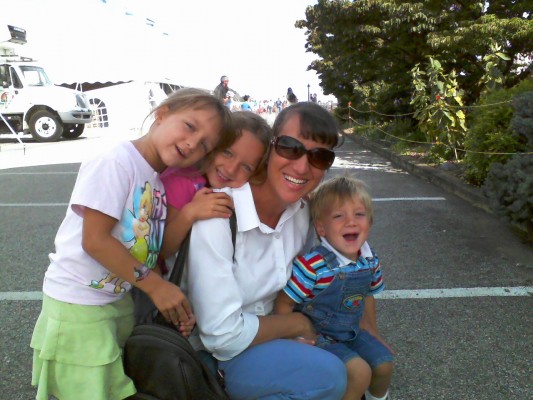 God has given Kelly lots of wonderful opportunities to follow Him. She was a Dominican Sister of St. Cecilia in Nashville, an education coordinator for a Catholic Charities' program for pregnant teens, a middle school teacher, a director of religious education and is now a youth minister. Her most challenging and rewarding calling, though, is wife and mother of ten children. What she has learned, she blogs at CatholicMom.com. Kelly's book, Saintly Moms: 25 Stories of Holiness, is due out October 2021.