Oh May, you are crazy-busy-chaos no matter what I do. But when I come across this: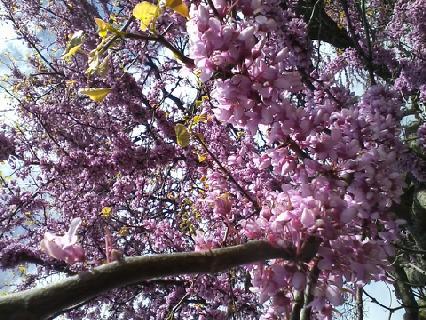 and this: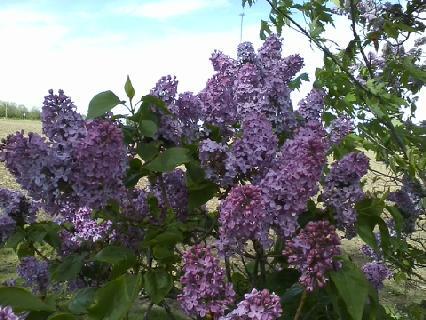 as I mow and chase kids through the yard, it's hard not to just be thankful for May.
And the books I'm reading lately are a spring flower all of their own. This week, quite a fragrant bunch...
Recent Reads
The Everyday Catholic's Guide to the Liturgy of the Hours, by Daria Sockey (Servant Books, 2013)
My rating: 5 out of 5 stars
This book is amazing, in part for how accessible it makes the Liturgy of the Hours and in part for how well it's written. Get a copy of it for yourself and read it. Let it touch your heart and transform your approach to the prayer of the Church. Then get a copy for your parish library and your best friend. It's THAT good, I promise.
More or Less: Choosing a Lifestyle of Excessive Generosity, by Jeff Shinabarger (David C. Cook, 2013)
My rating: 5 out of 5 stars
There are 14 chapters in More or Less, covering virtually everything in your life, from your kitchen pantry to your closet to your time, from your transportation to your presents to your access. I didn't find it a fast read, though it's a VERY good read. I found I could only manage so much before my brain sort of stopped. I needed to noodle a bit before I could read more.
It's practical and applicable and it doesn't just leave you with a good idea. Shinaberger outlines a general plan of action after he shares how he or others approached what he calls Enough Experiments. In fact, he went so far as to build a pretty rockin website that has links to the videos mentioned in the book, a discussion guide, and a worksheet to help you with your closet.
What makes this an incredible book isn't just that it's tightly written, that it has a thread of story running through the whole thing, that Jeff sounds like the kind of guy you would probably like. What makes this a remarkable read is the challenge it leaves in your heart, the way it forces you to acknowledge your role in the world at large, whether you choose to engage or not. It reminds me, in fact, of how I felt and continue to feel after reading Refuse to Do Nothing.
Read this book. And then share it with someone close to you.
The Parish Guide to Social Media: How Social Networking Can Recharge Your Ministry, by Clarissa Aljentera (Twenty-Third Publications, 2013)
My rating: 5 out 5 stars
Consoling the Heart of Jesus: A Do-It-Yourself Retreat, by Fr. Michael E. Gaitley, MIC (Marian Press, 2010)
My rating: 5 out of 5 stars
This book is amazing, awesome, and challenging in ways I don't think I even appreciate yet. I did it as part of an 8-week retreat using Google Hangouts with friends from all over the country. I can feel it continuing to work on me, and I know it has changed me internally and has impacted my spiritual life in a big way. I'm still working on a more formal way to review this book: I'm sort of "gut reacting" to it...so stay tuned.
Current Reads
A Method to the Madness: A Guide to the Super Evil, by Jeffrey Hite (fiction)
This book is cracking! me! up! I think I have an early version (Wannabe-Editor Sarah has caught some small items), but it is so delightful and hilarious to read. The premise: a handbook for those whose aim is to take over the world. Cue Pinky & The Brain, prepare yourself for laugh-out-loud funny, and kick back. I'm so glad I agreed to read it!
On Heaven and Earth: Pope Francis on Faith, Family, and the Church in the Twenty-First Century, by Jorge Bergoglio (Pope Francis) & Abraham Skorka (Image Books, 2013)
Oh, I am SO enjoying this. I've read most of it during the barely-controlled chaos that is Adoration mornings with my two youngest kids (ages 2 and 5) and my mother-in-law. The kids are noisily enthusiastic, my mother-in-law is smilingly encouraging, and I take the wisdom as I get it. This book is a beautiful conversation and it's a good translation, near as I can tell (I don't speak or read Spanish), because I get the tenderness and passion of Pope Francis so loudly and clearly through it.
Save, Send, Delete, by Danusha Goska (John Hunt Publishing, 2012, fiction)
This is a good book, but it hit me at a time when (a) I'm not particularly motivated to read it and (b) when I'm buried in other books. I think I'll end up walking away from it (in about 5 weeks at the rate I'm going!) with glowing reviews, though I do wish I had the hard copy of it instead. This is one of the first times I've felt this way about a novel, which speaks to the unique nature of this novel.
New to My Review Shelf
American Church: The Remarkable Rise, Meteoric Fall, and Uncertain Future of Catholicism in America, by Russell Shaw (Ignatius Press, 2013)
I'm not sure if I'll really read this one or not, but it's on my review shelf. I have this feeling that it's a book that will just tell me more about how bad we are as American Catholics. On the other hand, someone I really respect said it's their favorite Ignatius release of the season. So there's that. Here's what it's about:
Has the Americanization of American Catholics-their cultural assimilation, that is-been a blessing or a curse for the Church in the United States? Or has it been a bit of both?

In American Church Russell Shaw takes a searching look at that question and reaches a disturbing conclusion. Cultural assimilation, which was ardently championed by churchmen like the great Cardinal James Gibbons of Baltimore around the turn of the last century, has undoubtedly conferred many benefits on Catholics. Their absorption into the secular culture of America, however, now threatens the Catholic identity of millions of faithful and of their institutions, such as schools, universities, and hospitals.

Shaw does not offer this conclusion as an unsupported generalization. American Church is a richly documented analysis of a process extending over two centuries. Colorful characters and dramatic incidents abound, including the nineteenth-century intellectual feud between Orestes Brownson and the Transcendentalist convert to Catholicism Isaac Hecker, Pope Leo XIII's condemnation of Americanism, the anti-Catholicism that greeted the presidential campaigns of Al Smith and John F. Kennedy, and the numerous intra-Church conflicts that have divided American Catholics since the Second Vatican Council.

In concluding his study, Shaw offers a number of thought-provoking suggestions about what the Church in America needs to do now in the face of an ongoing decline that is sapping its strength and may threaten its very survival.
Jesus the Evangelist: A Gospel Guide to the New Evangelization, by Allan F. Wright (Franciscan Media, 2013)
Let's just say this book had me at "New Evangelization." It looks promising, don't you think?
The Catholic Church is in the midst of a worldwide effort to engage its members in evangelization, and welcome home those who have left the Church. Yet the meaning of evangelization is unclear to many people: what is it, and how is it part of my life and my faith?

Jesus the Evangelist is a transformative guide to becoming a better disciple through studying the words of Jesus. Using specific and concrete examples from Scripture, the book focuses on the life of Jesus and on the ways he evangelized among his disciples and followers. It defines for Catholics what evangelization is while addressing how individuals can evangelize in their everyday lives, and how parishes can evangelize through the examples Jesus gave us.

Pope Benedict XVI said; "The missionary task is not to bring about revolution in the world but to transfigure it, drawing power from Jesus Christ who 'convokes us at the table of his Word and Eucharist.'" This book will guide the reader into active discipleship, providing a practical application of both Scripture and Church teaching to the process of evangelization.
Consuming the Word: The New Testament and the Eucharist in the Early Church, by Scott Hahn (Image Books, 2013)
I'm a big fan of Scott Hahn, but I'll admit I haven't read anything of his in a lonnnnng time. There are quite a few reasons for this, but I'll be interested, now, to see if I find him as riveting as I did when he was the main author of the theology I was reading. Here's what this book's about:
Long before the New Testament was a document, it was a sacrament. Jesus called the Eucharist by the name Christians subsequently gave to the latter books of the Holy Bible. It was the "New Covenant," the "New Testament," in his blood. Christians later extended the phrase to cover the books produced by the apostles and their companions; but they did so because these were the books that could be read at Mass.

This simple and demonstrable historical fact has enormous implications for the way we read the Bible. In Consuming the Word: The New Testament and the Eucharist in the Early Church, Dr. Scott Hahn undertakes an examination of some of Christianity's most basic terms to discover what they meant to the sacred authors, the apostolic preachers, and their first hearers. Moreover, at a time when the Church is embarking on a New Evangelization he draws lessons for Christians today to help solidify their understanding of the why it is Catholics do what Catholics do.

Anyone acquainted with the rich body of writing that flows so inspiringly from the hand and heart of Dr. Hahn knows that he brings profound personal insight to his demonstrated theological expertise," writes Cardinal Donald Wuerl in the foreword to the book. Consuming the Word continues in that illustrious tradition. It brings us a powerful and welcome guide as we take our place in the great and challenging work in sharing the Good News.
What have YOU been reading lately?
*Are you on Goodreads? I'll see you there!
Curious about what my ratings mean? Here's an explanation of what the stars mean to me.
Be sure to check out our Book Notes archive.
Copyright 2013, Sarah Reinhard
About the Author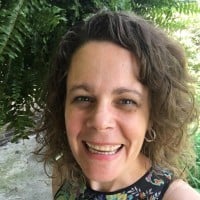 When she's not chasing kids, chugging coffee, or juggling work, Sarah Reinhard's usually trying to stay up read just one…more…chapter. She writes and works in the midst of rural farm life with little ones underfoot. She is part of the team for the award-winning Catholic Mom's Prayer Companion, as well as the author of a number of books. You can join her for a weekday take on Catholic life by subscribing to Three Shots and follow her writing at Snoring Scholar.