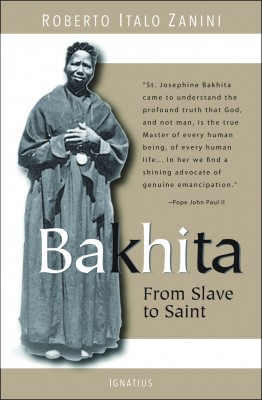 Is it a sin of envy to read a book, weep tears of love, and at the same time fall prey to green-eyed envy that you weren't the one who penned the words between the covers? Yes, it likely is.
And yet I have to confess that this is what I felt much of the time while reading Bakhita: From Slave to Saint by Roberto Italo Zanini. As a devotee of St. Bakhita, I fell in love all over again with her as I devoured Zanini's book. The English version of a memoir originally penned in Italian, Bakhita brings to life this amazing woman's story of grace, forgiveness and absolute love. I truly believe that this book could be for St. Bakhita what Story of a Soul was for St. Therese of Lisieux -- the vehicle by which so many could come to know and seek an intercessory relationship with a spiritual role model. Please check out the publisher's information on this book below and consider it as a great option for inspirational summer reading.
From Ignatius Press:
SAN FRANCISCO, May 14, 2013 – The life story of an exceptional saint, Josephine Bakhita, is sure to be an inspiration to anyone who reads it. The new English edition of her biography, entitled Bakhita: From Slave to Saint, vividly recounts the unique details, tragedy, and virtues of her life. When she was about nine years old, Josephine Bakhita was kidnapped near Darfur, Sudan, by Arab slave traders. For several years she was subjected to brutal and humiliating treatment until she was ransomed and taken to Venice, Italy, where she eventually converted to Catholicism and became a nun.
Joyfully and serenely Bakhita served in a convent, school and infirmary run by Canossian sisters in a small, obscure town in northern Italy until her death in 1947. Then something even more remarkable than her redemption happened.
Hundreds of ordinary people came to see Bakhita lying in state, and along with these visits came stories about how the simple nun had given comfort, advice and encouragement as she went about her tasks as cook, doorkeeper, nurse, etc. Almost immediately graces and miracles attributed to Bakhita's intercession began to be reported.
Ever since, the place where Bakhita died and the wonders began has been a shrine visited by people from all over the world. They come to seek the intercession of one who was no stranger to loss and suffering and yet had given herself with complete confidence to the Lord. It is here, in this sparsely furnished room, where Italian journalist Roberto Italo Zanini begins his story of Bakhita and her journey from slavery to sainthood.
Based on Bakhita's autobiography, which she dictated to a Canossian sister in obedience to her superior, the canonization files and many other sources, Zanini records the life, virtues and miracles of this daughter of Africa who has become a sister to the whole world.
Mother Dolores Hart, Prioress at Regina Laudis Abbey and co-author of the book The Ear of The Heart: An Actress' Journey from Hollywood to Holy Vows, says, "Every story of sanctity is that of a person who takes her whole life – the gifts and the sorrows, wounds, and wonders all – and opens to the grace of God. Such is the story of Saint Josephine Bakhita told beautifully and with careful scholarship by Roberto Zanini. By choosing Christ and choosing forgiveness, Bakhita illuminates the darkest shadows of the human condition with the transforming light of faith in the one true Master."
Anthony Ryan, Director of Sales and Marketing for Ignatius Press, says, "Ignatius Press is pleased to offer this definitive biography of St. Josephine Bakhita, which vividly describes her amazing journey from being kidnapped by slave-traders, to her conversion to the Catholic Faith and path to sainthood. This inspirational book, which includes 16 pages of photographs from her exceptional life, is sure to encourage readers to imitate Bakhita's heroic example of forgiveness and sanctity."
About the Author
Roberto Italo Zanini is an editor and writer for Avvenire, the daily newspaper of the Italian bishops. His articles have appeared in many Italian publications, both Catholic and secular.
Order Bakhita: From Slave to Saint and support CatholicMom.com with your purchase
Be sure to check out our Book Notes archive.
Copyright 2013 Lisa M. Hendey
About the Author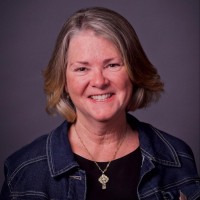 Lisa M. Hendey is the founder of CatholicMom.com, a bestselling author and an international speaker. A frequent radio and television guest, Hendey travels internationally giving workshops on faith, family, and communications. Visit Lisa at LisaHendey.com or on social media @LisaHendey for information on her speaking schedule or to invite her to visit your group, parish, school or organization. Visit Lisa's author page on Amazon.com.