Pro-choice people sometimes complain to pro-lifers, "Why don't you stop telling people what to do and actually help them?" Actually, there are a lot of pro-life organizations that extend a helping hand to women in crisis pregnancies. Good Counsel Homes is one of them. My husband and I attended their annual From the Heart benefit dinner earlier this year.
Good Counsel Homes runs four homes to shelter homeless single pregnant women and their children. They also teach the moms life skills, such as nutrition, social skills, parenting, personal budgeting, and computer education. "There's a lot of classes," one of the former moms, Fellesia, grumbled good-naturedly in her speech during the benefit dinner. Many of the moms begin GED programs while staying at one of the homes. The goal is for moms to leave after one year with the ability to live independently. Good Counsel continues to offer help and advice to moms after they leave in order to ease the transition. "It's not like the shelters," Fellesia enthused, "it's more like a real home where people actually care about you."
This year's From the Heart dinner honored a local doctor, Dr. Robert Scanlon, an ob/gyn whose practice is completely in line with Church teaching. That means no contraception, no abortion, and no in vitro fertilization. When Dr. Scanlon accepted his award, he asked sincerely, "I'm being honored for being a pro-life doctor? What other kind of doctor could I be?" Then he quipped, "I'm especially thrilled to be receiving this honor from a saint!" looking at the founder of Good Counsel, Christopher Bell.
When Chris Bell took the microphone, he told the crowd, "As any married man knows about himself, I am no saint. Just ask my wife and kids." But it's his kids, as much as his work with Good Counsel, that provide the greatest evidence of Chris' closeness to sanctity. Chris and his wife Joan have seven children, including six adopted children with special needs. Some of the Bells' kids also attended the award dinner. The one who caught my attention was a teenager, who was constantly speeding from room to room, chatting, laughing and dancing. It wasn't until the third or fourth time she crossed my path that I realized she was missing part of one arm and was walking on a metal leg. The joy on her face distracted me from her slight limp.
My husband and I attended the dinner this year in part to help out my friend Mary Kay, who was organizing the dinner and who had just given birth to her fourth child, Maggie, a few months earlier. Mary Kay had planned on bringing Baby Maggie to the dinner, and I offered to help Mary Kay take care of her. Baby Maggie was a surprise to her parents in more ways than one. After struggling to conceive children earlier in her marriage, Mary Kay was completely surprised to find herself pregnant so easily at age 42. And when Maggie was born, her mother and father discovered for the first time that their baby had Down's syndrome.
I had never held a baby with Down's syndrome in my arms before Maggie. I didn't know what to expect. But Maggie felt just like any of my children when they were about five months old. She wiggled and squirmed and latched on to my bare arm in the way that nursing babies do. And when her mom and I shared a funny story, Maggie laughed and laughed. "Most of the time I don't think much about how Maggie has Down's syndrome," her father Bruce said. Holding Maggie, I could understand why. When you're a parent, your child is just your child, not a statistic or a syndrome, certainly not a mistake or a problem. Surrounded by all the warm-hearted and wonderful people at the Good Counsel dinner, I was happy to be pro-life. What other type of parent would I be?
Readers: What's your favorite charity? Tell us about it in the comments!
Copyright 2013 Karee Santos
About the Author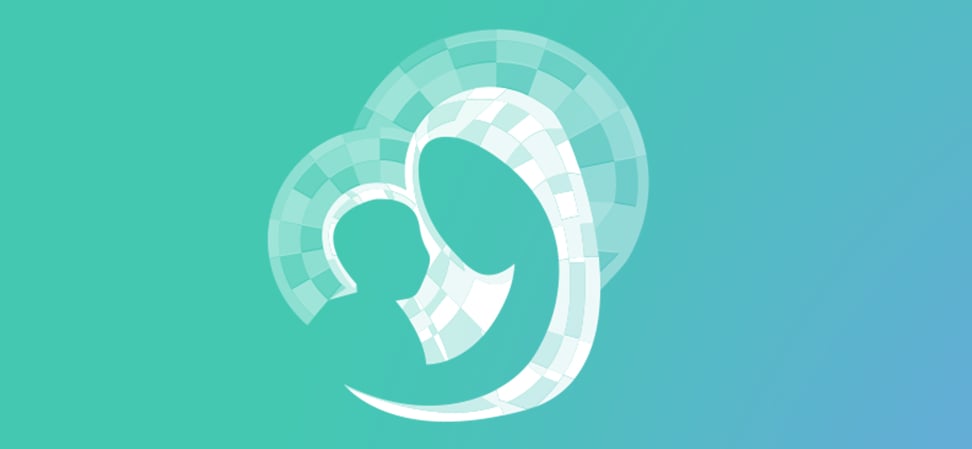 We welcome guest contributors who graciously volunteer their writing for our readers. Please support our guest writers by visiting their sites, purchasing their work, and leaving comments to thank them for sharing their gifts here on CatholicMom.com. To inquire about serving as a guest contributor, contact editor@CatholicMom.com.