Today, we continue last week's interview conversation with noted author and CatholicMom.com contributor Patti Maguire Armstrong.
Q: Welcome back Patti! Please tell us about your second new book, Dear God, I Don't Get It.
A. Dear God, I Don't Get It was so much fun to write. Kids are getting to the end and starting it over again; reading it two and three times. Even adults have told me, "I couldn't put it down." Since this is my first children's book, these responses are beyond my expectations.
The story blends drama, humor, and inspiration in a fictionalized story to address questions faced when prayers seem not to be answered―most importantly, "Is God even listening?" Kids don't usually read religion books but they absorb exciting stories effortlessly.
Q: This book is aimed at young readers. How does that differ from writing for adults?
A. One difference is that I need to be more careful with my vocabulary so I don't lose kids. Another difference is that this is a work of fiction and my adult books are all non-fiction. That's where the differences end, though. In both cases, I want to present faith in an inspiring and engaging way—the sort of way that people really don't want to put the book down.
In the "Amazing Grace" series and most recently Big Hearted: Inspiring Stories from Everyday Families, I wrote exciting, true stories of God's grace working in people's lives. I was careful not to have people feel preached at. It was the same with my children's book. The main character, Aaron, is just a regular boy navigating his way through life but sometimes struggles with his faith life. Kids are intrigued by the story and don't feel preached at, but just like my adult books, they experience God's grace through the story.
Q: What inspired Aaron's story?
A. Feeling let down when our prayers are not answered as we hoped, is something everyone has grappled with in life. Some people ultimately lose their faith in God over it. So the theme is relevant to everyone.
As far as the characters—those are my three oldest boys. Perhaps I lack imagination, but I needed to actually know my characters. We also did move from Montana to North Dakota. The landmarks, including the house the family lives in, are accurate too so I wrote a book of fiction that is inspired by real people, events and places.
Q: Why is it so important for families to have access to books like this one?
A. It's a Divine challenge to engage our kids in their faith. Some are more open to it than others. But wherever a child is in their faith life, this is a way to fill their hearts and imaginations with good lessons and good role models. One mother told me that after reading the book, her son had the idea to help a neighbor carry in his groceries because that's what Aaron had done in the book.
Q: I've read that this is the first in a planned series. Will the other books feature the same characters? What are your goals for the series?
A. Yes, there will be the same characters and more. The second brother becomes the star in the next book and I think people will find it very humorous along with inspirational. My goal is to continue to take elements of a faith life and have it play out in adventurous and fun stories.
Q: Thank you again for all of you lovely writing Patti and for being a part of our team here at the website. Are there any additional comments you would like to share with our readers?
A. Thank you, Lisa, for supporting Catholic Moms and Catholic writers. In the end, I know you agree, this is all about serving God with whatever gifts he has given to us. It's a blessing to be able to publish books to encourage and entertain readers. I pray for everyone who has my books daily because in reality, writing a book is just the beginning.
Order Dear God, I Don't Get It and support CatholicMom.com with your purchase
Copyright 2013 Lisa M. Hendey
About the Author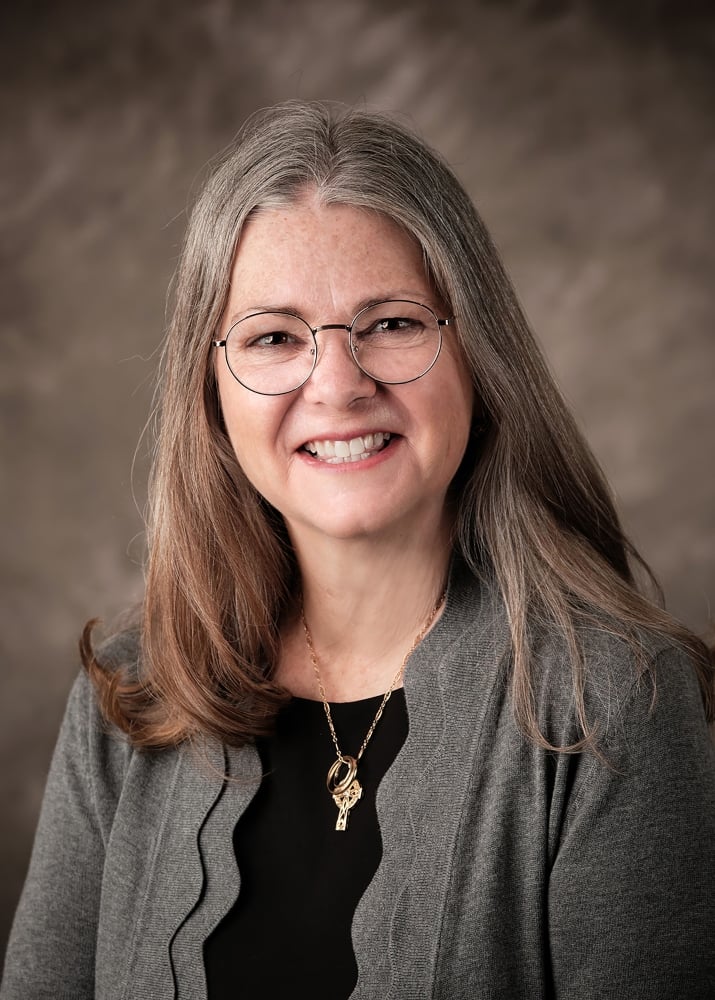 Lisa M. Hendey is the founder of CatholicMom.com, a bestselling author and an international speaker. A frequent radio and television guest, Hendey travels internationally giving workshops on faith, family, and communications. Visit Lisa at LisaHendey.com or on social media @LisaHendey for information on her speaking schedule or to invite her to visit your group, parish, school or organization. Visit Lisa's author page on Amazon.com.