I love having friends in Heaven. They root me on, pray for me, and help me reach my goal to be united with them forever in Heaven praising our Lord and God, our very Best Friend. I wouldn't trade their friendships for the world. However, I am in this world, and sometimes, I just need a hug; I need to hear words of encouragement. Because we are creatures composed of body and soul, I do believe that God wills that we have spiritual friends here on earth, too, to encourage us and help us on our journey. It is good to have a kindred spirit who believes as you do and has the same ideals and goal.
I recently learned of two holy women up for canonization that enforced my thoughts on friendship based in faith.
Blessed Anna Maria Taigi was born in Siena in 1769 but moved to Rome when she was 6. She married a young man named Dominic when she was still quite young. Even though Dominic was pious, he was also very difficult. Still, she looked past his faults to seek out his virtues. She was docile towards her husband in order to keep her home peaceful. This strength she received from her devotion to the Eucharist, the Trinity, our Lady, the Infant Jesus and the Passion of our Lord. She also was supported in her growth in holiness by her close friend, Blessed Elizabeth Canori-Mora.
Blessed Elizabeth was born in Rome in 1774. Even with a good Christian upbringing, as a teen she was enamored of fine clothing and socializing. Her love also of prayer and making small sacrifices, however, kept her close to our Lord. At the age of 19, she was married to a young lawyer named Christopher. Her husband from the beginning squandered the family resources on mistresses, gambling and drink. Elizabeth retaliated by offering herself to God as sacrifice for his conversion. When Christopher's vices led to the financial ruin of the family, Elizabeth for the first time in her life had to work, taking a job as a seamstress. She prayed so fervently for him and trusted God so fully that she prophesied to her husband that one day he would say Mass for her. Indeed, after her death, Christopher entered the Conventual Franciscans, professed vows and when ordained at the age of 61, said his first Mass for his wife.
Blessed Elizabeth and Blessed Anna Maria supported one another through prayer and good counsel. A year after Elizabeth became a Third Order Trinitarian, Anna Maria also entered the Third Order of the Most Holy Trinity. When God blessed Anna Maria with the awe-inspiring gift of apparitions that enabled her to see future events and the state of souls, Elizabeth encouraged her in the use of such an overwhelming gift. Never were they envious of one another; but they rejoiced in doing right. Despite their difficult marriages, they reinforced one another in their beliefs that marriage is "one of the highest missions from heaven" and "a sacrament of salvation." Blessed Elizabeth used the wisdom gained through her experiences to advise other couples in crisis. Both helped the poor and sick and counseled the sinner. They journeyed together on the path of holiness.
We should ask God for such a companion. Even if we are blessed with a good, holy husband, as mothers and wives, it is a blessing for us to have a girlfriend who can encourage us in our vocation. We need someone who will inspire virtues and kindly discourage our vices.
Likewise, we need to strive to be such a friend. Our words should always be kind and hopeful. We are obliged not partake in gossip. Our girl outings should take us places that are wholesome. We ought to constantly intercede to God on behalf of our friends, especially during any difficulties or hardships they may be experiencing. How good it is to pray together. Sometimes, it might even be necessary to give a hug. Most of all, we can be an encouragement and help to holiness.
Do you already have such a friend? You are blessed, indeed! Praise God, for "(a) faithful friend is a sturdy shelter; he who finds one finds a treasure. A faithful friend is beyond price, no sum can balance his worth. A faithful friend is a life-saving remedy, such as he who fears God finds. For he who fears God behaves accordingly, and his friend will be like himself" (Sirach 6:14-17).
Copyright 2013 Kelly Guest
About the Author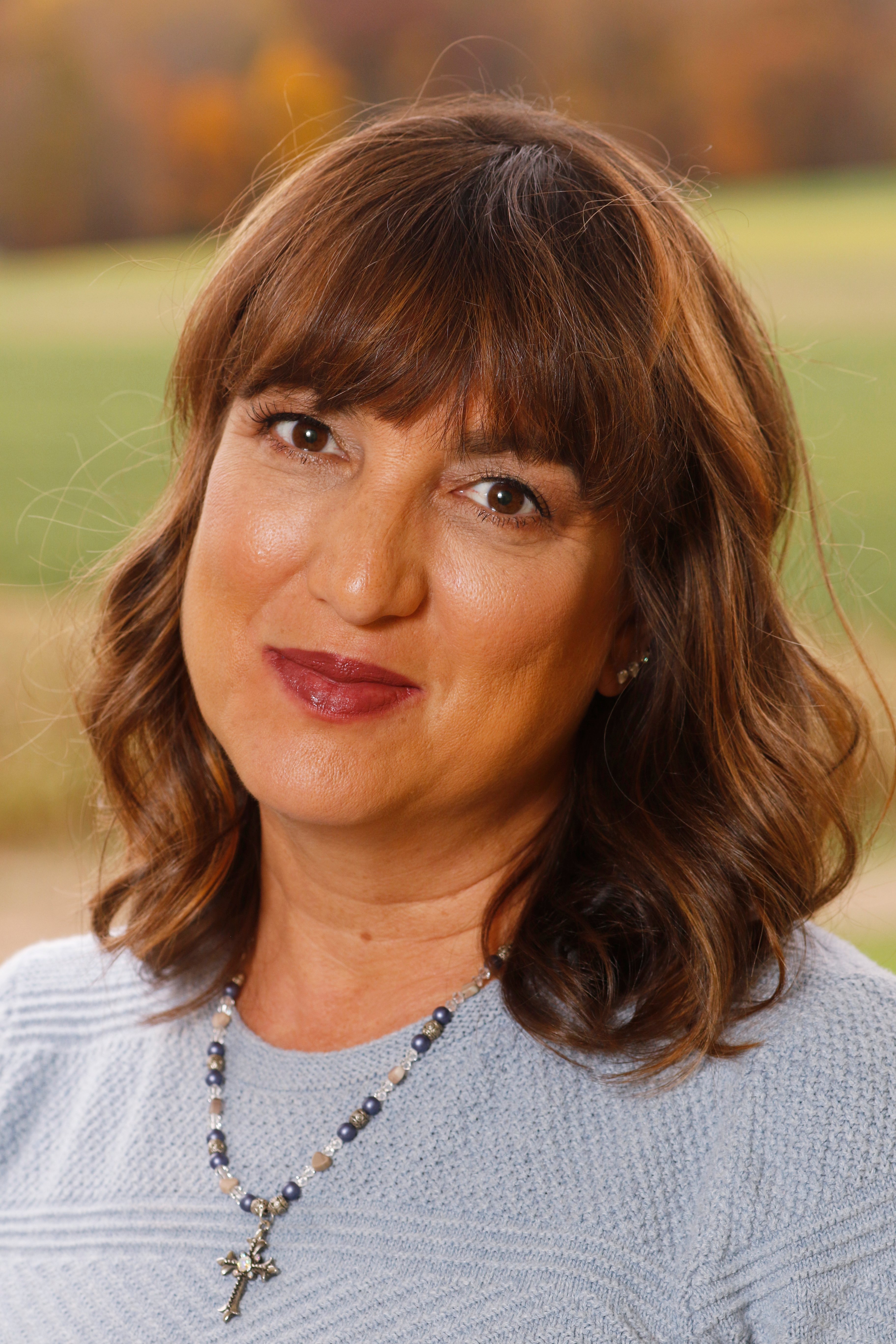 Kelly Guest was blessed to be a Dominican Sister of St. Cecilia for five years. There she received the many graces she draws upon today as a wife and mother of nine children. Wishing to share with other moms encouragement on our quest to become holy through motherhood, she blogs at Nun2Nine.com and CatholicMom.com. You can also find her on Twitter and Instagram @nun2nine. Kelly's book, Saintly Moms: 25 Stories of Holiness, is due out October 1, 2021.