Dominican Sisters of Mary Top Billboard Charts at Number One
Musically, it's the summer of the Sisters
ATLANTA, August 22, 2013 – The Dominican Sisters of Mary, Mother of the Eucharist amazed the recording industry with their #1 debut album, MATER EUCHARISTIAE, on both the Classical Overall and Classical Traditional Charts this week. Heads turned as many labels vied for the top spot this week and are scrambling to find out the secret behind these sisters' success.
[youtube_sc url=http://youtu.be/209u7A_MwD8]
"We are astonished and grateful to God for leading us onto this path of recording our music for the world. We set about this course only to please Him with our music. We are truly humbled by the outpouring of comments and of the stories that we have received already by those who have been soothed and filled with hope from listening to Mater Eucharistiae," said Sr. Joseph Andrew, Vicaress General, Dominican Sisters of Mary, Mother of the Eucharist.
The Dominican Sisters of Mary, MATER EUCHARISTIAE, also debuted at number two on the Contemporary Christian Chart, number three on the Christian Gospel Chart and is #81 overall of every album sold in the US this week.
It's been a summer of victory for religious women with musical talent for the De Montfort Music Label. For the past 14 weeks, The Benedictines of Mary have occupied the number one spot on Billboard's Classical Traditional Chart, breaking records and unseating albums that represent a darker side of our culture. This week, the beautiful Dominican Sisters of Mary, out of Ann Arbor, Michigan, join their label-mates at the top. The Benedictines of Mary remain in the top five on the Classical Traditional chart, occupying the number three spot.
"A truly great event happening in the world today- The Dominican Sisters of Mary, Mother of the Eucharist land the #1 slot on the Classical overall chart as well as several charts on Billboard. From the inception of their community, these Sisters have generously given freely of their talents and skills and this marks yet another gift they have given to the world. Through their songs, a bit of Heaven has been transported to all. We wish to thank all who have come out in support of this beautiful collection and please join us in celebrating the Sisters and this incredible accomplishment," said Kevin Fitzgibbons, Co-founder De Montfort Music.
To watch the CBS Morning news piece on the Dominican Sisters of Mary, click here: http://m.cbsnews.com/postwatch.rbml?videoid=50153341&feed_id=36
To hear their NPR piece, click here: http://www.npr.org/2013/08/13/211639502/life-as-prayer-the-singing-nuns-of-ann-arbor
Please visit www.DeMontfortMusic.com to learn more about where the CD can be purchased.
About the Dominican Sisters of Mary, Mother of the Eucharist
The Dominican Sisters of Mary, Mother of the Eucharist are a young, vibrant community of consecrated women. Through the witness of their vows of poverty, chastity and obedience, and a life of prayer and of apostolic service, the Dominican Sisters of Mary seek to transform the world for the good of souls.
About De Montfort Music
De Montfort Music is a division of Aim Higher Media, both founded by music-industry veterans Kevin and Monica Fitzgibbons. Its special mission is to sign, develop, produce and bring to market the very best in Sacred Music.
About DECCA/Universal
Decca Records is part of Universal Music Group (UMG), the world's largest music content company with market-leading positions in recorded music, music publishing, and merchandising.
About the Author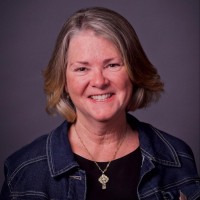 Lisa M. Hendey is the founder of CatholicMom.com, a bestselling author and an international speaker. A frequent radio and television guest, Hendey travels internationally giving workshops on faith, family, and communications. Visit Lisa at LisaHendey.com or on social media @LisaHendey for information on her speaking schedule or to invite her to visit your group, parish, school or organization. Visit Lisa's author page on Amazon.com.