Last night, our family sat comfortably in the living room, eating takeout pizza and rewatching Hotel Rwanda. Our Adam, now an 18 year old, remarked on how the devastation had occurred shortly before his September, 1994 birth. I had to admit to Adam that during those bloody days between April and July of 1994, I was blissfully ignorant of the atrocities in Rwanda that took the lives of over 800,000 souls. I was a pregnant housewife with a two year old, just doing my best to wake up each day and keep life from spinning out of control. My concerns were over things like potty training, laundry, and my thickening waistline. I don't think I could have even found Rwanda on a map.
Fast forward twenty years after those 1994 months and I find myself near tears reading the news about what is happening in Syria. We're much more wired now, so along with CNN 24/7, we have access to firsthand accounts from relief agencies like Caritas and from those impacted directly by the violence in the region.
It's indeed horrific, but I ask you to take a moment to watch this graphic video from CNN that shows the aftermath of last week's chemical attack in Syria:
We heard from our Holy Father, Pope Francis today calling us all to pray fervently for peace in Syria:
With great suffering and concern I continue to follow the situation in Syria. The increase in violence in a war between brothers, with the proliferation of massacres and atrocities, that we all have been able to see in the terrible images of these days, leads me once again raise my voice that the clatter of arms may cease. It is not confrontation that offers hope to resolve problems, but rather the ability to meet and dialogue.

From the bottom of my heart, I would like to express my closeness in prayer and solidarity with all the victims of this conflict, with all those who suffer, especially children, and I invite you to keep alive the hope of peace. I appeal to the international community that itself more sensible to this tragic situation and make every effort to help the beloved Syrian nation find a solution to a war that sows destruction and death.

All together let us pray. . . All together let us pray to Our Lady, Queen of Peace:
Mary, Queen of Peace, pray for us!
We know the needs of the over one million children, Syrian refugees who have poured across the borders of their homeland seeking shelter with only the clothes on their backs. We know that the UN is on hand, preparing to inspect the site of last week's chemical annihilation.
Yet how many of us will go about our business today with good intentions, but blissfully ignoring families whose lives have been turned upside down? How many of us will include Syria in our Prayers of the Faithful at Mass and then head off to Costco, finish laundry and to do items, and prepare ourselves for a busy back to school week?
Don't get me wrong, I blame myself first and foremost. Sometimes praying to Our Lady in situations like these, I have a sense of that old, "No thanks, I gave at the office" excuse inside my head. What can I -- one little housewife in Fresno -- really do to help Syria's families, half a world away?
I've pondered a few answers to my self inquiry:
Educate myself on what is really happening in Syria
Follow the statements of the Vatican and share them with family and friends both locally and via social media
Amp up my support of Catholic Relief Services, the official international humanitarian agency of the Catholic community in the United States
Talk with my sons and husband about what is happening in Syria and pray actively as a family through the intercession of Our Lady, Queen of Peace for immediate relief and healing in the region
It's easy to fall into despair amidst the enormity of suffering in a situation like Syria. Yet today I choose to accept Pope Francis' invitation:
"I invite you to keep alive the hope of peace."
Our Lady, Queen of Peace, pray for us!
A question for you: How are you responding emotionally, intellectually and prayerfully to the crisis in Syria?
Copyright 2013 Lisa M. Hendey
About the Author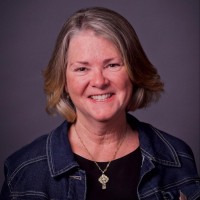 Lisa M. Hendey is the founder of CatholicMom.com, a bestselling author and an international speaker. A frequent radio and television guest, Hendey travels internationally giving workshops on faith, family, and communications. Visit Lisa at LisaHendey.com or on social media @LisaHendey for information on her speaking schedule or to invite her to visit your group, parish, school or organization. Visit Lisa's author page on Amazon.com.