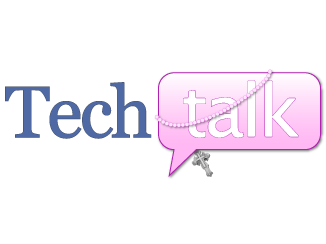 Today, we continue our Catholic Podcaster series with a conversation with one of my favorite podcasters, who also happens to be a dear friend. I owe a good deal of my social media presence to Maria Johnson, who is not only a podcast host with the Star Quest Production Network (SQPN), but also a leader on its Board of Directors and one of the major forces behind the annual Catholic New Media Conference. I hope you enjoy this chat with Maria -- who is also a contributor here on CatholicMom.com. She's awesome!
Tell us about your podcast in five words or less.
Friends sharing their faith together
Why did you start podcasting?
I was asked by Father Roderick of SQPN to join him on TheSecrets of Harry Potter because of my literature background as a college professor. He built a panel of experts and we had a great deal of fun working off each others' insights into the books, movies, and world of Harry Potter. It remains one of the greatest moments of my educational career, where my faith and teaching vocation intersected with entertainment and catechesis. Neat, huh?
Why do you keep podcasting? What's your inspiration to continue?
I keep podcasting because people keep asking me to...it's not like I have any training in front of a microphone. It's not natural for me. I can speak to an arena full of people, but to a little red blinking light? Panic. Yet, I love the relationships formed through podcasting, whether it's with cohosts and guests, or with the audience. I want to engage in the faith in a way that is meaningful with people, to bring them along on the journey.
When you think of the New Evangelization as a Catholic podcaster, what excites you? What makes you want to continue?
I enjoy podcasting. I'm going to use a literary reference that you might be familiar with...The Canterbury Tales. I think of the New Evangelization and being a Catholic podcaster as being on this great pilgrimage. Like the Tales, each podcast tells a different story with different characters. Some are very funny and silly. Some are serious, others are instructional...but they all have one thing in common, they are sharing the faith, and they are all bringing people along on the journey. So we're all walking alongside each other, holding each other up, bringing up the stragglers, following the leaders, moving in the same direction. It's pretty exciting to see it that way, from afar. What's not to love about being part of that, whether as a producer or a listener?
What's the most rewarding aspect of your podcasting?
The most rewarding part of podcasting is developing relationships over time. Unlike radio, which is one-way communication, podcasts tend to develop communities...and listeners often send in feedback, and engage in social media. They can become a part of the show through comments, suggestions, even volunteering to do things such as show notes. It's fun to meet some of these people in real life at events such as the Catholic New Media Conference (CNMC) but over time, it's just as fun to share across the multiple social media platforms.
In your spare time, what are we likely to find you doing?
In my spare time I am podcasting, lol. I have a full time job and a family. But besides podcasting on Saturday mornings (catch Catholic Weekend live at 10:15 at SQPN.com), you might find me puttering around in the garden with my husband or banging away at a keyboard working on whatever I'm writing at the time.
What are some of your favorite podcasts to listen to? Who has taught you the most about the art of podcasting?
My favorite podcasts, huh? I enjoy Pat Gohn's Among Women -- I love her women in the pew approach. The Break with Father Roderick is fun and entertaining. I'm also a fan of Jeff Young's Catholic Foodie and now, Around the Table. I also listen, very randomly, to a number of podcasts when recommendations pop up in social media. Sadly, like the stack of books on my night table, I have a number of podcasts lined up for that elusive moment when I have spare time! But I'm always taking recommendations!
Enjoy listening to Maria on the Catholic Weekend Podcast and be sure to check out the Catholic New Media Conference.
Read more of our Tech Talk columns.
Copyright 2013 Lisa M. Hendey
About the Author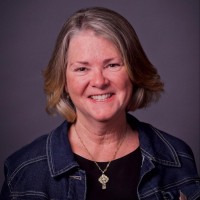 Lisa M. Hendey is the founder of CatholicMom.com, a bestselling author and an international speaker. A frequent radio and television guest, Hendey travels internationally giving workshops on faith, family, and communications. Visit Lisa at LisaHendey.com or on social media @LisaHendey for information on her speaking schedule or to invite her to visit your group, parish, school or organization. Visit Lisa's author page on Amazon.com.