A few weeks ago, a good friend emailed me a link to a video. The title, "Marianist Martyrs: Witness, Conviction and Stability" caught my eye so I made time later that day to watch it. What I discovered was so fascinating that I asked to be connected with the films creative team, Marianist Brother Brandon Paluch, SM and David Brun, an undergraduate student at the University of Dayton. I hope you enjoy the video, our conversation and the photos they have provided to help us better know Blessed Jakob Gapp, SM and the Marianist Martyrs. Enjoy!
[youtube_sc url=http://youtu.be/twitncNeSXo]
Q: Please briefly introduce yourselves to our readers.
Bro. Brandon: My name is Bro. Brandon Paluch, SM. I'm a Marianist brother at the Catholic and Marianist University of Dayton. I serve as the Coordinator of Community Outreach in our Center for Social Concern, working with students who want to serve, reflect, and labor for greater social justice.
David: My name is David Brun. I am a sixth year undergrad student at the University of Dayton. I am majoring in Visual Communication Design and am currently doing an exchange program through UD at Chaminade University Honolulu.
Q: I greatly enjoyed viewing your video Marianist Martyrs: Witness, Conviction and Stability. Please tell us what motivated you to create this video?
Bro. Brandon: I'm so glad you enjoyed the video! David did a wonderful job, didn't he? To state it simply, I think the Holy Spirit motivated us to create the video. It started as an idea of doing something different to celebrate our Marianist Martyrs here on campus and what began as a six week project turned into a year of research and work--an inspiring journey for us to learn more about the passion and faith of our Marianist Martyrs.
Q: The title of the video hints at its content. What is the main subject matter contained within the video?
David: There are 8 Marianist Martyrs that we talk about in the video, but we focused on Fr. Gapp for a few reasons. We had the most information about his life, including pictures, text, and most importantly, his interrogation. From this information we were able to grasp a sense as to who he was and why he was ultimately sentenced to death. His witness, conviction and stability were seen as similarities in the lives of the 7 Spanish martyrs and qualities that distinguish these Marianist martyrs from other martyrs. So we developed an outline that talked about, compared and invited viewers to ponder these three characteristics through the lives of Jakob Gapp and his fellow martyrs.
Q: Please tell us a bit about the life of Blessed Jakob Gapp, SM. What can today's Catholic laity, priests and religious learn from Fr. Gapp?
Bro. Brandon: Blessed Jakob Gapp, SM, was truly an extraordinary person. He was someone with a passionate and unflinching commitment to the Truth. He was passionate about what he believed and his convictions moved him to speak out and to give his life. In the midst of World War II and the darkness of the Third Reich, he witnessed to the Light of Jesus Christ. What can we learn from him? Today, wherever we are and in whatever circumstance, we can witness to the same undying Light and Love, whatever the cost.
Gallery of Related Images - Click to view in full detail
[gallery ids="49236,49237,49238,49239,49240,49241,49242,49243,49244,49245,49247,49248,49249,49250,49251,49252,49253,49254,49255,49256,49257"]
Q: What are your hopes for this video?
David: Our beginning hopes for the video were simply to get the information out there about the Marianist martyrs. As we found out through our own research, not much is compiled nice and orderly for us. We wanted it to be engaging and informative, so as to attract multiple audiences and continue this conversation about these eight mens' witness.
Q: How can readers learn more about the Marianists?
Bro. Brandon: The best starting place is www.marianist.com! We are a religious family and movement of women and men, lay and religious, brothers, sisters and priests all sharing a common spirituality and mission. We strive together, as equals, to continue Mary's mission of bringing the Love of Jesus into the world today. We're also on Youtube: http://www.youtube.com/user/marianists.
Q: Are there any additional thoughts or comments you would like to share?
Bro. Brandon: Thank you so much for your interest. May God bless all who read this or watch the video with the same Love, fire and passion of our Marianist Martyrs!
David: This has been an enriching experience for me, getting to know these men and understand what led them to their willingness in death. Blessed Jakob Gapp was strong in his conviction and invites us to do the same by his witness, to stay, stand and remain like Mary at the foot of the Cross. May we learn to do the same.
Copyright 2013 Lisa M. Hendey
About the Author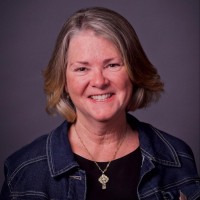 Lisa M. Hendey is the founder of CatholicMom.com, a bestselling author and an international speaker. A frequent radio and television guest, Hendey travels internationally giving workshops on faith, family, and communications. Visit Lisa at LisaHendey.com or on social media @LisaHendey for information on her speaking schedule or to invite her to visit your group, parish, school or organization. Visit Lisa's author page on Amazon.com.