Because he's a fellow blogger of mine over at the Patheos Catholic Channel, even though I've never met author Sam Rocha in person, he feels like a younger, hipper little brother of mine. I've admired his writing since I made the team at Patheos, so when Sam released A Primer for Philosophy and Education recently, I knew I'd love it. Today, I'm happy to share my recent interview with Sam Rocha. I encourage you to check out A Primer for Philosophy and Education -- it's not just for philosophy students, but is indeed a great "Primer" for anyone looking for an uplifting read!
Q: Sam, thank you for your time. Please begin by introducing us to yourself and your family.
I'm a 30 year-old academic, musician, and Catholic blogger. I teach courses in educational foundations (history, philosophy, and anthropology of education and schooling) at the University of North Dakota and taught philosophy and teacher education courses for two years (from 2010 to 2012) at Wabash College. Before that I did my doctoral work at Ohio State University in philosophy of education. My wife and I met as undergrads at Franciscan University and married immediately after graduating in 2005. It's been an itinerate life ever since, bouncing from school to school and position to position. We have been blessed with two boys, ages 5 and 7, and a precious little girl who was born on August 28.
Thanks! The book began as a short, supplemental essay for students in my classes at Wabash College. I drafted it over the winter break of 2011 and have used versions of it in most of my classes ever since. As the essay grew and aged, I began to realize that it had a wider purpose and audience. My aspiration then became more ambitious: to write a short book that could prepare anyone to take education seriously. I especially wrote it to teachers, and, as a Roman Catholic, I believe that all parents are teachers. So this book is aimed directly at all parents who share that view – that we are the primary educators of our children. I fear that we generally have very little understanding of what education is today. We often confuse it for schooling, technical training, or credentialing. This little book aims to correct that view by showing how philosophy illuminates what education is, is not, and why that is important.
Q: I know from my own reading of this book that I'm among the second set of your three audiences for the book -- for whom else was it intended?
I name three audiences in the book: my students, other people (which would including most of you reading here), and myself. In the past months since it's been out, I've been surprised to see what audience it has actually acquired: high school teachers, homeschoolers, seminarians, several of my peers in philosophy of education, and more. I would like to see it make its way into Catholic parishes. This book is the first example of what I call "pastoral philosophy": philosophy that has a pastoral purpose and can be readily accessed and understood by those who have no previous experience or familiarity with philosophy.
Q: Can you please give readers an overview of what they'll discover within this book?
The book begins with the distinction between priming and painting. In this sense, the book is all about preparation. I suppose one might translate this book, liturgically, into the spirit of Advent, a time of preparation. The book moves into some exhortations, especially the need to show more than we say and the rigor and value of description making – and the courage it takes to tell the truth. The book then transitions into a critique of the idea of education as schooling and, also, the idea that the acquisition of information is all it takes to become educated. I try to make a case for a form of knowledge that is beyond trivia and factoids and the wisdom and understanding that surpass knowledge altogether. This leads to the final section where I repeat the classical rendition of philosophy – love of wisdom. I then assert, "the love that this love begets is education." This is describing with a testimony: the story of my late grandfather (to whom the book is dedicated) and his unique place in my life as a great teacher because of his love. We are all called to this love, I claim, a love that is sufficient and total for our lives and for everything.
Q: Please say a few words about the illustrations in the book, which are a lovely compliment to what you've written.
My youngest sister, Ana Maria Rocha, is an promising young artist, studying presently at the University of North Texas. This is our first project together. Her illustrations are essential to the book. They SHOW while I can only say. They are descriptions in a much purer sense than my words can accomplish. They are also fascinatingly cohesive and even surprising. Without the artwork, I feel that the book would be self-defeating. I am very proud of her as my sister, but equally as impressed with her as an artist.
Q: I know that you are a blogger and a musician. How does blogging and playing guitar line up with a compliment the worlds of philosophy and academia?
Sometimes it doesn't, but there is a very rich and deep and almost primal aesthetic sense that pervades it all. I take art very seriously. Craft. I've been playing guitar since I was five and making things in various ways, as we all do, since I can remember. My writing as a blogger tries to make art. So does my music. As a professor and academic I strive to do the same. I see teaching as an art. At times the tedium of institutional life makes it hard and my blog and music feel like an escape. But this is never the whole truth. This book is the closest thing I've created that closes the gap between my art, my blogging and music, and my academic work. I was able to design the whole thing, from the cover and photography (aided by my dear and talented friend, Michael Blaha) to the layout and the prose. Self-publishing this book was the only option for me because of this intense desire to see it through as a work of art.
Q: What do you hope your students -- and indeed all of your readers of this primer -- will take away from the time they spend with the book?
Love. It may sound corny or cheesy, but I mean it in the most serious way I can possible imagine. Schools and classrooms and society at large are not primarily lacking technology or money or any of those sorts of things. We lack love. School can, oftentimes, be a rather loveless place. I am not a hippy. This is not the easy caricature of love, but, instead, the love that we, as Catholics, encounter in the person of Jesus Christ – or the love that we all can understand if have ever experienced true love. While my book is not an explicitly religious or even Catholic text, it does aspire to leave the reader with a desire for Desire: a desire for the love that first loved us.
Q: Are there any additional thoughts or comments you would like to share with our readers?
If you feel like philosophy is over your head or stupid or confusing, please don't let that stop you from giving this book a try. I feel the same way, a lot of the time, about philosophy. Over time I have learned that there is something significant and worthwhile that philosophy has to offer, if we are able to strip it away from academic burdens and pretensions. This book is not a book of scholarship. Nor is it a self-help or how-to book. It is simply a short reminder to be serious about what is serious. For parents, and especially mothers, what could be more serious than the education of one's children?
Order A Primer for Philosophy and Education and support CatholicMom.com with your purchase
Be sure to check out our Book Notes archive.
Copyright 2013 Lisa M. Hendey
About the Author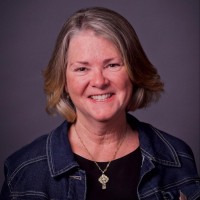 Lisa M. Hendey is the founder of CatholicMom.com, a bestselling author and an international speaker. A frequent radio and television guest, Hendey travels internationally giving workshops on faith, family, and communications. Visit Lisa at LisaHendey.com or on social media @LisaHendey for information on her speaking schedule or to invite her to visit your group, parish, school or organization. Visit Lisa's author page on Amazon.com.