Scripture: Lectionary: 450. Tues. Sept.24. Ezra 6:7-8.12.14-20. Psalm 122: 1-2,3-4,4-5. Luke 8:19-21:
[youtube_sc url=http://youtu.be/ZP7KENdBTvA]
Whenever there is a mention of the Mother of Jesus, Mary of Nazareth, I focus on her role within the New Testament and within my own life. I see her as a spiritual mother and mentor, as the Mother of God in her son Jesus, and as a woman of great courage because of her absolute trust in God's working within her life. She always, like her son Jesus, says "Yes" to God the Creator and Father. She realizes in her person that she is made in the image and likeness of God and teaches me to live up to that ancient call from Genesis 1:27.
Luke is handing on to us the earliest incident in her life that occurs during the active ministry of Jesus. It is paralleled in the two other Synoptic Gospels of Mark 3:31-35 and Matthew 12:46-50. We can easily imagine the group of Mary and her extended family of "brothers" and "sisters" coming to search out Jesus who may be causing a stir in the villages where he is preaching, teaching, and healing. We learn that these three accounts are different in some alterations that Luke and Matthew have made to the more basic and first writing about this event in Mark. Luke does not mention "sisters." Matthew addresses the disciples rather than the people gathered in or around the house. There are also more subtle differences.
Since this scene involves relationships with Jesus from those surrounding him and those coming possibly to rescue him and bring him back home, I like to call these passages a Christology of relationships. I notice that Jesus, as always, uses such an occasion or happening, as an opportunity to teach a profound lesson. Here it would lead all of us to appreciate that he includes us in his family of relationship since we are not in any way related to Jesus by blood. Jews would be but not the majority of us who are not Jews would have such a physical relationship to Jesus. This enables the Lord to raise the level of understanding how we are related to Jesus by our doing the will of God and having a strong faith and spiritual relationship with him. He is not negating the importance of Mary in his life; he is showing us that she too has been always centered on the "doing of the will of the Father." Thus she has a both/and relationship with her son through her body and her believing heart and soul. We Christians are all called to be like her in the way she relates to Jesus in the spiritual realm. None of us can claim her personal physical relationship to Jesus that came from her virginal womb. We learn from Jesus and from her that the way to do God's will is by giving our selfless gift of always saying Yes to the Lord. Paul puts it this way when speaking of Jesus: "As God keeps his word, I declare that my word to you is not "yes" one minute and "no" the next. Jesus Christ, whom Silvanus, Timothy, and I preached to you as Son of God, was not alternately "yes" and "no"; he was never anything but "yes." Whatever promises God has made have been fulfilled in him; therefore it is through him that we address our Amen to God when we worship together." (II Cor. 1:18-20).
Mary, the mother of Jesus and our mother always had this "Yes" response to whatever God asked of her. From the first moment she appears in Luke we hear her saying her "Yes" with her "fiat" Yes, may it be done to me according to your word." In our Catholic Tradition we believe she had this disposition from the first moment of her life in the womb of her mother (Anne).
St. Augustine's words are well known. He says Mary conceived Jesus first by her faith then through her womanly body. She never boasted except in the Lord as Paul had encouraged all of his faithful to do. Never boast except in the Lord. We pray, Lord, may it be done to us according to your word. May we learn how to say yes from Jesus who first pronounced his yes to Mary his mother. Amen.
Copyright 2013 Fr. Bertrand Buby, S.M.
About the Author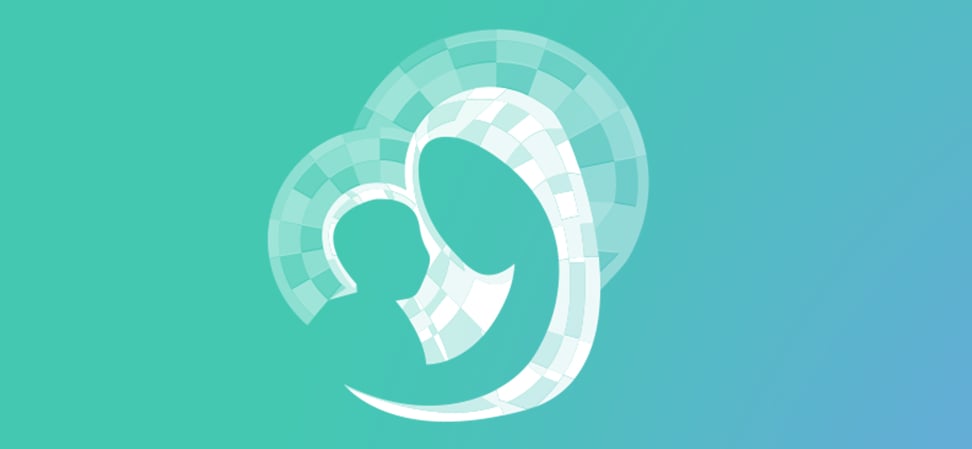 We welcome guest contributors who graciously volunteer their writing for our readers. Please support our guest writers by visiting their sites, purchasing their work, and leaving comments to thank them for sharing their gifts here on CatholicMom.com. To inquire about serving as a guest contributor, contact editor@CatholicMom.com.