[youtube_sc url=http://youtu.be/0dodWQMkBxA]
Scripture: Lectionary 453: Oct.9, Jonah 4:1-11. Psalm 86:3-4,5-6,9-10:
The Lord's Prayer (Our Father) is handed down to us through Luke today. There are two other versions of this favorite and most sacred prayer for us Christians that come from the Gospel of Matthew and from a catechetical document of the early church called the Didache (Teaching of the Twelve Apostles). Even the anti-Semitic heretic Marcion had another version of the Our Father which was written around 150 A.D.
Luke, however, is the Evangelist of Prayer and it is he who has handed down our shortened Lord's Prayer within a setting different from that of Matthew. Matthew's Gospel is found within the Sermon on the Mount and throughout the ages was the Gospel chosen for most Sunday liturgies up to Vatican II. Now we have continuous readings that select from all four Gospels. The church listing of them is used for what we now call year one (Matthew), year two (Mark), year three (Luke). We are nearing the end of the continuous readings from Luke this year and will begin with Matthew once Advent and Christmas take place. The periodical Bible Today has already announced its next issue which will feature St. Matthew's Gospel since it is year one.
Luke tells us Jesus was at prayer while his disciples watched and then asked that he teach them how to pray. After all, John the Baptist taught his disciples to pray. Jesus does just that and it is Luke who hands on his version of it taken from the Oral Tradition or from the Q Source. Jesus always gives them examples of what to do and he does this in handing on to them his prayer which address the Father and he teaches them to say OUR Father.
The Didache has the Lord's Prayer within the context of the sacrament of Baptism and the practice of fasting. This version is very similar to that of Matthew and has the shorter doxology that says, "For thine is the power and the glory forever and ever." This probably was used in Antioch in Syria where Luke tells us the term "Christian" was used for the first time. (Acts 11:26). The Didache was written between 90-110 A.D. The document encourages that everyone say this three times a day.
We pray the version of Matthew in each Eucharist and in the Liturgy of the Hours within the context of the commitment we have as Christians thus saying it before receiving Communion. We say it at the end of Morning Praise and at the Evening Prayer. Matthew's version is a liturgical adaptation from the Oral Tradition. The doxology was added later in texts of the New Testament and has been restored with a short prayer before being said at the Communion rite. Matthew's Our Father contains seven petitions.
Luke has five petitions in his shorter redaction of the prayer. It is meant for Gentile Christians who need to have their specific prayer as a community of believers. Luke is concerned within this prayer for the poor on a daily basis, "Give us each day our daily bread" (Luke 14:15; 6:21; 22:29-30). Luke always presents temptation as bad for it primarily meant for him sin of apostasy.
In dialoguing with Jewish friends and scholars I was told that the prayer Jesus said is close to what they have in their tradition. Here is a translation of the Hebrew form of it: "Thou, O Lord, wast God before the world was created. Thou art God since the world was formed; Thou art God both in this world and in the world to come. Sanctify Thy name through those who call you holy. Yea, hallow Thy name in Thy world, and through Thy salvation raise up and exalt our destiny. Blessed art Thou, O Lord, who hallowest Thy name before all men." (Sabbath and Festival Prayer Book, New York, 1946).
How did Marcion who excised everything that seemed Jewish out of the Gospels give us his way of saying or writing the Our Father? This is his version from 150 A.D.: "Father, Thy Holy Spirit come upon us and cleanse us..Thy Kingdom come…Thy bread for the morrow give us day by day…and forgive us our sins, for we also forgive everyone who is indebted to us…And do not allow us to be led into temptation." Marcion considered only Luke and Paul to be the New Testament writers who were divinely inspired to give us the authentic Christian message.
Though this is not a typical spiritual reflection on the prayer, it does show us the importance of the Lord's Prayer that stemmed from the Jewish Jesus who taught his Jewish disciples how to pray. Luke used this prayer as he knew it to foster prayer within the Christian communities of Gentiles who needed to be grounded in their faith in Jesus.
Our own praying of the Lord's Prayer is a part of our daily lives. Paying attention to it and not letting it become monotonous or routine takes some effort on our part. We are to bring to the community and its altar our gifts. We are to be givers as well as takers. This prayer given to us by the Lord Jesus who teaches us how to give more of ourselves without counting the cost. Amen.
Copyright 2013 Fr. Bertrand Buby, S.M.
About the Author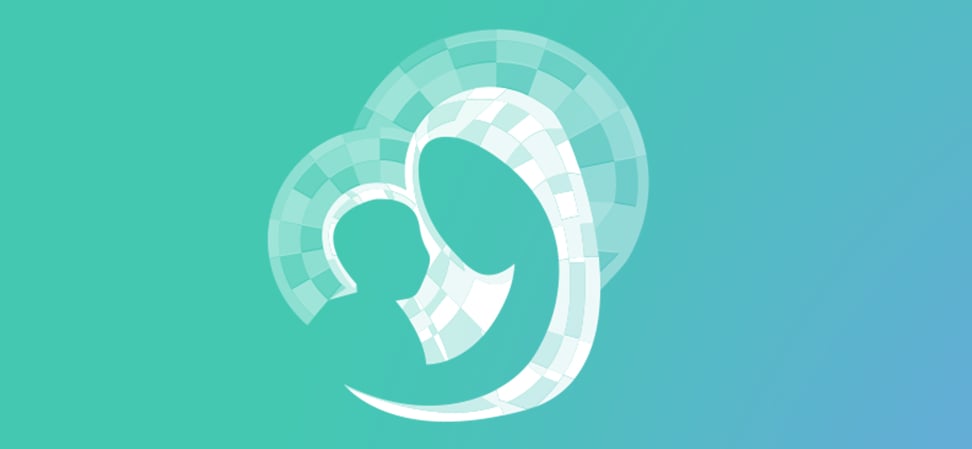 We welcome guest contributors who graciously volunteer their writing for our readers. Please support our guest writers by visiting their sites, purchasing their work, and leaving comments to thank them for sharing their gifts here on CatholicMom.com. To inquire about serving as a guest contributor, contact editor@CatholicMom.com.