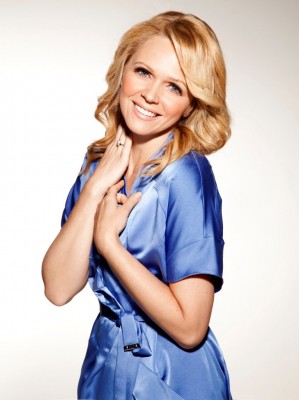 It's been a lot of fun being an extended member of the I Do Believe family the past three years. I've come to know Tajci, Matthew and the boys personally while coordinating two incredible concerts and assisting in the promotion of three west coast tours. Across this great country and around the world, Tajci always makes an indelible impression as her music and inspirational performances bridge the human heart with the Heart of God – Love Himself. So, Tajci, from our heart to yours, thank you and congratulations on the landmark occasion of your 1,000th performance! - Brian K. Kravec, CatholicMom.com
Tajci Reflects
"One thousand concerts is a big number in any artist's life" states the press release promoting our milestone 1,000th concert event taking place on October 26th in Cincinnati, Ohio.
As I prepare the music and the narratives for the performance and give promotional interviews, I think about one huge aspect of this accomplishment that easily gets overlooked: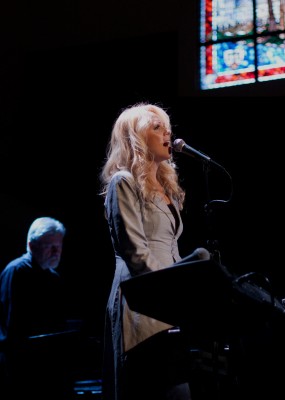 Mothering Through One Thousand Concerts and Thirteen Years On the Road
My husband Matthew and I raised our three sons Dante (13), Evan (11) and Blais (8) while traveling around America, with music and performances dedicated to inspire, engage and encourage people to believe.
I started performing at the age of four so singing was the easy part. I was well trained, had great mentors/ teachers and many years of experience. Motherhood on the other hand - as my own mother would say to me when I was growing up in the old country Croatia - "It's the most amazing, but hardest job of all."
From the moment I knew I was going to have a baby, I attempted to prepare myself for motherhood, getting my hands on all available resources: reading, studying and researching. But with mothering, there aren't any tech or dress rehearsals available. The moment it begins, you are in the spotlight.
When life is stable, home and finances secured (and your own mother is living within a walking distance), even then, it's a role no one can truly prepare for. It's a role that doesn't even come with a script, and yet, it's the role that's very much responsible for the other characters - our kids.
How Do You Do It?
But being a mother, on the road, pregnant, with nursing infants and toddlers - one, two, three at the time – is something you don't learn in resource books. I tried reading about other 'famous moms' who travelled with their children, but was reminded that, although I had the status of a superstar, I gave up all the luxuries and support systems that come with it. I had never met another mother who had attempted the same thing, so the best advice I would get from other moms around the country was an honest and sympathetic: "I don't know how you do it".
I would respond: "I don't. We do," giving full credit to my husband, Matthew, who has been a world champion Dad, providing tremendous support and doing everything in his power to create an environment in which I could both sing and focus on my kids. If traveling and inspiring people weren't his passion as well as mine, I would have had a long pause in my career and stayed home until the youngest child was big enough to not need me constantly (college age?).
Mothering on the road was unusual, adventurous, rich with magical moments, and at times, very hard. It shaped my spiritual journey and influenced my concerts and music in many ways. I didn't just sing my songs, I prayed them - most often praying for my children and whatever we were going through.
I took these thirteen years as an opportunity to let my children teach me, and help me to get closer to God. I wasn't focused on building my career but on surrendering and learning to say "Let it Be". As I look at my body of work and those one thousand concerts, all I can claim is a journey of love and faith, at times victorious, at times broken, but always completely honest.
Because we were doing everything ourselves - booking the concerts, making promotional materials, producing the music, providing sound and light, driving, setting up, tearing down and all the administrative, back-line work - I was fulfilling many more roles than that of a performer and a mother. Too many to list here... my profile on LinkedIn makes me look way too A.D.D.
So, there were things that I simply didn't do such as taking my kids to soccer practices, decorating my house, or gardening. I attempted them, but mostly, I gave them up to leave room for things that I didn't want to sacrifice like home cooked meals that we ate together - during the months we were home - and family movie nights.
Lifeline
There were years when I was stretched so thin, I actually broke down. I almost lost my mind and, yes, I almost lost my marriage. Our marriage was saved thanks to Retrouvaille - a program to help couples heal and renew their marriages.
Memories
But even during those years, I never lost the sense of gratitude for being a mother and having these amazing lives entrusted to my care. I wish I took more pictures. And I wish that I had a little elf to organize those pictures into albums, store the digital files in ways that actually make sense, and print photos regularly. There are thousands of images of thousands of happy moments and memories across the Great Plains, on either side of the Rocky Mountains, from Sea to shining Sea.
First Steps
Our oldest son Dante took his first steps in someone's lovely home in Dallas, Texas. Evan took his in the RV on a stretch of highway traveling north in California. Blais took his first steps on the thousands-of-years-old cobblestone street in Dubrovnik, Croatia.
All three boys built snowmen in a different part of this enormous country every winter. They hid in the tall grass in front of a sod house somewhere in the middle of North Dakota and grew to appreciate New York bagels as much as LA's 'mango on the stick', Chicago's hot dogs, and Kentucky BBQ ribs. Maybe I wasn't taking my kids to the soccer practices, but they got to see America through their own eyes.
Hard – Harder – Even Harder
The hard part was finding Urgent Care offices open in the middle of the night, beginning a long ride with a baby who was running a fever, cancelling the only one out of one thousand concerts because our baby, Blais, was in the hospital with blood in his stool - which then turned to be intolerance to the lactose in my breast milk. Blais recovered and we traveled around the country, performing five nights in a row, for weeks at the time, on a strict non-dairy/no-whey-in-bread diet. This pretty much canceled all fast food on the road that sometimes kept us 'alive' during the long night rides.
The harder part was driving through the snow and rain-storms as I was clutching my babies so close to me praying as hard as I could that God and His angels would keep us safe.
Even harder was watching them cry for me, with their little hands stretched out toward me, as I would begin a concert. 'Performance detachment' was, at times, pretty difficult for the boys. I was expected to be completely and utterly present. There was no hiding. There was me and my music - honest and completely surrendered.
Many nights, I would nurse the babies until the very the moment I would have to walk up to the stage. Matthew would introduce me and I would literally pass him the baby as I walked to the front and he walked to the back. He would have just enough time to clear the church door before the baby would realize he was not attached to me any more and start wailing.
Every once in awhile, I'd let them stay under my keyboard during the concert. I couldn't bear the thought of them crying somewhere in the basement of the church with Matthew.
From the moment they could crawl on their own and hold a microphone in their hands, they joined me to sing the closing song: "I Do Believe".
There aren't any 'organizational' tips in parenting magazines for 'road-schooling'. We did homework on the road, on dining room tables in our hosts' homes and in parish offices. We packed and unpacked the school supplies a million times. The boys had amazingly flexible teachers in Catholic school, though the drives had become too long and we finally tired ourselves out. After years of adjusting our tours so they would only miss one day of school per week, we decided to begin the new adventure of homeschool.
These days the kids are doing great - excelling in school, they all play instruments well and they are tremendously well-adjusted kids. They still come up at the end of each concert. Our voices are much stronger as we sing in three part harmonies in the song that still brings the audiences to their feet: "I believe, I believe, I do believe."
But, it's time for a change. One thousand (almost all of them admission-free) concerts and long touring seasons are behind us. As I begin to travel more by myself to perform, I face a challenge that makes all those 'hard' baby and toddler years seem as comforting as a "Berenstein Bears" story. A challenge that comes with an even bigger lump in my throat and heaviness in my chest as I get on that flight and text my husband: "Taking off. Kiss my boys. I love you."
Motherhood - truly, the most beautiful and the hardest job of all.
Tajci Cameron is a singer/ songwriter and inspirational performing artist. She currently lives in Cincinnati, OH with her husband Matthew and their three sons Dante, Evan and Blais. More about Tajci at Tajci.net and iDoBelieve.com
+JMJ+
Associated Links:
Tajci's Playlist for Mothers Link to "Songs for Moms" Playlist: RN Playlist
Video of Tajci's sons performing in concert: YouTube video of "Going Home"
Link to "Let It Be - Mary's Story": iTunes
Web sites: Tajci.net and iDoBelieve.com
Photos of the Family: Photo Gallery
About the Author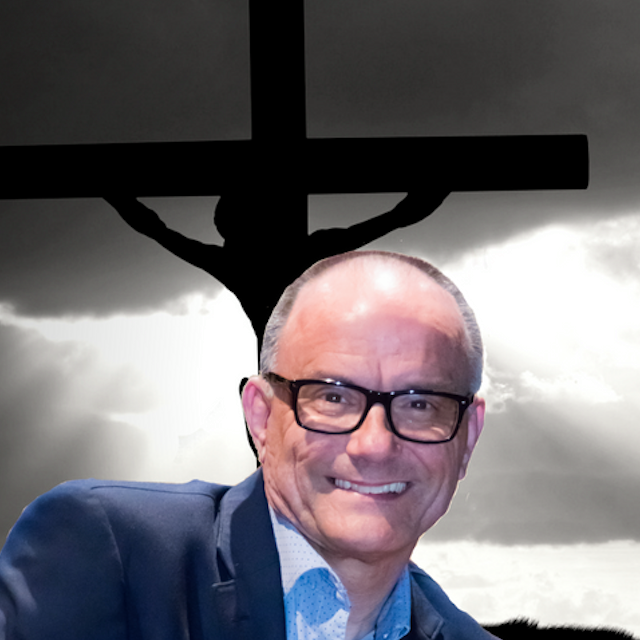 Brian is a cradle Catholic, husband and father. He's the Co-Founder and Executive Director of Possibility Productions, a 501(c)(3) faith event evangelization apostolate in service of the Body of Christ. Brian has proudly served the Roman Catholic Diocese of Fresno on the Board of Directors for KNXT Catholic Television, is the Steward of St. Patrick's Faith Event Ministry for his local parish and a 4th degree member of the Knights of Columbus. Brian and his wife are consecrated members of the Militia Immaculata. For information on the MI and Total Consecration visit Consecration.com.