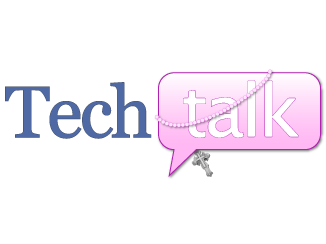 Developed by the Central Association for the Miraculous Medal.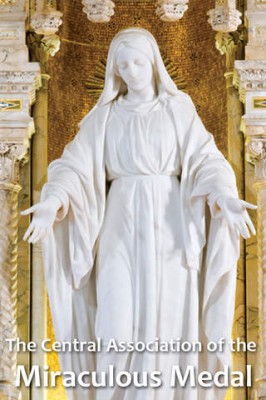 Free app, available for Android and iOS. For more information visit www.MiraculousMedal.org (and while you are there, you can even order a free miraculous medal).
The "worth it for this feature alone" features:
Minutes with Mary
From the Miraculous Medal Shrine in Philadelphia, PA, there are about 25 Marian teaching videos that are a little over a minute each. While Fr. Carl Pieber, C.M. is giving a reflective teaching on how Mary's model of faith can mold our spiritual journey, beautiful images and art grace the screen. I did not get to view them all – but the ones that I did really touched my heart, and caused me to really ponder the blessing of Mary's example and intercession.
Tour the Shrine
One of my favorite EWTN shows is "The Faithful Traveler" because I love touring all the beautiful Catholic places in our great country (and now the show has gone abroad), without leaving the comfort of my living room or paying a single toll. These videos reminded me of the intimidate tours you would find watching the Faithful Traveler. While the second video did not work for me, the ones that did were thoroughly informative. I felt as if I was standing in the Shrine for a private tour.
Praying the Miraculous Medal Novena
Fr. Carl Pieber, C.M. leads us in the Perpetual Miraculous Medal Novena prayers.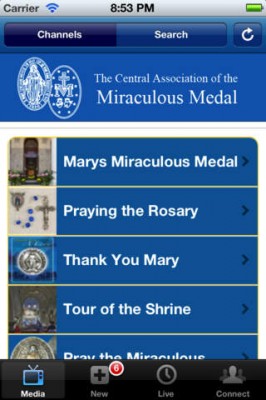 Other features:
Pray the Rosary
There is a 22 minute video available to watch, or maybe better just to listen – because the camera remains on the speaker the entire duration – with which to pray the rosary.
Media from the Miraculous Medal Shrine
Fr. Michael Whalen, C.M., Fr. Michael Nguyen, C.M., Fr. Charles Krieg, C.M., and others share weekly sermons (video or audio) from the shrine. They run approximately 55 minutes. These are up-to-date, and I really enjoyed them. I learned a lot.
Some things that need updating:
News and Events – the last post is from May 11, 2012
Join Our Prayer Family – came up blank (at least on my phone)
Miraculous Medal Story – I was unable to play the video
Thank You Mary – private testimonials (all from 2012 – and some broken links)
The "NEW" and "LIVE" options are out of date or not active (at least the times I went on)
Overall:
The app has some great features that are definitely worth taking a look at. As always, when it's a free app my feeling is you can't go wrong downloading and perusing. Even if we don't decide to continue using it, there is always something we can glean from the little (or long) time we spend engaged with it.
Read more of our Tech Talk columns.
Copyright 2013 Allison Gingras
About the Author