Curl up with your blanket and the eight-year-old of your choice, because I have a couple of recent fiction reads that are good enough to share.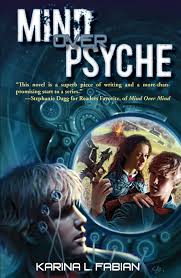 By Karina Fabian (Dragon Moon Press, 2013)
This is the second in what's promised to be a trilogy. (I'm holding the author to it.) It was every bit as good as the first one, Mind Over Mind (which made my Top Fiction of 2011 List).
I was sucked in from the very beginning, and though it had been a few years since I read the first one (and I had forgotten plenty of the details), I fared just fine (and couldn't put it down all the same).
The adventure is unbelievable and yet, in creating a new world, Fabian points us to truths we almost miss that we notice. What is love? And what does it mean to communicate?
And how in the world do you travel across space and time?
But wait, it's not all geeky sci-fi, I promise (though the geeky sci-fi fans should enjoy it). I think this book is really, at its heart, an examination of relationships and what it means to be person. Dare I suggest that Fabian is exploring the dignity of the person?
Well, whatever. It's a darn good read I couldn't put down. I hated finishing it, because I'm guessing I'll have to wait another couple of years for the final installment...
Here's the official synopsis:
Deryl isn't crazy; he's psychic. Desperate to escape the insane asylum, Deryl teleports to Kanaan, a world of telepaths who regard him as an oracle. But freedom comes at a price. The Kanaan expect their oracle to teach them to use their powers to wage war. Meanwhile, he's falling in love, but to be with her means to share his psyche, which could drive her insane. Most dangerous of all, he hasn't escaped the Call of the Master, enemy of the Kanaan, whose telepathic manipulations were why Deryl was committed in the first place. Now, the Master will forge Deryl's powers into a weapon to kill all he loves or destroy his mind trying.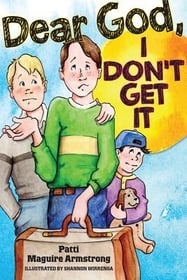 By Patti Maguire Armstrong (Liguori Publications, 2013)
My eight-year-old has a sense of when I'm reading a book she'll like. This is one of them: it's perfect for her, and though I don't have a middle grade son, I think this book would work for either boys or girls. It's cute, in the "I'm an adult reading a kids' book" way, without being cutesy.
The storyline is basic and yet...is there anything basic about being in sixth grade? Just thinking of those years makes my throat clench and my palms sweat and...well hey, I'm glad I don't have to go back to it. Armstrong knows her audience, and she doesn't downplay what's important. Reading it as an adult, I empathized. I'm pretty sure that, reading it as a kid, my eight-year-old will come away with the clear sense that she's loved by God, she has many opportunities for grace, and that forgiveness is freely given.
And the little brothers? Absolutely priceless. I suspect Patti, as a mother of 10, has some stories she could share...and what better way than in a book that will help other kids?
Good little book and definitely worth giving to the kids in your life.
Here's the official synopsis:
This new Catholic fiction novel introduces us to Aaron, a 6th grader who experiences a crisis in faith when his family moves. Author Patti Maguire Armstrong addresses those questions that young adults face when prayers aren't answered in a time of adversity-most importantly, "Is He even listening?" When Aaron shows compassion to an unlikely kid and risks losing his newfound friends' acceptance, he experiences the reality that being a real hero sometimes means that others will turn against you. Will God be there to save Aaron and his faltering faith?
Be sure to check out our Book Notes archive.
Copyright 2013, Sarah Reinhard
About the Author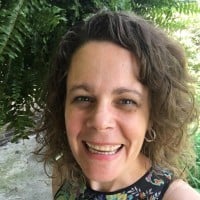 When she's not chasing kids, chugging coffee, or juggling work, Sarah Reinhard's usually trying to stay up read just one … more … chapter. She writes and works in the midst of rural farm life with little ones underfoot. She is part of the team for the award-winning Catholic Mom's Prayer Companion, as well as the author of a number of books. Follow her writing at Snoring Scholar.