On Friday, October 11, I had the true blessing of attending the North American Premiere of the gorgeous new film Mary of Nazareth. Even before attending the sold-out opener of this lovely look at the life of the Blessed Virgin Mary, I had already seen a pre-screener of the film and knew its vast potential as a real tool in sharing our faith with our loved ones. So imagine my great joy at being able to not only attend the official opening, but also to spend time in conversation with the film's star, Alissa Jung!
An Interview with "Mary"
My day at Ignatius Press in San Francisco began with a terrific interview with German actress Alissa Jung, who shared with me her perspective on playing this role of a lifetime. When asked about her selection for the part of Mary, Alissa shared with me how her agent called her about the audition as she was literally packing to walk out the door for a trip to Haiti, where she has been involved in volunteer work with a non-profit organization for some time. Unable to "drop everything" and run to the audition, Alissa prepared her part in less than an hour and taped her own audition with a computer webcam amidst her children and her half-packed luggage.
The outcome was a blessing -- after additional call-backs and interviews, Alissa was selected to play Mary and joined an international cast on the set in Tunisia, where she and the Mary of Nazareth team spent two months filming. Alissa's own children, thirteen and nine years of age, came with her mother to join the actress for a visit on set during a three week stint.
For Alissa, the greatest aspect of playing the role of Mary was to see her as a mother. She was drawn to Mary's incredible strength and grace, as well as her ability to stand with her son at the moment of his crucifixion. To prepare to play this role, Alissa tried to imagine the virgin -- a teen at the time -- and the entire range of emotions she must have felt in assenting to God's plan for her life. When asked about some of the most challenging aspects of playing this role, Alissa recalled the three days spent filming the Golgatha scenes. Filled with emotion, this portion of the film does an incredible job of capturing the intensity of Christ's passion and his mother's role as well. When you see the film, I believe you will agree with me that Alissa Jung was perfectly cast in the role of Mary.
Marian Priest Endorses Film
Following my conversation with Alissa Jung, I conducted an interview with Fr. Donald Calloway, MIC, who has served as an endorser and a major spokesperson for the film. In his endorsement, Fr. Calloway said:
"In light of the reality that the Virgin Mary is God's created masterpiece and the pinnacle of the feminine mystery, there is no harder person to portray in a movie than her and, yet, Mary of Nazareth offers the best presentation of Our Lady I have ever seen. Mary of Nazareth is an absolute theological and Mariological masterpiece! It will make you want to love her more than ever. Mary's beauty is pure and ageless, her feminine mystery filled with wonder and virtue, and her divine motherhood is both tender and captivating. Without a doubt, this is the most stunning portrayal of the Virgin Mary on film!"
[youtube_sc url=http://youtu.be/NCp9bg41_Xg]
I was standing nearby when Fr. Calloway had the first opportunity to meet Alissa, and it was immediately apparent that this priest's glowing recommendation for the film was entirely sincere. He served as a terrific addition to opening night, providing a strong Mariological perspective on the film.
Opening Night
Before long, it was time to head to San Francisco's Metreon Theater where a capacity crowd was anxiously awaiting the chance to see Mary of Nazareth for the very first time. They had come from great distances to be present for this premiere. Before the film, we had a brief introduction and then the curtain was drawn. For the screening, I had the great joy of sitting immediately next to Alissa as she watched her own performance on the big screen! To say that the crowd was completely taken in by the film would be an understatement. The movie I had watched on my computer and loved so much played out larger than life in the theater and was even more lovely than I had remembered.
When the ending credits came, the film was received with a standing ovation. Be sure when you go to see the movie that you stay through the credits for a special bonus. After we'd enjoyed the movie together, the audience was treated to a question and answer period with Alissa Jung and Father Calloway, moderated by Ignatius Press' Anthony Ryan, Director of Sales & Marketing. Anthony did a fantastic job of leading a conversation that cast additional light on the making of this amazing film.
Bring Mary of Nazareth to Your Community
Mary of Nazareth is now available for screenings around the country. You can bring this incredible story to life in your local theater to entertain and spiritually inspire your community, and perhaps even change a few hearts. Additionally, hosting a screening can serve as a fund raising opportunity for a special cause in your parish or organization. To learn more about hosting a screening, visit http://www.maryfilm.com/bring-to-a-theater-near-you or call (866) 777-2313.
[youtube_sc url=http://youtu.be/1zPAq45g2nk]
I would like to thank Ignatius Press for the opportunity to enjoy Mary of Nazareth in San Francisco. I am hoping that the film will screen in my own hometown so that I can share it with family and friends! Now more than ever, I am convinced that this film is a beautifully compelling way to reach family and friends who may not have the gift of faith in their lives. Additionally, with the holiday season nearly upon us, Mary of Nazareth is the perfect way for your parish community to come together and to recall the true reason for our celebration of Christmas.
For more information, visit www.MaryFilm.com, find current showtimes and "like" Mary of Nazareth on Facebook.
Copyright 2013 Lisa M. Hendey
About the Author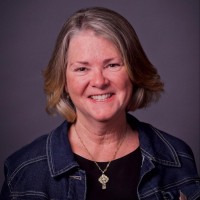 Lisa M. Hendey is the founder of CatholicMom.com, a bestselling author and an international speaker. A frequent radio and television guest, Hendey travels internationally giving workshops on faith, family, and communications. Visit Lisa at LisaHendey.com or on social media @LisaHendey for information on her speaking schedule or to invite her to visit your group, parish, school or organization. Visit Lisa's author page on Amazon.com.