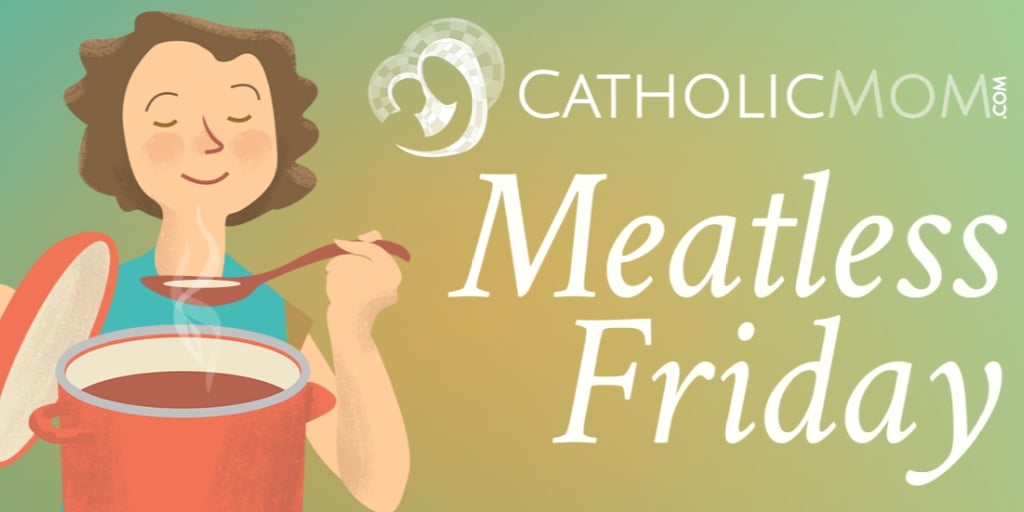 Today is Friday, but it's also the Solemnity of All Saints. That means that we Catholics get the day off from our usual sacrificial Friday custom of meatless meals. Canon 1251 states,
"Abstinence from meat, or from some other food as determined by the episcopal conference, is to be observed on all Fridays, unless a solemnity should fall on a Friday."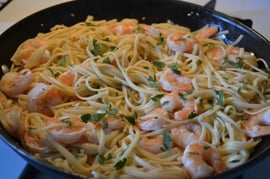 Should you choose to celebrate this very special feast with a seafood entrée that's a treat to eat, here's an easy recipe for Shrimp Scampi that tastes like you fussed over it!
Shrimp Scampi with Linguine
Makes 4 servings
Ingredients:
1/4 cup olive oil
1 lb peeled and deveined medium or large shrimp (raw, tails on)
2 heaping tbl minced garlic
1/8 teaspoon dried hot red-pepper flakes
1/2 cup dry white wine
2 TBL lemon juice
1 teaspoon salt
1/4 teaspoon black pepper
5 tablespoons butter
¼ cup chopped fresh parsley
cooked linguine for 4
Instructions:
Heat oil in a 12-inch heavy skillet over moderately high heat until hot but not smoking, then sauté shrimp, turning over once, until just cooked through, about 2 minutes, and transfer with a slotted spoon to a large bowl. Add garlic to oil remaining in skillet along with red pepper flakes, wine, lemon juice, salt, and pepper and cook over high heat, stirring occasionally, 1 minute. Add butter to skillet, stirring until melted, and stir in shrimp. Remove skillet from heat.
Toss with cooked pasta, garnish with parsley and serve.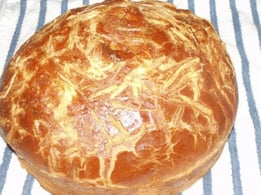 It's easy to have homemade bread with your meal! This Asiago Cheese Bread is a beautiful addition to your dinner, and if you have any leftovers, it makes a great breakfast toast as well!
Asiago Cheese Bread
Ingredients:
3 1/2 to 3 3/4 cups bread flour
1 envelope active dry yeast (1 scant tablespoon)
1 1/2 teaspoons salt
1/4 teaspoon black pepper
1 1/4 cups milk
2 tablespoons unsalted butter, cut up
1 1/4 cups Asiago cheese, divided
1 large egg
Instructions:
Add ingredients to your bread machine in the order recommended by the manufacturer. Use the dough cycle.
Coat an 8-by-2-inch round cake pan with cooking spray. Punch down dough. Form dough into a 6-inch round. Place in prepared cake pan. Cover with towel. Let rise in a warm place away from drafts, about 45 minutes or until doubled in volume.
Preheat oven to 425 degrees.
In a small bowl, lightly beat the egg. Brush top of dough with beaten egg—a little bit at a time. Sprinkle top with the remaining 1/4 cup of the cheese.
Bake for 35 minutes or until the crust is golden and bread sounds hollow when tapped with fingertips. Transfer the bread to a wire rack. Let cool.
Make sure you have plenty of space between oven racks when you bake this. It's a high-rising bread! I couldn't believe the volume of this loaf, yet it's very light and soft.
I made the dough for this bread in the bread machine on the dough cycle.
(And don't dump the entire beaten egg over the risen bread. I had a BIG mess on my hands when I did that--it just slid right off the top and onto the stove. Just brush the top of the bread with a little bit of egg at a time.)
Copyright 2013 Barb Szyszkiewicz
About the Author